How To Find The Right Stocks For Long-Term Investment
Aug 10, 2017 | 18:19 PM IST
Aug 10, 2017 | 18:19 PM IST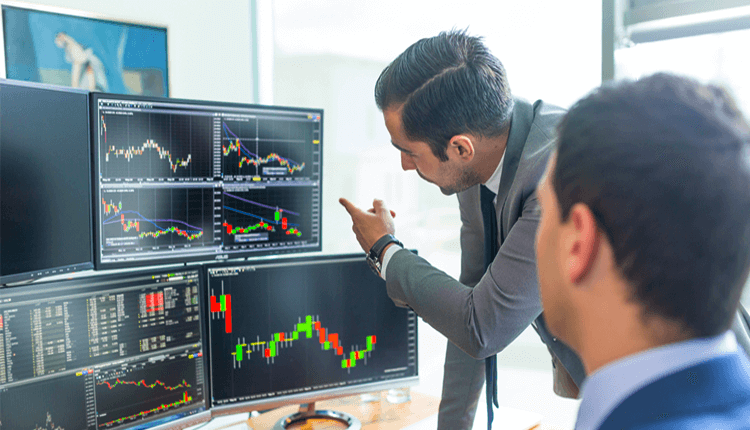 In the stock market, there is a distinction between an investor and a trader. Though both of them use the same medium - stocks - to reach their objective, there remains a sea difference between their style and approach. The investor is the one who always looks a big picture, the one who never gets tempted by the petty short-term gains. The glitter of short-term investment can be difficult to resist but if you have a clarity of the growth potential then it's easy to get through these minor roadblocks. However, as you go further on the path of investment, another important question confronts you--how to find the right stocks for long-term investment? Is there any magic formula through which we can find goods stocks? Not at all. There is a systematic method of step-by-step zeroing in on good stocks, it's called fundamental analysis.
As the fundamental analysis is a complex method of analysis, it is literally impossible to explain it in one article. Here we are not even attempting to explain the fundamental analysis, but we are trying to understand the general process of how to understand the entire ecosystem of investment. The most acceptable way of finding good stocks is to decode the levels from top to bottom, and eventually reach the exact stock that you want to buy. Let's try to figure out how to do that.
Step 1 -- How Is Economy Behaving?
The stock market is just a small part of the economy. Economy deals with both micro and the macro level. However, when we talk about country's economy it is the macro economy that we are talking about. It consists of various complex elements like the monetary policy, the fiscal policy, the welfare schemes, budgets for subsidies, etc. A country's economic policy has a huge impact on the stock market and the overall industrial and service providers across the public and private sectors. For example, when Reserve Bank of India decides to cut the repo and reverse repo rates, it has a direct impact on all the banks and Non-banking financial companies (NBFC).
Similarly, the government has a policy on all sectors and it keeps altering it from time to time. These changes in policy are the important indicators to determine the vision of the government. At present, the government has set its focus on the infrastructure sector. It has undertaken various high-scale development projects across the country which will invite massive investment. Hence, by analysing government policies we can understand in which direction the wind is flowing. So would it be safe to assume that if the government has focused on the development, the infra sector will see good days in near future? To some extent, it's right. But as we are investing for the long-term, we have to dig deeper.
Step 2 -- Sector In Focus
The reason analysts believe that government's policy will have a direct impact on the sector is that government will assign the task of development to some infra company/s. If any company gets such project, it will have a good order book for a considerable period.
Now that we know that government is focused on infra development, it goes without saying the sector we need to watch is infrastructure. Now, from the top, we have descended one level below. We are looking at a sector. In one sector there are various stocks. From excellent to average to outrightly bad, you will get to see all kinds of infra stocks under infra sector. It helps to analyse the performance of the sector index which gives a fair idea of the rate at which the sector has grown in last few years.
Step 3 -- Select The Stocks
At the end of this long, tedious process you reach to the level of selecting the stock in which you can invest for long-term. By no means, the task has ended. Once you zero in on a certain stock, the real micro-analysis starts. Remember, we are looking for long-term growth potential and to determine that extensive research has to carried out. One government contract may give a momentary rise to the company but it will not change the fortunes for long-term. For sustainable growth a company should have a good growth for last several years, competent management, agreeable debt and a healthy order book. On top of that, every company is expected to project good year-on-year growth, which, in the long run, becomes an earmark of its success.
So Why Should We Take A Long Route? Can't We Just Select The Stocks?
It's true, the process of analysing stocks is lengthy and tedious, but if you are looking to invest in stocks for a long time, then getting to know every detail of the company you are investing in is extremely important. Maybe if you are looking at short-term investment gains, you can afford to take an easier route. Short-term investment is an attempt to exploit the uptrend in a stock. However, long-term investment aims to become a stakeholder of the success of the company. It doesn't only look at getting healthy upside in the capital but also looks at compounding through regular dividend payouts, bonus and split shares, etc.