Go For A Credit Card! It's An Asset Not A Liability
Apr 20, 2018 | 17:09 PM IST
Apr 20, 2018 | 17:09 PM IST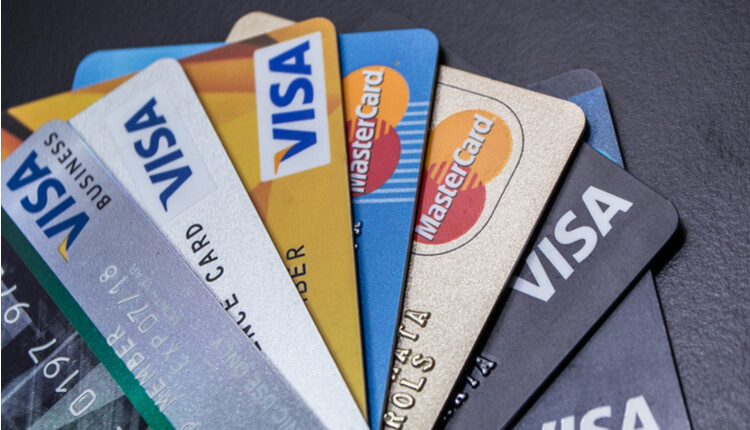 Cash is messy. You have to carry a big stash of cash with you wherever you go. After making transactions, you have to carry coins and a bigger wad of notes of lower denomination. While making petty purchases, if you can't tender exact cash, it becomes messier. To make the payment experience hassle-free, over the years, there have been several alternatives.
In India, the cashless movement got a decisive push post demonetisation. Many cashless transactions payment forums like Paytm, Freecharge, MobiKwik and many other electronic wallets surfaced to make most of the opportunity. This was a need-based drive but there have been some value spenders who have gone cashless long time ago. These values spenders are those who use credit cards for all their spendings.
Yes, a credit card is the smartest way of spending. It's easy, hassle-free and on top of that, extremely rewarding. There are many people who have a wrong perception of credit cards. The most popular one is that credit cards induce you to overspend. There are some irrational opinions like credit cards is a luxury only rich people can afford. These are misconceptions, as we go on analysing and exploring the multiple facets of credit cards, you would see the hollowness of these claims.
What Is Credit Card And How Does It Work?
A credit card is a line of credit given to you by the issuing bank i.e. Citi Bank, SBI, HDFC, ICICI American Express, etc. To put it simply, a credit card is your pre-approved personal loan that you can use any time you want. But if it is a personal loan then it will incur interest, wouldn't it? That's a natural question you will have. The most attractive feature of credit card is that for a considerable period after the transaction you don't incur any interest. However, if you exceed the given grace period then you are liable to pay heavy interest.
Let me illustrate this point with an example. Imagine the credit card cycle is from 1st to 31st of every month. The general period of repayment is 45 days (Can vary from bank to bank). So if you make a transaction on 1st, you will have to make the repayment on or before the 14th of the next month. If you make the payment in this period you don't have to pay any interest. In case you fail to make the payment you have to pay interest.
If you are disciplined in paying bills and staying ahead of all monthly expenses, a credit card will be a boon to your life. You get a 45 days line of credit without any interest liability. However, these are just basic features of a credit card. There is a host of other features which can not only make your life easy but add more value to it.
Incentives For Credit Card Usage
Apart from getting an interest-free credit, there are various other benefits of using a credit card some of which can end up saving you a lot of money. You read it right, a credit card can help you save money. Let's find out how.
Reward Points - One of the most sought-after features of any credit card is that you get certain reward points for your card transactions. Most of the banks have a tie-up with Payback while some Banks have their own set up for reward points. The important thing to understand here is that these reward points is currency in itself. One has to accumulate these points and redeem it. Different cards have different rewards points system. We will discuss the rewards points system in detail later in the article.
Air Miles - Just like the reward points many banks offer credit cards which give you Air mile/JP miles instead of reward points. The air miles are very useful for those users who are frequent flyers. When you redeem your air miles while buying tickets you get heavy discounts. Sometimes, if you have enough air miles, you even get your air ticket free of cost. This is a program accepted across all the airlines in the world. Some airlines also collaborate with the credit card companies which offers additional benefits to the users. Airlines like Jet Airways and Vistare has tie-ups with various banks and credit card companies through which cardholders get plenty of air travel offers award flight tickets.
Cashback & Discounts - If you are not a traveller, there is still a lot to be gained from credit cards. Most of the banks have preferred merchants or a chain of merchants with whom they have tie-ups. When cardholders transact with these merchants they get various cashback and discounts. The good thing about these offers is that these are not just another promotional offers but designed to give value to the customers. If used wisely, customers can save considerably on their monthly bill payments and groceries. Also, companies like Visa, Mastercard, American Express and Diners Club have their own offers and loyalty programs for the customers which greatly benefit the users.
Instant Personal Loans - One of the biggest advantages of using a credit card and making timely repayment is that you establish a good faith with the card issuing bank which in return gives you like pre-approved loan offers with attractive interest rates. This is an important facility as you can be in the need of a big amount of money at any point in your life. By having a pre-approved loan you can get an instant loan disbursal at one phone call and avoid all the hassle of paperwork and verification process.
Free Credit Card Vs Premium Credit Cards
A credit card is a financial service. Therefore it is only natural for there to be variants like basic and premium category. Every bank has a wide range of cards which caters to all the sections of the society. Here the myth that credit card is luxury made for rich people stands busted.
Free Cards - All the banks have the basic free category which gives good benefits like rewards points and discounts. However, as this is a free category the benefits are limited. The free/basic category is usually for those who are new to credit cards. Once the user gets a hands-on experience he/she can graduate to the next level of the cards.
Premium Cards - Premium cards are the cards with an annual fee. Now you might ask if the credit card is meant to give interest-free credit then what is the annual fee for? That's a valid question. The premium cards are availed by those who want a more personalised service and better privileges. Unlimited airport lounge access, concierge service, joining bonus, a higher value of reward points and air miles are some of the benefits which come along with the premium cards.
Annual Fees - All the premium cards have an annual fee which can range from Rs.500 to few lacs. The perks of the expensive cards are more appealing to the High Networth Individuals (HNI), however, the emerging class of fast flourishing professionals who have high paying jobs, business executives, entrepreneurs who draw big income are frequent travelers and constantly seek to upgrade service level to bring ease in their fast moving life are the one who can derive most benefits out of the services provided by the premium credit cards with high annual fees.
Best Credit Cards For Beginners
ICICI Platinum Chip Credit Card - It's a lifetime free card. Thus it is the best card to get acquainted with the credit card universe. As ICICI Platinum Chip Credit Card is a free card it gives you far less value for the reward points. It's just 0.5% (1 Payback point = Rs.0.25). You get 2 reward points for every Rs.150 spent. However, there are other benefits which are pretty decent for the first time users. You get fuel surcharges reversed. Apart from this card doesn't have anything else to offer.
Hdfc Moneyback Credit Card - Is not a free card. It has a nominal joining fee of Rs.500 which gets waived off you spend more the Rs.10,000 within first 90 days of the issuance of the card which makes it virtually a free card. Other benefits include 2 reward points on every Rs.150 spent. Unlike ICICI Platinum Chip Card, which doesn't give any joining perks, this card gives 500 points joining bonus.
Best Credit Cards For Salaried Professionals
Salaried professionals who have been using credit cards always like to upgrade to a better card. As their income increases, it reflects in the improved lifestyle as the desire for luxury and leisure rises. Such individuals are value seekers. They don't mind paying an annual fee if the perks in return are complementing the price.
SimplyCLICK SBI Card - This is the best to upgrade to from a free card. The annual fee for the first year is Rs.499 which is immediately returned in the form of Amazon voucher worth Rs.500. One of the biggest advantages of this card is users get various offers and discounts while shopping with online merchants. For a select transaction with merchants like Amazon, BookMyShow, Cleartrip, FoodPanda, Lenskart, OLA, ZoomCar, etc. users get the opportunity to multiple their reward points 10X which will give an exponential rise to their points score.
Another salient feature of this card is that if you spend Rs.1 lakh annually the annual fee for next year gets waived off.
Jet Airways ICICI Bank Rubyx American Express Card - Is the best card for those who are frequent flyers and dine out often. This is a premium card with an annual fee of Rs.2,500 which is waived off if you are a Jet Airways platinum privilege member. You can enjoy a host of benefits with this card namely 4 JPMiles (Valid only On Jet Airways) on every Rs.100 spend and 8 JPMiles on every Rs.100 spent on Jet Airways website. There are add-on services like 24/7 premium concierge service with i-Assist. Also, 1% fuel surcharge waiver on fuel transactions at all HPCL pumps.
Timely Credit Card Repayment - Easy Way To Maintain Good Credit Rating
One of the important facets of credit cards which most of the users underestimate is the impact it has on your CIBIL score (credit rating). A good CIBIL score is very important to get loans with attractive interest rates. As you make a credit card payment every month it reflects on your record that you have made a repayment of a loan in timely and disciplined manner. Doing the same on the regular basis establishes your good faith and trustworthiness with the banks and the financial institutions. As a result, whenever you approach a bank or an NBFC for a loan you get it without any hassle.
Heavy Interest For Defaulters
The fundamental idea of a credit card is that it's your standing line of credit without any interest. However, the "interest-free" feature comes with a condition. The condition is that you have to make the payment within the specified period after carrying out the transaction. In case you fail to make the payment within the stipulated period you are liable to pay the outstanding bill with high Annual Percentage Rate (APR) which can be as high as 40%. The banks and credit card companies have different APR on different cards. Credit card users should see to it that they make their payments in time to avoid paying high APR.
Late payments not only invite high interest but also become a blot on your credit rating.
Don't Fall For The "Minimum Payment Due" Trick
At the end of the month, credit card companies send you the monthly statement. This statement contains all your monthly spendings, the total amount due, the due date and the minimum payment due. The minimum payment due is usually some percent of your total due. This is a trap set by the credit card companies and gullible customers walk into it quite often.
Customers make the payment of the minimum amount due thinking if they make that much payment before the due date they would not have to pay the interest on the remaining amount. That's not the case, whether you make a part payment or default the entire payment you have to pay interest on the outstanding amount. Therefore, customers should always make the full payment before the due date. Always.
Magic Formula To Prevent Overspending
There are many people who feel that by owning a credit card they will end up spending a lot more than what they should. Though this is a matter of monetary discipline, for some individuals overspending might be a serious issue. When you swipe your credit card the money from your savings account is not debited. This realisation might inject some level of recklessness in money spending behavior. This is the biggest fallacy of the 'buy now, pay later' facility.
The good thing is that there is a way to prevent overspending. The basic method is to not use your credit card beyond the 10% of your available credit. The advanced method is for chronic spendthrifts. You can go to your credit card portal and add a credit limit on your card. For example, if your credit card limit is Rs.1 lakh, and if you think you should not spend more than Rs.15,000, you can add that limit on your profile. Afterwards, if you go beyond that point your card declines.