Value Investing: The Road To Value Picks & Undervalued Stocks
Aug 10, 2018 | 16:07 PM IST
Aug 10, 2018 | 16:07 PM IST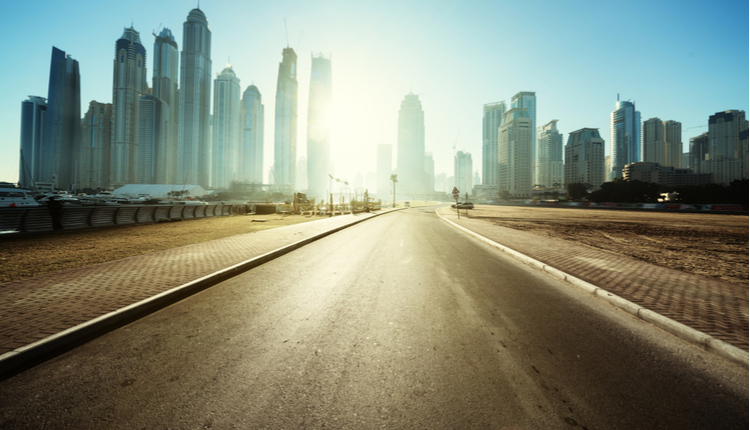 You must have heard many times that Warren Buffett is a value investor. In the Indian context, even Rakesh Jhunjhunwala is referred to as a value investor. It does tell us that these are smart investors but what exactly does value investing mean?
What Is Value Investing?
Value investing is a strategy of investment in which the stocks are chosen with the benchmark of finding the intrinsic value of the stock. The stocks which trade below its intrinsic value are called undervalued stocks or value stocks. The value investors are those who actively look out for stocks they believe are in the undervalued state. Investors who use this strategy have the fundamental belief that the market overreacts to good and bad news, which as a result, move the stock price. In the case of undervalued stocks, these movements do not agree with a company's long-term fundamentals, providing an occasion to profit when the price is deflated.
Undervalued Stocks - The Bedrock Of Value Investing
The entire philosophy of value investing is based on identifying undervalued stocks. In a way, we can say that, value investing strategy is nothing but a pursuit of undervalued stocks. Stocks whose market values is way below its intrinsic value or it has gone below because of some news of market overreaction. In theory, the idea sounds simple but the process of finding undervalued stocks is quite complex.
How To Find Undervalued Stocks?
The first thing that should be figured out is the health of the economy and whether you should be investing at that time. Analysts often refer to this as a macroeconomic picture. Many economic activities are linked to each other. You will have to monitor policy changes by the government, central bank, statistical data like inflation numbers, employment data, import-export data, currency rates, etc. for Indian as well as global markets and especially countries which have a significant impact on Indian market like United States, European Union, etc. If your market analysis has determined that the market is in an uptrend and likely to continue for some time, you want to buy stocks in those sectors and industries that are showing the best potential to be big winners in the uptrend. Also, always remember that a market which is climbing higher will not ensure that all stocks will perform well.
Dont Look For Stocks, Look For Businesses (Preferably Those You Understand)
It is hard to determine whether a company's stock would be a good buy if you don't actually understand what that business does or how it makes money. On the other hand, if you understand the business, you can use that knowledge to your advantage. For example, if you like smartphones and if you like to read about them, you're probably in a good position to compare companies that make them. Remember, a strong company doesn't mean it is a buy; it can be expensive and would not deliver good returns. A bad company will rarely be a good buy especially for the long-term even if it is trading at a cheaper price.
Warren Buffett is a famous example of this creed. He never invests in any business which he doesn't understand. Over the years, Information Technology (IT) companies have made plenty of money for the investors, however, Buffett stays clear of investing in IT companies because he doesn't understand how it functions. If he is not able to understand the business operations he will never be able to assess its performance and understand its growth potential.
Analysis Of Market Ratios
There are dozens of metrics you can use to evaluate a stock, but the following are some of the best for locating undervalued stocks:
Price to earnings (P/E) ratio: To calculate the P/E ratio you have to divide the stock's current market price by its annual earnings. To compare companies in the sector, the P/E ratio is useful. The rule of thumb is that a lower P/E means a stock is "cheaper," however, this does not mean you can buy the stock as there are various other variables to consider.
Price-to-book (P/B) ratio: This ratio is determined by dividing a stock's price by its equity per share. A book value of less than one indicates that the stock is trading for less than the cost of a business's assets. Value investors stress on P/B multiples to find companies with a margin of safety.
Price-to-earnings to growth (PEG): Looking at just P/E may not do the trick. For better insight value investors never fail to check PEG. It is found by dividing a stock's P/E ratio by its estimated earnings growth rate over a specified time period -- usually the next 5 years. This can be useful for evaluating the valuation of a company which have high P/E, but whose earnings are also rising swiftly.
Return on equity (ROE): This is one of the most popular ratios which is used not just by value investors but by all the retail investors. Return on equity is a measure of how competently a company is utilising invested capital to produce profits.
Debt-to-equity ratio: As the name suggests, this is determined by dividing a company's total debt by its shareholders' equity.
Current ratio: Current ratio gives a distinct idea to the investors of how quickly a company can pay its short-term debts. This ratio gives a clear insight into the company's liquidity. The liquidity metric is calculated by dividing a company's current assets by its current liabilities.
Competitive Business Advantage - The Thing That Makes The Difference
The second stage is to choose the businesses which you can fully comprehend. While the ones you choose might reflect your personal objectives, your appetite for risk, or interests, in general, there are certain key components that make companies successful. One such key characteristic is having a competitive advantage. A competitive advantage is essentially a leg up over similar businesses, and the more sustainable a company's competitive advantage, the more likely it is to remain profitable in the long run.
For example, one well-known company with a sustainable competitive advantage is Bharat Forge. Bharat Forge is a part Kalyani Group which is USD 2.5 billion worth.It is a market leader in Indian forging business with a strategic global footprint across Germany, France, and Sweden.Owing to its strong capabilities in the domain of engineering, R&D and manufacturing process, it has transformed itself from being a supplier of the component to a preferred development partner. It is one of the best players in terms of operating efficiency among peers thanks to its strong business model. It enjoys operating profit margin and net profit margin of 28%/14% respectively which is higher than peer range of 10-22%/ 2-10%. Strong business model, market leader position, and operational efficiency makes it value added pick among peers.
Look For Companies That Have High Corporate Governance
One of the most important aspects of stock analysis is to understand the company and its management. Management teams are responsible for making strategic decisions that impact the value of their companies over time. That's why it's important to find companies with strong leadership teams. As you do your research into who's running the companies you should check for the manager's track record, experience, and if he/she has any specific talents. You might also find yourself drawn to managers with certain characteristics.
RBL Bank Ltd. is the best example of a successful business story under great leadership. After 2010, the company witnessed growth in topline and bottomline as well under the new leadership of Vishwavir Ahuja. Vishwavir Ahuja is a successful banker with rich experience in banking and has earlier headed Bank of Americas India operation. In last seven years, he has built a strong team with rich banking experience. During this period, net profit of the bank has risen to Rs 446 cr in FY17 from Rs 12 cr in FY11 with the growth rate of ~70% vs de-growth rate of ~27% over FY06-11.
Growth is the driver of future stock price
If your stock investment strategy involves identifying stocks you can hold over a long period of time, you will need to identify stocks of companies which offer the best growth opportunities. In such cases, focus on businesses that are expected to accelerate at a faster rate than their competitors, thereby generating, or having the ability to generate above-average earnings. Identifying growth drivers and coming up with financial projections is probably the hardest part of picking right and safe investments.
To explain this point in detail, let's continue with the same example of Bharat Forge. There are many growth drivers like - replacement demand pull up, pick up in infrastructure activity, low fuel prices, lower interest rate, healthy economic growth supporting company fundamental. The company is placed well with a sustainable business model, sound financials and competitive advantage in positive industry scenario. In the case of Bharat Forge, it will be safe to say that the company has robust fundamentals and good growth drivers which will ensure that there will be sustainable growth in the future.
Dont Succumb To Short-Term Temptations - Think Long-Term
The stock market can be pretty volatile space of investment, however, the good news for the investors is that in the long term, investors who buy stocks tend to better returns. That's why it's important to come up with a long-term investment strategy. One of the most simple ways that we recommend: Find great companies to invest in, and hold onto their stocks for the long term. In spite of numerous downturns, the Indian stock market has a strong history of bouncing back, so if you are willing to be patient and ride out the uproar that inherently comes with stock investing, you stand a strong chance of profiting.
Reading The Management Commentary Every Quarter Is A Must
A good way to learn more about the companies you are interested in is by tuning in to the earnings conference calls. Typically, businesses conduct conference calls on a quarterly basis, usually following the release of financial information. During these conference calls, management will discuss the latest financials, major factors that impacted performance, and projections for the upcoming quarter or year. Tuning in to a conference call can give you a good sense not just of how a company is doing financially, but how management responds to changes in performance, for better or worse. This is important because it's possible for a company to have strong earnings in one quarter and poor earnings the next, but the way management addresses hiccups can have a huge impact on a company's long-term value and viability. Most companies post their conference call schedules on their websites and allow investors to listen online.
Value Picks - The Final Destination Of Value Investing
One goes through the trouble of research and analysis of companies on a such a micro level only to find the stocks worth investing in for a long period of time. Here are some of the companies that we think fit in all the principals of value investing.
Our Value Picks - Infosys & TCS
Last few years have been bad for IT sector. The reason for that was the high dependency on the U.S for revenue and the unfriendly immigration policies (H1B Visa worries) had greatly affected the bottom lines of the big IT companies since the Trump administration took over.
Here are some of the reason why IT companies particularly - Infosys and TCS look good for long-term investing.
1. Things are looking up with good quarter earnings in the last two quarters and expected to show the same upbeat performance in coming quarters too.
2. We are expecting this strong performance on the back of following tailwinds -
&nbsp i. Strong growth opportunities (IT-BPM sector, artificial inelegance, cloud computing, big data, profitable digital segment)
ii. Depreciating rupee
iii. The largest pool of "ready to hire" talent
iv. Government policies supporting to remove barriers
4. Many companies are trading at an attractive valuation (15-16 PE), strong balance sheet, solid cash flow generation
5. Nifty IT index is also doing well as compared to other sectors
6. Even in the down market, IT company like TCS, Infosys, HCL technologies came out as a survivor
7. TCS is anticipating double-digit growth
8. Mid-level IT companies are also expected to outperform
9. 6-8% revenue growth guidance from Infosys
10. 8-10 % growth guidance from HCLT
11. Domestic revenue growth is expected to 10-12% in FY18-19 according to Nasscom. Also, the IT industry may add 1,00,000 new jobs in 2019
12. E-commerce and B2B startup businesses also have opportunities in this upbeat and positive trend market.
Take Your Investment Experience To The Next Level With Niveza p360
To do away all your equity investment woes, Niveza has introduced p360. A comprehensives investment solution that takes the burden of research, analysis and even buying and selling off your shoulders. It's true! All you need to do is open a Demat account and be ready with your capital, Niveza will take care of the rest.

ABOUT AUTHOR
Niveza Editorial Desk : We are a team of stock market nerds trying to stay ahead of the herd. We spend our grey cells everyday to a pave a smooth road for our clients in the shaky world of stock market. While tracking the mood swings of the market we bring our clients the most rewarding deals.

LEAVE A COMMENT
LEAVE A COMMENT
RECOMMENDED READING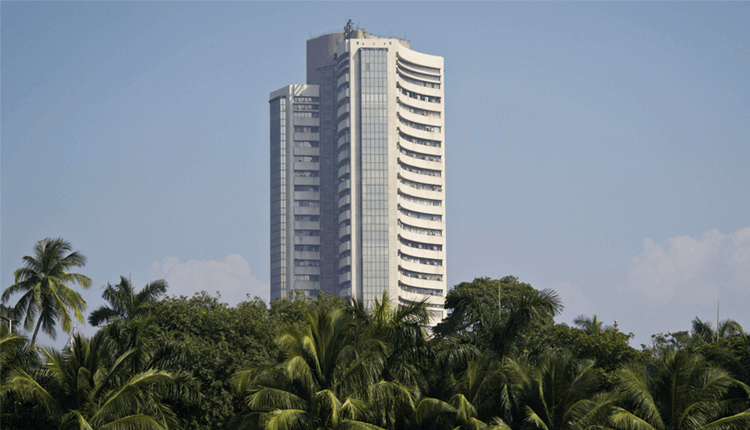 Our Analysis The market witnessed a soft opening to the week and it seemed that it will be yet another dull week as we have seen the market moving in the range-bound over the last four-
Read More>>
From Warren Buffett to Rakesh Jhunjhunwala there are many stock investors who have mastered the art of wealth creation. There is a reason why some investors always pick the winners while others suffer heavy losses. What is the trade secret whi
Read More>>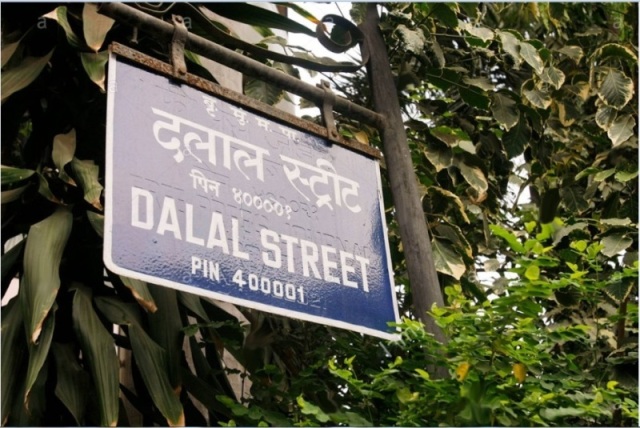 Share Market News 21-January-2019
Read More>>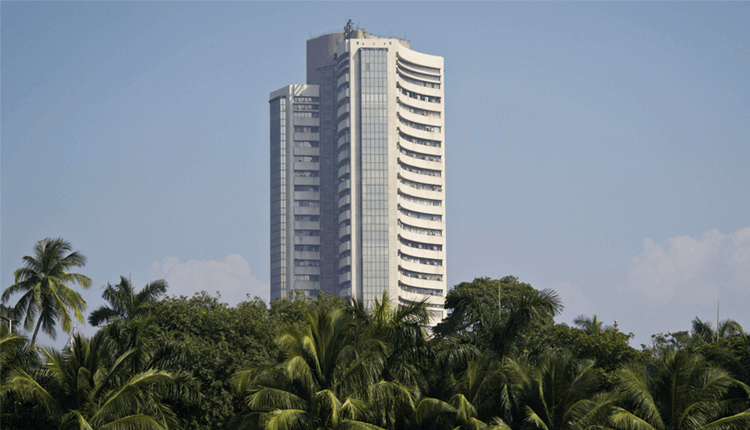 Our Analysis This week market was on the positive side following the global sentiment amid the improvement in US-China trade talk, Markets focus has now shifted to Q3 FY19 results star
Read More>>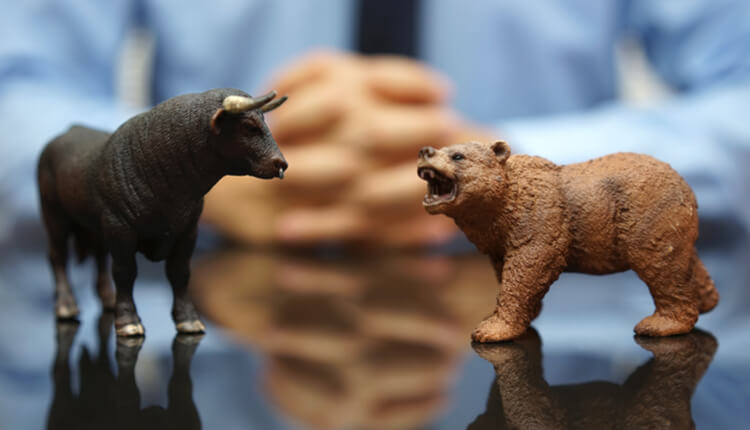 Various popular stock market news portals and TV channels discuss trending stocks and provide free share market tips based on technical charts and often without in-depth research. Our research desk analyses these trending stock market tips and pro
Read More>>