Week Ended on Lockdown Concerns
Apr 16, 2021 | 16:56 PM IST
Apr 16, 2021 | 16:56 PM IST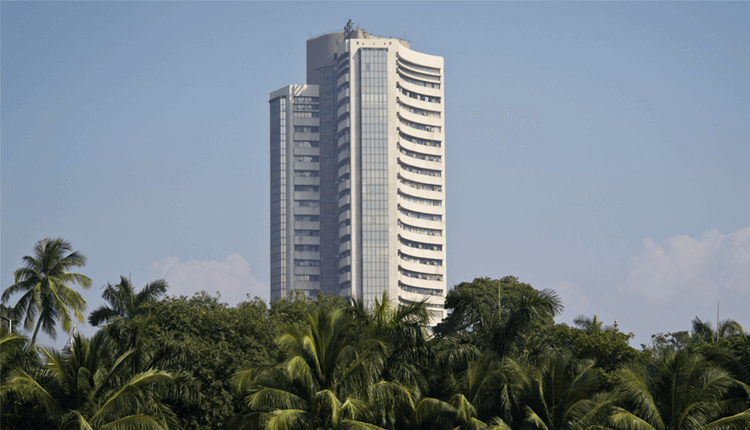 Our Analysis
Market is becoming more cautious as states are increasing restrictions due to the havoc created by the virus. Growth-oriented sectors & stocks are losing momentum while defensives like Pharma, FMCG & IT are gaining. However, states will not opt for a complete lockdown like last year, but high valuation will lead to a phase of short-term consolidation.
On the global front, World stocks hit a record high this week and oil climbed after strong US and Chinese economic data bolstered expectations of a solid global recovery from the coronavirus-induced slump. European stocks were setting up for fresh record highs on Friday, as investors absorbed strong data out of China and a handful of corporate results. U.S. stock futures were holding mostly steady after Wall Street also saw a record-setting session.
This Weeks Market Highlights:
Benchmark Indices:
1) On Monday, Sensex plunged nearly 1,900 points while the Nifty cracked about 590 points in the intra-day deals to hit lows of 47,693 and 14,249, respectively.
2) On Tuesday, Sensex jumped 661 points, or 1.4 per cent, to settle the day at 48,544 levels. In the intra-day deals, the index had hit a high and low of 48,627 and 47,775, respectively. On the NSE, the Nifty index closed the day at 14,505 levels, adding 194 points or 1.36 per cent. The index's high and low of the day were 14,529 and 14,275, respectively.
3) On Wednesday, the market observed a holiday.
4) On Thursday, Sensex recouped 800 points from the day's low and ended 260 points, or 0.5 per cent, higher at 48,804 levels. The NSE's Nifty, meanwhile, settled at 14,581 levels, up 77 points or 0.5 per cent.
5) On Friday, Sensex index dropped 250 points from day's high of 49,089 to settle 28 points, or 0.06 per cent higher at 48,832. The NSE's Nifty, on the other hand, ended at 14,618 levels, up 36 points or 0.25 per cent. The index had reached an intra-day high of 14,698.
Broader Index & Global Market:
- The week had opened on a low note and sentiments remained downbeat as rising infections and prospects of lockdown led to a retest of March's lows. But this also prompted bargain hunters to regroup today, keeping Nifty from falling further. Sectoral rotation was seen with IT and Pharma finding funds moving out and into other sectors. The shot in the arm came in the second half of the day, with emergency approvals for foreign vaccines and a new mechanism for trials prompted short-covering in Nifty lifting it to the vicinity of 14500s.
- Asian shares dragged down by Chinese stocks as recent upbeat economic data raised fears of monetary policy tightening. MSCI's broadest index of Asia-Pacific shares outside Japan was down 0.1 per cent while New Zealand's benchmark index fell 0.9 per cent. Japan's Nikkei, however, finished 0.07 per cent higher.
Movers & Shakers
Shares of Finolex Industries rose 7.4 per cent to hit a 52-week high of Rs 150 on the BSE in intra-day trade on Thursday after they turned ex-date for a stock split in the ratio of 1:5. The company has fixed April 16 as the record date for the sub-division of one equity share of the face value of Rs 10 into five equity shares of the face value of Rs 2 each.
Shares of Infosys slipped 6 per cent to Rs 1,320 on the BSE in the intra-day trade on account of profit booking in the counter following the company's March quarter numbers.
Key Market Drivers
Coronavirus vaccine
Lockdown
Q4FY21
Event Watch
International:
Coronavirus vaccine
USA PMI
UK PPI, inflation rate
China industrial profit
Domestic:
Coronavirus- vaccine
Q4FY21
India loan growth rate
Stocks To Watch
Wipro Ltd On Upside while, TVS Motors Ltd on Downside.