Volatility Continues As Trade War Tensions Escalate Between US & China
Jun 22, 2018 | 17:23 PM IST
Jun 22, 2018 | 17:23 PM IST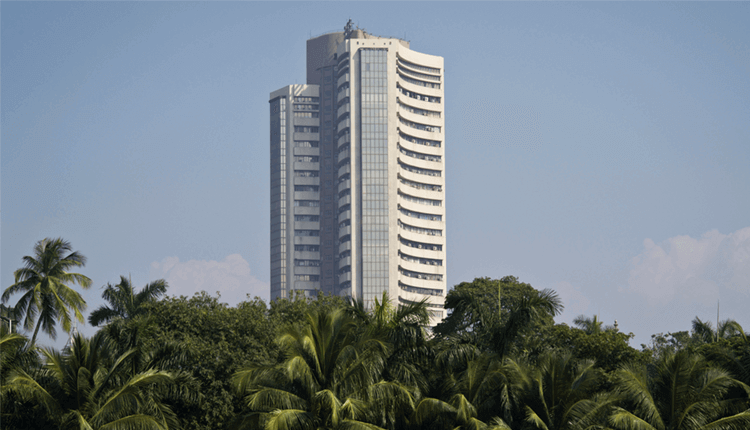 Our Analysis
The stock market traded in the range of 10,650 to 10,800 this week as well. Barring Wednesday, the market remained low due to weakness in global market amid US-China trade war and lack of positive domestic trigger.
Almost all the sectorial indices remained weak along with pharma which outperformed last week. Even though the correction in crude oil prices managed the pressure the trade war tension remained strong.
Both domestic and global markets are awaiting the outcome of the OPEC meeting, where countries are expecting higher output.
The market is expected to remain volatile at least till the next month.
This Weeks Market Highlights:
Benchmark Indices:
1. The benchmark indices began the week on a lower note as Sensex was down 74 points & Nifty closed below 10,800. Global markets too are down.
2. On Tuesday market closed sharply lower as Sensex fell 261 points while Nifty below 10,750 amid weakness in global peers.
3. All sectoral indices closed in red led by IT, metal, auto, realty & PSU banks while midcap index underperformed benchmark index, was down 228 points.
4. On Wednesday equity indices rebounded sharply as Sensex surged 261 points & Nifty above 10750 followed by the rally in global peers.
5. Reliance, HDFC twin, banking, financials, realty and metal led the rally while IT & FMCG remained weak. The Nifty midcap index also rose by half a per cent.
6. On Thursday market resumed the losses as Sensex fell by 115 points while Nifty was below 10750 amid consolidation ahead of OPEC meet outcome.
7. On Friday market opened lower & remained volatile ahead of OPEC outcome. Led by the recovery in the last hour of trade which was backed by banking & financial stocks, benchmark indices closed sharply higher.
Sectoral Index:
- Broader market underperformed this week as investors still think that stocks are overvalued as midcap fell 2-3%. Nifty metal, PSU bank, pharma, auto, FMCG & realty index fell 3-6% this week while some private banks, Reliance & HDFC twin along with OMCs supported the market.
- The global market started on a weak note due to increasing pressure between US & China regarding trade tariff war but recovered a fair bit the trade war eased a little as well as the fall in crude oil prices on expectations on higher output. Asian market also felt the pressure because of the trade war along with weakness in currency.
Movers & Shakers
Shares of AstraZeneca Pharma India rose over 10% after announcing that it has received approval from the Indian drug regulator to market Durvalumab, a cancer treatment medicine, in the country. Also last week AstraZeneca & Eli Lilly were required to halt a global trial of a drug meant to treat people suffering from early & mild forms of Alzheimers disease after a panel found the treatment was unlikely to meet its goal.
Shares of Avanti Feeds fell over 15% this week as company has fixed June 27 for sub-division of equity shares from a face value of Rs.2 each to Rs.1 each and issue of bonus equity shares of Rs.1 each in the ratio of 1:2. A Indra Kumar, Chairman and Managing Director, Avanti Feeds said, they are not overly worried about 1-2% increase in the anti-dumping duty by the US because the duty has been there for 18 years now and it wont have much impact on the industry.
Key Market Drivers
All the six members of India monetary policy committee agreed that interest rates needed to be increased to counter oil-driven price pressures & expectations of higher inflation in the future, as per the minutes of the June 6 meeting. The committee had voted unanimously to hike the benchmark repo rate by 25 bps to 6.25% at the meet. This was the first rate hike in over four years. While there was a consensus that the time for a rate hike had come, there was also agreement among most members that the uncertain global and domestic environment justified a neutral stance. This would allow the committee to respond to emerging growth and inflation dynamics.
The global trade war deepened Thursday with China reiterating it will hit back if the latest tariff threats from Donald Trump materialise, while India followed the European Union in slapping retaliatory levies on U.S goods. India raised tariffs on a slew of items in retaliation for the U.S imposing higher levies on some products shipped from the South Asian nation, echoing steps taken by China, the European Union and other trading partners.
Event Watch
Indias Federal Fiscal Deficit (May), Infrastructure Output on YoY (May) & Foreign Debt (USD) data will be on 29th June 2018.
Global:- U.S. GDP for Q1 (QoQ) data will be on 28th June 2018. GBP GDP for Q1 (QoQ & YoY) will be on 29th June 2018.
Stocks To Watch
HCL Technology Ltd. is on the upside while SRF Ltd. is on the downside.