US-China Trade War: The Perfect Opportunity To Enter The Market
Apr 06, 2018 | 17:27 PM IST
Apr 06, 2018 | 17:27 PM IST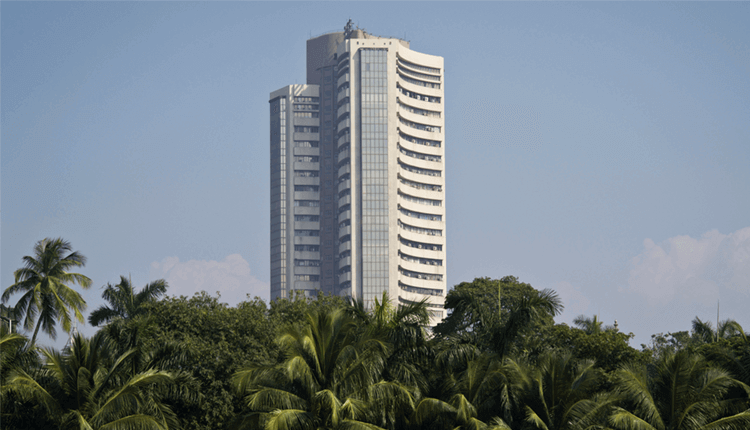 Share/Stock Market News & Analysis for Week Ending 6th-Apr-2018
1. The benchmark indices opened the FY19 on a positive note
2. Sensex rallied nearly 300 points while Nifty closed above 10,200
3. Strong buying in Auto, Pharma, IT & Infra stocks
4. On Tuesday - Sensex was up over 100 points & Nifty back above 10,250, led by some intense buying in Banking & Financial, Auto stocks while midcap was up nearly 1%
5. On Wednesday - Sensex fell over 350 points while Nifty closed below 10,150 levels, weighed by US-China trade war concerns. All sectoral indices closed in red barring Auto while midcap also fell over 1%.
6. On Thursday - Sensex surged 600 points while Nifty closed above 10,300 after RBI raised growth outlook and kept rates unchanged. All sectoral indices closed in green while Nifty midcap was up 2%.
7. On Friday- market traded flat or lower amid consolidation followed tepid Asian cues as US president said that he will impose extra tariffs on Chinese products
This Week's Market Overview:
This week broader market witnessed strong buying in Auto & ancillary, Pharma, Bank & Financials, IT & Metal stocks
The outlook for these sectors remained strong for buying
Nifty midcap and smallcap also surged 4-5% throughout the week
RBI raised the growth outlook for FY18-19 while keeping rates unchanged and inflation on the lower side.
Global markets also felt the pressure of the trade war, despite that worry US market traded in positive while Asian market remained mix.
Our Analysis
The Market is dipping on every US-China trade-war related news. However, investors and mutual funds are seeing this as a buying opportunity and heavily investing in equities. Recently Skymet has predicted a good monsoon which is good for long-term investments. Long-term investors are cashing-in on every dip to enter in parts. The market is about to pick up soon. Time to look for quality fundamental stocks with a good vision.
To get more detailed analysis and premium multibagger stock calls, subscribe to our v360 Stock Picks, m360 Multibagger Stock Picks, Premium Combo or p360 Personalised Research Service.
Movers & Shakers
Shares of Tata Motors surged over 12% from last weeks low as the company reported strong domestic & global March 2018 sales number. On domestic front company registered 35% growth due to strong sales of CV & PV while JLR in India also reported a strong 83% rise in FY18 sales while in the US Tata Motors owned JLR March US sales increased 10.2% compared to last year. The company is in line to launch new models in India as well as in the global market, this will lead to a strong volume growth.
Shares of midcap IT firm Persistent Systems Ltd dropped over 10% this week after the company said its revenues from its internet protocol (IP)-based services may drop by $8 million. Analysts were expecting a $3-4 million fall in IP-based revenues on account of seasonal weakness. The additional hit will take a toll on our estimates for the company. We believe overall revenues may now decline by 3% QoQ and Ebitda margin may fall by over 350 bps on a sequential basis.
Key Market Drivers
As expected, the Reserve Bank of India kept the repo rate unchanged at 6% but cut inflation forecast. Below are few major highlights of the policy:
The Reserve Bank of India maintains repo rate at 6%, Reverse Repo Rate under LAF remains at 5.75% and the MSF rate and the Bank Rate at 6.25%.
RBI says monetary policy stance 'neutral'.
Inflation expected at 5.1% in Q1 FY19, moderating to 4.7% in Q2 and 4.4% in Q3 & Q4 including the HRA impact, with risks tilted to the upside.
GDP growth is projected to strengthen from 6.6% in 2017-18 to 7.4% in 2018-19 with risk evenly balanced.
Crude oil price was seen at $68 per barrel in FY19.
Skymet has released its Monsoon forecast for 2018 and expects the upcoming monsoon to be normal and has forecast 100% (with an error margin of +/- 5%) of the long period average (LPA) of 887 mm for the four-month period from June to September.
The Nikkei India Manufacturing Purchasing Managers Index rose to 51.0 in March compared to 52.1 in February, according to a statement by IHS Markit, which compiles the index. Indias Core sector output grew 5.3% year on year in February on the back of steep rise in cement and fertilisers production, but could not match the previous month's growth rate of 6.1%. The seasonally adjusted Nikkei India Services Business Activity Index rose from 47.8 in February to 50.3 in March. Subsequently, output charge inflation eased to the weakest in 2018 so far, Nikkei IHS Markit said.
China has announced new tariffs on 106 US products, which include soybeans, cars and whisky. The world's second-largest economy has set net tariff rate of additional 25% on US products, which include soybeans, corn, auto, chemical products. While last week the US imposed 25% tariffs on Chinese products. On Thursday US president again said that they will impose an extra tariff on Chinese products.
Market This Week
Indias CPI data (Consumer Price Index) & IIP data (Index of Industrial Index) will be presented on Thursday, 12 April 2018. The CPI measures the change in the prices of goods and services from the perspective of the consumer while Industrial Production gauges the change in the total inflation-adjusted value of output manufacturers, quarries, and utilities produced.
On global front US CPI data of MoM & YoY will be presented on Tuesday, 11 April 2018.
The Q4FY18 result will be presented by major IT giant Infosys, Bhansali Engineering on Friday, 13 April 2018.
Stocks To Watch
Lupin Ltd. is on the upside while Magma Fincorp Ltd. is on the downside.