Trade War Talks To Unbox The Market Trend
Feb 22, 2019 | 15:54 PM IST
Feb 22, 2019 | 15:54 PM IST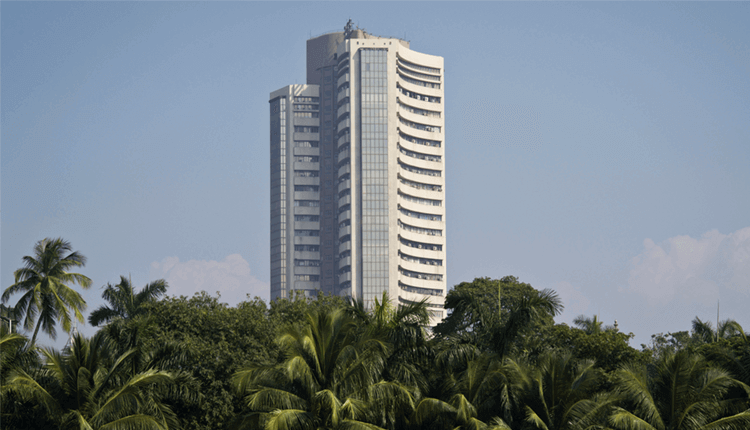 Our Analysis
Last two weeks were darling for the investors, but ahead of the valentines, the color red remained loyal to them and the market was in no mood to welcome bulls. The Pulwama attack as well the other concerns such as rising crude oil price kept the investors on the back foot.
After the ninth consecutive day of correction, the market has wiped out over Rs. 6 lakh crore of investors wealth, however, due to the trade talks between US and China there was as short covering seen, which has turned as a positive catalyst for the Indian markets.
The government has planned to infuse Rs.48,239 crores of capital in 12 public sector banks. Which will further aid them to get out of the PCA (Prompt Corrective Action) norms.
However, We don't see any major trigger on the domestic front in the upcoming week which can further take markets on the rising rides, all eyes will be on US and China trade war talks. Among all the noises around the globe, being an investor you don't need to worry about your picks.
Many of the best stocks across the sectors witnessed corrections owing to current volatility, though the stocks with the healthy financials and attractive valuations should be preferred in this situation.
This Weeks Market Highlights:
Benchmark Indices:
1. Benchmark indices ended nearly 1% lower on Monday with Nifty closing the trading session below 10650 levels. Among sectoral indices, NIFTY REALTY and NIFTY MEDIA closed on a positive note while the other indices closed on a negative note with NIFTY PSU BANK and NIFTY FMCG losing the most.
2. The benchmark indices erased the gains of the first half as selling intensified in the last hour as Nifty closed 0.34% lower on Tuesday. NIFTY REALTY extended yesterday's gains and closed higher by 1.72% ahead of the GST council meeting tomorrow which is expected to provide relief for home buyers with a cut in GST rates for under-construction residential properties. NIFTY METAL also managed to outperform the benchmark index Nifty gaining more than 1.4% as some value-buying was seen in the index. NIFTY IT was the top loser declining more than 2%.
3. The benchmark index NIFTY on Wednesday ended more than 1% higher, snapping its 9-day losing streak. All the sectoral indices ended in green in Wednesday's trading session with NIFTY METAL being the top gainer, ending higher by 2.8% extending its gains from its previous day. NIFTY IT also saw buying interest after declining for 4 consecutive trading sessions gaining as much as 1.8%. As far are stocks are concerned, IBULHSGFIN, TATASTEEL, and VEDL were among the top gainers while DRREDDY, HEROMOTOCO, HINDUNILVR were among the top losers.
4. Benchmark indices closed on a positive note on Thursday for the second consecutive trading session with Nifty gaining 0.51%. All the sectoral indices ended in green except NIFTY IT which closed marginally in the negative. NIFTY PHARMA and NIFTY METAL were the top gainers ending higher by around 1% each. As far as stocks are concerned, IBULHSGFIN, BAJAJFINSV, and TATAMOTORS were among the top gainers while INFRATEL, YESBANK and INFY were among the top losers.
5. Indian share markets opened flat on Friday. The BSE Sensex was trading down by 35 points while the NSE Nifty was trading down by 4 points. Both, the BSE Mid Cap Small Cap indices opened up by 0.1%. Sectoral indices have opened on a mixed note with energy stocks and realty stocks witnessing maximum buying interest while metal stocks and capital goods stocks are trading in red.
Broader Index & Global Market:
Global stocks gained descent momentum on hopes of ongoing U.S.- China trade talks.
US stock market volatility index fell to a four-month low.

A drop in Januarys oil output has helped push oil prices to three-month highs.
U.S. President Donald Trump signed a spending bill to avert a second partial government shutdown in the two months.
The companys which are representing a major portion of the global stock market have reported single-digit annual growth in profit and sales.
U.S. economic data sent mixed messages. The December core consumer price index (CPI), which excludes volatile food and energy prices, beat expectations, coming in at 2.2%. But retail sales recorded their sharpest decline in more than nine years, suggesting a slowdown in economic activity that will likely be reflected in the fourth-quarter gross domestic product (GDP).
Movers & Shakers
Vedanta: Vedanta and JSW Steel are in talks to make a joint bid for Essar Steel in a last attempt to keep ArcelorMittal away. A bid together, or one from either company, could be made next week. The stock rose 14.15% since 15-Feb-2019.
Key Market Drivers
1. The Reserve Bank of India (RBI) Friday had withdrawn the 20 percent limit on investments by FPIs in the corporate bonds of an entity with a view to encouraging more foreign investments.
2.US oil prices hit a three-month high, led by cuts in production by the Organization of the Petroleum Exporting Countries.
3. The government has approved National Electronic Policy 2019 with various incentives to promote domestic manufacturing of electronics goods and achieve a turnover of US$400 billion by 2025.
4. The Goods and Services Tax Council decided to keep a hold on adjusting tax rates on the real estate sector as several States.
Event Watch
International:
Inflation report-UK to be announced on 26th-feb -19.
Federal Reserve Chair Jerome Powell (Feb. 2018 Feb. 2022) is to testify on the economic outlook and recent monetary policy actions before the Joint Economic Committee, in Washington DC.
Domestic:
GDP Growth Rate YoY Q4.
Foreign Exchange Reserves FEB/15.
Stocks To Watch
Tech Mahindra, Mahindra and Mahindra financials On Upside while Kotak Mahindra bank on Downside.