Tide Of Volatility Continues Ahead Of RBI MPC Outcome
Sep 28, 2018 | 15:40 PM IST
Sep 28, 2018 | 15:40 PM IST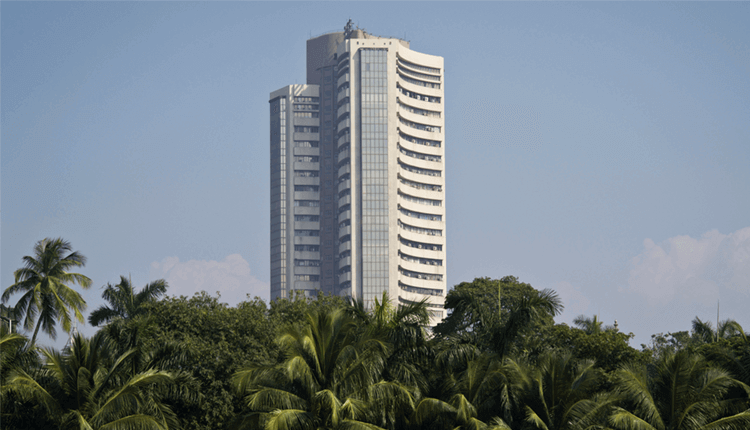 Our Analysis
This week market belonged to bears amid broad based selling due to liquidity concern in NBFCs, higher crude oil prices & continuous depreciation of rupee which dragged Nifty below 11K. Indias fiscal deficit also rose however to control RBI is taking numerous steps. Almost all the sectors struggled this week which led to selling in market. Every rise in equity indices is compensated by higher correction currently & it is expected to be like this till the announcement of RBI Monetary Policys outcomes. Midcap & smallcap companies are continued to be clobbered but investors are taking opportunities to accumulate at lower level in quality names. So next week MPC outcome, auto monthly numbers along with rupee movement, crude oil prices will be an event to watch.
This Weeks Market Highlights:
Benchmark Indices:
1. Market started the week on a very negative note as bear took total control, Sensex lost 537 points while Nifty closed below 11K .
2. Deep cuts seen among banks, financials, auto, FMCG, metals, pharma while rupee depreciation boosted IT stocks. The Nifty Midcap index ended 2.77% lower.
3. On Tuesday a strong pullback by bull helped equity market to close higher as Sensex surged 350 points while Nifty reclaimed 11,050.
4. Except realty all sectoral indices closed in green led by banking & financials, auto, FMCG & pharma. The Nifty midcap index closed 17 points higher.
5. On Wednesday after a day of breather market again resumed losses as Sensex fell 110 points & Nifty hold 11,050 ahead of FOMC outcome.
6. On Thursday benchmark indices ended the September series on a negative note as Sensex dipped over 200 points while Nifty below 11K.
7. On Friday market started on a positive note but swinged between green & red.
Broader Index & Global Market:
-This week market totally controlled by bears, so selling was seen in all the indices. Nifty midcap & smallcap indices corrected 6-8% while in sectoral indices banks, financials, auto, FMCG, IT, metal, pharma, realty & media all index corrected over 3-8% due to broad based selling in the market.
-This week US market rose further as US dollar remained higher after Federal Reserve Chairman is confident of the economy. European market also remained higher while other Asian market traded mix due to escalation trade war. Crude Oil prices stabilized over $81/ barrel after OPEC countries said will not increase output. US unemployment rate, crude oil prices & trade war will be an event to watch.
Movers & Shakers
Bharat Electronics has seen huge buying interest this week after the management maintained growth targets for FY19 saying no major impact of new pricing policy on its margin.The state-owned defence company has maintained its 12-15% revenue growth and EBITDA margin growth between 17-19% for next 3 years. Stock surged over 10% this week.
Stock of Indiabulls Housing Finance corrected over 20% this week as concerns over short-term liquidity in the market for commercial papers raised by NBFCs. Further, there is also an uncertainty surrounding the ability of certain NBFCs to raise capital. Many NBFCs wont be able to roll over their short-term positions. If they raise funds at a higher yield and charge a fixed rate from borrowers, it will lead to a compression in their NIMs (Net Interest Margin).
Key Market Drivers
The US Fed. Reserve announced on Wednesday, after a 2-day policy meeting, it would raise interest rates for the third time this year. The decision, which had been widely expected, raised the federal funds rate by 25 basis points, to a range of 2% to 2.25%. It held rates near zero after the Great Recession to speed up the economic recovery. The FOMC removed language in its statement that had characterized its policy as accommodative. Still, Fed Chairman Jerome Powell said at a press conference that the Fed did not have a precise estimate of where accommodation ends.
India's fiscal deficit rose further in August, inching closer to the government's budgeted target for the financial year 2018-19. Fiscal deficit, the gap between the governments revenue & expenditure, stood at Rs.5.91 lakh crore at the end of August, according to the data released by the Controller General of Accounts. The gap was 94.7% of the budgeted estimate of Rs.6.24 lakh crore for 2018-19. It stood at 96.1% in August last year.
Event Watch
Indias Monthly Automobile Data will be on 1st October 2018. Also Nikkei Markit Manufacturing PMI & Services PMI (Sept.) data will be next week.
RBI Monetary Policy outcome will be on 5th October 2018.
Global:- US ISM Manufacturing PMI, ADP Nonfarm Employment Change, ISM Non-Manufacturing PMI & Unemployment rate (Sept.) data will be next week.
Stocks To Watch
GAIL (India) Ltd. is on the upside while Yes Bank Ltd. is on the downside.