Market Ready To Take Off; Last Call For Investors
Apr 13, 2018 | 17:21 PM IST
Apr 13, 2018 | 17:21 PM IST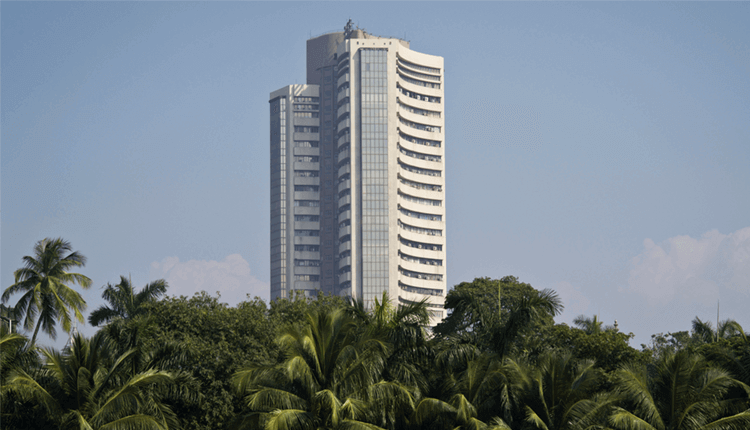 Share/Stock Market News & Analysis for Week Ending 13th-Apr-2019
With every positive trigger like better CPI inflation, strong Industrial output & easing of US-China trade war concerns helping market to move upside & Investors are taking this opportunity with both hands as both Domestic as well as Foreign Investors started to add on their portfolio. Long-term & sectoral specific buying in quality stocks continue to seen strong buying.
Benchmark Indices:
1. The benchmark indices started the week on a higher note.
2. Sensex rose over 150 points & Nifty inched toward 10,400 levels.
3. Banking, Financials, FMCG & Oil companies led the rally while IT & Pharma traded in the red.
4. On Tuesday market closed higher for the 4th consecutive session, Nifty closed above 10,400, led by Axis, ICICI Bank, Metal & Realty stocks, amid positive global cues as China comments on free trade.
5. On Wednesday Equity market extended the gains as Sensex & Nifty closed at 1-month high, ahead of macro data & corporate earnings. Nifty Metal, IT & Auto among the top gainers while PSU Bank fell over 2%.
6. On Thursday equity indices closed higher for 6th consecutive day & posted longest winning the rally in 3-months as Sensex closed above 34K while Nifty back above 10,450 levels, led by Nifty IT index, was up over 3%.
7. On Friday market continued its upside move for 7th successive days as Sensex traded well above 50 & 100 DMA but Nifty failed to close above 10,500, amid better macro data.
Sectoral Index:
- This week broader market continued to see buying in midcap & smallcap stocks but compare to frontliners its underperformed this week.
- Nifty IT, Metal, Auto & FMCG index shows strong buying as it rallied 2-6 this week, amid better macro data while OMC, Pharma & PSU underperformed the market.
- The global market remained mix this week as US-China trade war concerns eased as China comments on free trade but Brent crude oil prices continued to spike & US CPI data & FOMC indicated higher inflation & more rate hike.
Movers & Shakers:
Shares of aluminium manufacturing company Hindalco Industries Ltd. surged over 12% throughout the week after sanctions imposed by the U.S. on Russias United Company Rusal Plc, the largest producer of the base metal outside China, is likely to help Indian aluminium producers. Also despite US recent tariff imposition on aluminium will not impact on Novelis earnings.
Shares of State-run Oil Retail Bharat Petroleum Corporation Ltd (BPCL) lost over 10% as global crude oil prices crossed over $72/Barrel and Media reports suggested that some oil marketing companies have been asked to absorb up to Rs.1/litre hike by Govt. of India. Also, Oil markets remained tense on concerns of a military escalation in Syria, but prices were some way off Wednesday's 2014 highs as bulging American supplies weighed.
Key Market Drivers:
- Indias factory output grew at a robust 7.1% in February
- Retail inflation decelerated for the fourth consecutive month to 4.28% in March, leading to the expectation that the Indian economy may be on a sustained recovery path.
- The Consumer Price Index (CPI) benefitted from softening food inflation (3.26% in February to 2.81% in March), an 8.7% growth in manufacturing output pushed Index of Industrial Production (IIP) above the 7% mark for the fourth consecutive month.
- Both sets of data were released by the Central Statistics Office (CSO) on Thursday.
India's economic growth is expected to rebound to 7.3% this fiscal and further to 7.6% in 2019-20 with increased productivity post-GST and investment revival due to banking reform, the Asian Development Bank (ADB) said today. In its Asian Development Outlook, 2018, Manila-based ADB said the growth will pick up as the new tax regime improves productivity and as banking reform and corporate deleveraging take hold to reverse a downtrend in investment.
Events To Watch:
Indias WPI (Wholesale Price Index) will be presented on April 16th, 2018 (March). The WPI reports the change in the price of goods sold by wholesalers across India.
Q4FY18 result:- IT major TCS will present the result on 19th April 2018 & Indias biggest private bank HDFC Bank will present on 21st April 2018 while companies like DCB bank, Mindtree will also present Q4 result next week.
On the global front, Great Britains Core CPI & CPI data for MoM & YoY will be presented on April 18th and unemployment (MoM) will be presented on 17th April 2018.
Stocks To Watch:
Fortis Healthcare Ltd. is on the upside while Mahanagar Gas is on the downside.