The Chase Starts For The Dream Of 5 Trillion Economy
Jul 05, 2019 | 17:45 PM IST
Jul 05, 2019 | 17:45 PM IST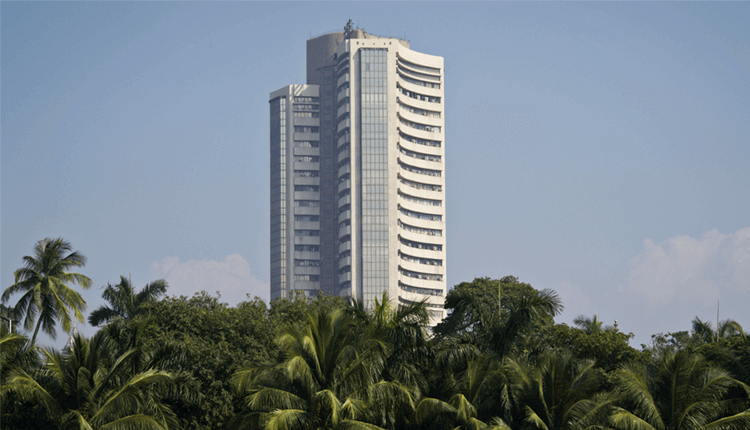 Our Analysis
This week the Indian share market had a steady move, there was certainly a miss in a dynamic move as selling was emerging in each rise. However, the positive development among the US & China trade deal in G20 summit, advance the nifty a 200 points runs from last Friday's close.
Indias fear index VIX was beneath normal with an average OI in the derivatives side. This indicated the lower expectation from the union budget 2019. Specifically, the sectors which are likely to be benefited from the budget performed well in this week. This includs PSUs, Gold jewelry company's, Power sector, etc. Besides, The economic survey conducted by the chief economic adviser Krishamurthy Subramanian given a positive sentiment for investors as it shows a GDP growth speeding up, investment recovery and had also outlined blueprint to achieve Modi's dream of $5 trillion economy.
In the coming week, the Union budget will drive the sentiment for a while as we can witness a buying/accumulation accordingly. The next trigger for d-street will be the earnings session which would be starting off in the next week with the IT giant TCS results.
Key Highlights Of Budget 2019:
The FY20 fiscal deficit target has been cut to 3.3% from 3.4%.
Sitharaman announced a fund infusion of Rs 70,000 crore into PSBs to strengthen them and enhance lending capacity.
The government is setting an enhanced target of Rs 1.05 crore for disinvestment during FY20 and will continue with disinvestment of PSUs in the non-financial space.
The proposal to increase minimum public shareholding in companies to 35 percent from 25 percent.
Pension benefits will be offered to 3 crore shopowners with an annual turnover of less than Rs 1.5 crore under a new scheme called Pradhan Mantri Karamyogi Mandhan Scheme
FY20 GST revenue target has been set at Rs 6.6 lakh crore including CGST of Rs 5.26 lakh crore.
The government proposes an increase in customs duty on gold and other precious metals to 12.5 percent and a special additional excise duty of Re 1/Litre on petrol and diesel.
A 5 percent customs duty on imported books and increase on auto parts, synthetic rubber, PVC, vinyl flooring and tiles.
A surcharge will be levied on individuals with a taxable income of Rs 2 to 5 crore, and Rs 5 cr and above. The effective tax rate for these categories will increase by around 3 percentage points and 7 percentage points, respectively.
The government proposes to levy TDS of 2% on cash withdrawal exceeding Rs 1 crore in a year from a bank account.
The net-owned fund requirement to Rs 1,000 crore from Rs 5,000 crore for insurers/reinsurers setting up operations in the International Financial Services Centre.
25 percent corporate tax rate is applicable to companies with an annual turnover of up to Rs 250 crore. This has been extended to companies with a turnover of up to Rs 400 crore.
No angel tax for startups registered with the government. Funds raised by starts-up to not attract I-T scrutiny.
Taxpayers with an annual turnover of less than Rs 5 crore will have to file only quarterly returns.
Sitharaman stated that India has emerged as a major space power. It is time to harness our ability commercially. To harness India's space ability commercially, a public sector enterprise, New Space India Limited (NSIL) has been incorporated to tap benefits of ISRO
Sitharaman proposes to make the two documents interchangeable so that Aadhaar can be used for verification with no requirement for PAN.
To make EVs affordable the government will provide additional income tax reduction of Rs 1.5 lakh on interest paid on loan taken to purchase EV.
The government plans to allow FPIs to Subscribe to listed debt papers of REITs and InviTs, adding there is also a proposal to merge the NRI portfolio route with FPI routes.
On purchase of high-rate pooled assets of NBFC amounting of Rs 1 lakh crore in this FY, govt will provide one-time 6-month credit guarantee.
Government Targeted Revenue Drivers :
The government expects Rs 57,480 cr from PSU companies' dividends in FY20
Aim to get Rs 1.06 lakh cr from RBI, banks' dividend in FY20
Non-tax revenue target at Rs 3.13 lakh cr
Net tax revenue target at Rs 6.49 lakh cr
Gross tax revenue target at Rs 24.6 lakh cr
Aims to get Rs 3 lakh cr from small savings schemes
Net borrowing target at Rs 4.73 lakh cr
Gross borrowing target at Rs 7.1 lakh cr
This Weeks Market Highlights:
Benchmark Indices:
1) On Monday, Indian share market in-line with global market following the US-china trade truce closed higher. on the anticipated policy to come by on Friday budget speech, explicit stock/sector was on the investor's radar including such as reality, gold jewellery, PSU bank, etc. The major contributor in the nifty was the HDFC Twins & RIL. Altogether it was a healthy close with Sensex up by 291.66 points at 39,686.50, while Nifty was up 76.70 points at 11,865.60.
2) On Tuesday, Benchmark indices rebounded from the days low with the heavyweight HDFC, RIL & INFY leading the move to settle nifty above 11,900. Once again the power stock was on the spotlight as a robust buying was witnessed. At closing, the Sensex gained 129.98 points to finish at 39,816.48 and the Nifty50 climbed 44.70 points to 11,910.30.
3) On Wednesday, It was a choppy session for the Indian share market. The frontline indices were seen moving in the narrow range with not much of the action to view. Nevertheless, the Nifty defended 11,900 marks and closed at 11,916.75 and Sensex at 39,839.25 up by 23 points.
4) On thrusday, selling was emerging in each rise, closing the indices on flat to a positive note. The Sensex grew by 68.81 points at 39,908.06, while Nifty was up by 21.20 points at 11,938. among sector compiled by NSE ended higher, led by the PSU Bank Indexs 1.3 percent gain. On the flipside, the Metal Index was the top sectoral loser, down 1.1 percent
5) On Friday, Benchmark indices opened moderately higher ahead of Union Budget 2019

Broader Index & Global Market:
- Globally, On the expectation of dovish stance from the fed, as largely disappointing data provided enough evidence of slowing economy. On that, the US market had a healthy bull run. Additionally the positive geoplotician devlopment also boosted some sentiment after the G-20 summit.
- In the broader market, The Mid & Small Cap has outperformed the benchmark indices with a stock specific accumulation continue to take place, buying was seen in PSU, Reality & Power stocks.
Movers & Shakers
Shares of IBULHSGFIN surged nearly 18 percent after the company moved to RBI to buy back non-convertible debentures worth 1,375 crore maturing in September and 1,330-crore rupee-denominated bonds (masala bonds) maturing in October.
Shares of L&T Infotech dropped more than 8 percent in a week after Apple cuts ties with L&T Infotech following alleged immigration procedure violation.
Key Market Drivers
RBI eases leverage ratio for banks to raise their lending capacity.
India Inc's foreign borrowing jumps to $3.55 bn in May
China's factory activity shortens as US tariffs, slowdown hit orders
BSE launches commodity derivative trading in turmeric
GST collection of 99,939 crores in the month of Jun.
The eight core index grew by 5.1 percent in may, witnessing the growth in the steel sector was most among others.
Indias gold imports rose 12.6 percent in June amid a jump in global prices to six-year highs.
Steel ministry had comes up with the draft steel scrap policy.
Japan service sector growth picks up: PMI
RBI forms working group to review regulatory framework for core investment company's.
Event Watch
International:
Japan PPI YoY US CPI YoY
China CPI YoY
US CPI YoY
Domestic:
Crude price
INR Price
Earning
China Trade Balance
India CPI YoY
India Industrial Prod YoY
Stocks To Watch
ITC & SBIN On Upside while VEDL & TECHM on Downside.