Lower Crude Oil Prices Set The Right Tone For The Market
Jun 01, 2018 | 17:50 PM IST
Jun 01, 2018 | 17:50 PM IST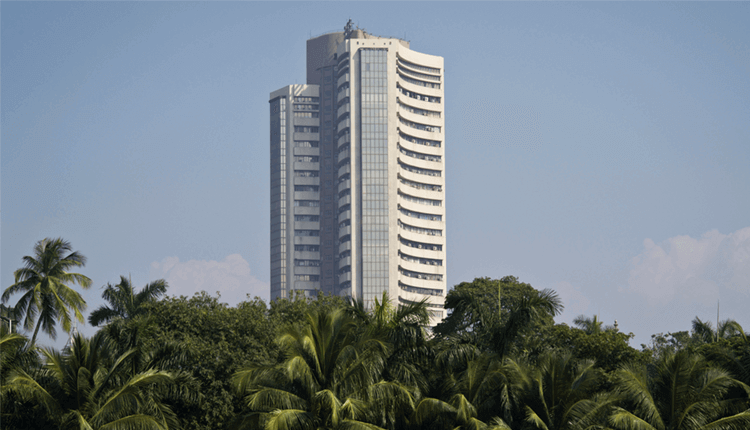 Our Analysis
This week market regained the strength as Nifty bounceback above 10,700 from 10,500 on account of strong buying in bank, NBFCs, OMCs and Auto stocks. This week, the market reacted on strong rupee & lower crude oil prices. Also, better than expected GDP data, Infrastructure output & better manufacturing data helped the market to rise. In other news, RBI MPC meeting will be a big event to watch as higher crude oil prices may spoil inflation route, where hawkish commentary can be possible. On the global front, the market will certainly react on crude oil prices along with trade tariff war concern & the political turmoil in Italy.
This Weeks Market Highlights:
Benchmark Indices:
1. The benchmark indices started on a positive note as Sensex rallied 250 points while Nifty closed near 10,700 due to a sharp correction in oil prices.
2. All sectoral indices closed in green baring IT that fell 1.92% while pharma & PSU bank rose over 2%. Nifty midcap outperformed frontliners, rose 264 points.

3. On Tuesday, the market snapped the 3-day rally as Sensex fell over 200 points while Nifty slipped below 10,650 on weak rupee.
4. On Wednesday, equity indices closed lower for the 2nd straight day as Sensex fell 43 points while Nifty managed to stay above 10,600.
5. Almost all sectoral indices traded under pressure baring PSU bank. Pharma fell the most, was down over 1%. Nifty midcap fell 10 points.
6. On Thursday, the market ended the F&O expiry day on a high note as Sensex rallied over 400 points while Nifty closed above 10,700 led by the rally in HDFC bank.
7. On Friday, the market closed lower despite better than expected GDP. data.
Sectoral Index:
- This week midcap & smallcap index remained mix as in first 3-days it outperformed the market but in the last 2-day underperformed the market as investors took the opportunity to book some profit at a higher level. On sectoral indices, bank and NBFCs remained the preference for buying while pharma, realty & metal witnessed strong profit booking.
- Global markets remained cautious due to fear of tariff war & Italys EU issue. Though lower crude oil prices helped market somewhat other factors didnt support the investors' sentiment.
Movers & Shakers
State-run power equipment maker BHEL has reported more than double growth in March quarter profit at Rs.457.2 crore against Rs.215.5 crore last fiscal, driven by strong operational income. Revenue from operations during the quarter grew by 3.7% to Rs.10,144 crore compared to Rs.9,779.5 crore in corresponding period last year. BHEL said the order book stood at Rs.1.18 lakh crore at the end of March 2018, the highest in last five years. Shares of the company rallied over 15% this week.
Road developer Dilip Buildcon share price plunged 20% this week as March quarter profit missed analyst estimates. Profit for the quarter increased 11% YoY to Rs.217.4 crore but was lower than Nomura estimates of Rs.292 crore due to exceptional loss and higher tax expenses. Also, there were unconfirmed rumours in the market relating to the resignation of the statutory auditors of the company but companies declined any such news.
Key Market Drivers
Indias economy expanded at its fastest pace since demonetisation as government spending continues to drive the recovery. GDP rose at 7.7% in the fourth quarter of 2017-18 compared with 6.1% in the same period last year, and a revised 7% in the quarter ended December, according to data released by the CSO today. A Bloomberg poll of economists had pegged the growth at 7.4%.
Indias infrastructure industries grew 4.7% in April led by increased output of coal, natural gas and cement. Core sector industries grew 4.4% in March and 2.6% in April last year. Official data released by the commerce and industry ministry on Thursday showed a cumulative growth of 4.3% in the core sector in 2017-18 compared with 4.8% in FY17.
Event Watch
RBI Monetary Policy Committee's 3-Day meeting is scheduled from 4th June to 6th June. The decision on interest rate will be on 06th June 2018.
Global:- U.S. Market Composite PMI & Services PMI (May) will be on 05th June 2018. GBP Industrial Production for April (MoM & YoY) & Manufacturing Production for April (MoM & YoY) will be on 8th June 2018.
Stocks To Watch
Bajaj Auto is on the upside while ONGC is on the downside.