With Strong Demand And Tax Cut Nifty Started Its Journey To 13000
Nov 01, 2019 | 17:21 PM IST
Nov 01, 2019 | 17:21 PM IST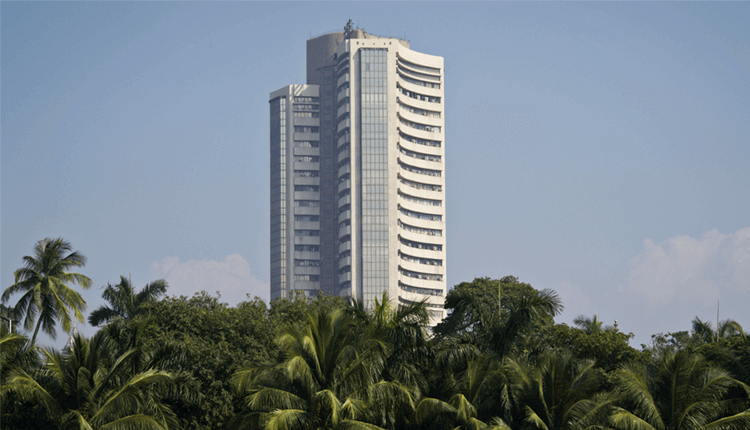 Our Analysis
India's stock markets jumped sharply in early trade with Sensex hits high of 40k rising by 2.8% over a week. Along with Nifty 50 gain by 2.5% touching 12K. All the sector compiled by NSE traded higher, led by the Nifty Bank up by 3.3 percent over a week.
Markets were upbeat past week on the reports on better than expected festive sales numbers and slightly improved Q2FY20 results; along with progress on trade dispute between US and China and 25 bps rate cut by US Fed.
After a surge market almost settled on the flat note. Nifty ended on November 1 below 11,900. The SENSEX was up by 0.09 percent at 40,165 and Nifty ended up at 11,890. Among all sectors, Nifty PSU and Metal sectors were the top performer while auto and oil & gas were among draggers. Nifty Metal raised by 2.44% to 2561.75. Nifty PSU Bank gained up by 1.44% to 2542.45. Nifty Bank ended on 30,330.55 up by 0.88%. After gaining 5.50% over week, Auto Index is down by 0.67% to 8392.90. IT index also ended on 15471.2 down by 88.2 points after rallied by 5.3% in past week. Market is on positive note with demand pull led by festive season and corporate tax rate cut. As per technical, Nifty has been making higher bottoms and higher tops since 2017. Market is taking support at trend line and moving in channel which directs nifty towards 13,000 and 13,500 in next one -two years time period.
This Weeks Market Highlights:
Benchmark Indices:
1) On Occasion of Diwali Muhurat trading market BSE Sensex opened at 39397 and closed 147 points down at 39250. The S&P BSE Auto Index was gainer 40 points up at 18163 mark. While Bank index was down by 135 points to close on 33412 mark.
2) On Tuesday, Sensex surges 582 pts extending gains for the second session on optimism of deal between US-China trade dispute, robust earnings growth and reports of tax sops on personal income tax. All major indices expect telecom gained more including metal, auto which gained the most with 4.25% gains.
3) On Wednesday market touched 40000 mark again by gaining 220 points on the back of strong corporate earnings and expectations on change in personal income tax reforms. After hitting a high of 40,178.12, the 30-share index ended 220.03 points, or 0.55 percent, higher at 40,051.87. Similarly, the Nifty 50 gained 57.25 points or 0.49 % to close at 11,844.10.
4) On Thursday, Sensex comes off the all-time high, ends 77 pts higher; Nifty tops 11,850; YES Bank rallied 23% on news of offer for investment from foreign investor, Dish TV 18%.
5) On Friday, Extending gains for the week market cooled off with 35.98 points gains while the nifty 50 ended 22 points higher. The BSE metal index remains major gainer with 2.50% up followed by telecom, bankex and realty index.
Broader Index & Global Market:
-On global front, Asian markets closed the week with gains in the range of 1.6% to 2.8% with Indian benchmark indices rising the most followed by Hong Kongs Hangseng, index. The European markets opened positive today and are expected to close the week with mixed performance across the board. The US indices remain upbeat for the week as the feds rate cut and easing trade tensions with china provide necessary cushioning for the economy. The US markets with its major Indices are up by 0.5% for the week .
Movers & Shakers
Maruti Suzuki countrys largest carmaker reported 4.5% growth in sales number for the October month. The growth was largely contributed by compact sedan and utility vehicles segment which grew strongly amongst other key segments. The stock price of Maruti Suzuki ltd has moved closer to its 52 weeks high of 7929 after posting growth of 11.7% in the month of October.
Yes Bank Ltd is down by 5.46% to Rs 66.60 after Morgan Stanley maintained its underweight rating on the stock.
Key Market Drivers
Manufacturing PMI drops to 2 years low as key sector output growth slows. The PMI for October stood at two year low of 50.6 vs 51.4 in September.
Auto sales numbers for October month over festive demand.
Progress on the trade dispute between US and China
US Fed rate cut by 25 bps
Event Watch
International:
Domestic:
Crude price
INR Price
Q2 Results
Stocks To Watch
NMDC & RITES On Upside while, HUL & INDIGO on Downside.