Street Bullish on Pharma Stability
Apr 30, 2021 | 16:12 PM IST
Apr 30, 2021 | 16:12 PM IST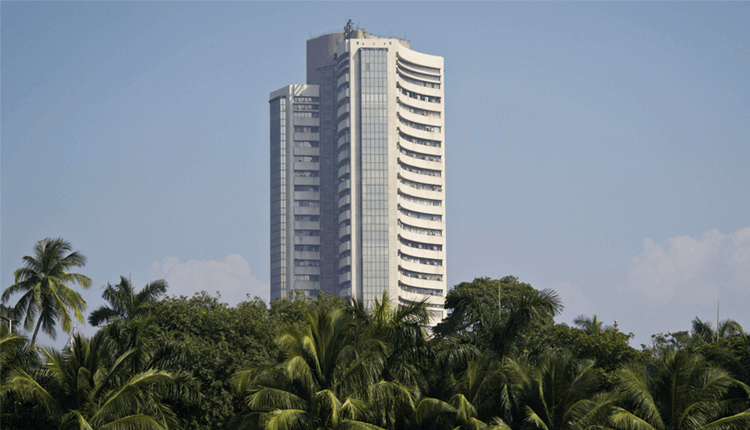 Our Analysis
Market is having a sharp rally after lockdown concerns. Situation is improving in India as most of the global countries are supporting our country by supplying medicines and most importantly Oxygen. Number of fresh cases now stabilised and the recovery rate has improved while the mortality rate has decreased. Most of the companies from Steel, Chemical, Fertilizer sectors are contributing towards the production and supply of oxygen in the country. The U.S. economy initially stopped supply of raw material required for the production of medicines in order to cater their country first. But the situation is undercontrolled in the US and officials confirmed the supply to India.
On the global front, European stocks edged back towards record-high after a slew of upbeat earnings reports and the US Federal Reserves pledge to stick to loose monetary policy.
This Weeks Market Highlights:
Benchmark Indices:
1) On Monday, Sensex jumped 508 points to end the day at 48,386.5 levels. Nifty index settled below the 14,500-mark at 14,485 levels, up 143.6 points.
2) On Tuesday, Sensex settled at 48,944 levels, up 558 points while the broader Nifty closed at 14,653 levels, up 168 points on the NSE.
3) On Wednesday, Sensex zoomed 790 points to end the day at 49,734 levels. In the intra-day deals, the index had vaulted 857 points to hit a high of 49,801. On the NSE, the broader Nifty index reclaimed the 14,800-mark for the first time since April 9 and closed at 14,864, up 211 points.
4) On Thursday, Sensex leaped 642 points to hit a high of 50,376 in the intra-day deals. On the NSE, the Nifty touched a peak of 15,044. However, profit-booking at higher levels dragged indices down to 49,536 and 14,814, respectively.
5) On Friday, Sensex index nursed losses in 25 of the 30 constituents and ended at 48,782 levels today, down 983.5 points. Nifty erased 264 points to close at 14,631 levels.
Broader Index & Global Market:
- Among key sectoral indices, robust global demand lifted the Nifty Metal index to record a peak of 4,869 on the NSE today. The index ended 4.5 per cent higher at 4,855 levels. On the downside, the Nifty PSU Bank index skidded 1.3 per cent, trailed by losses in the Nifty Auto index, down 1 per cent.
- World shares closed up close to record highs and the dollar and global bond yields nudged up, as traders waited to see if the U.S. Federal Reserve utters the dreaded T word later - tapering of its mass stimulus programme. Japan's Nikkei ended 0.2 per cent up, South Korea's Kospi declined 1 per cent, and Australia's S&P/ASX200 index gained 0.44 per cent. European stocks inched higher on Wednesday on expectations of a bumper earnings season following strong results from Deutsche Bank, Lloyds Banking Group and other lender.
Movers & Shakers
Shares of Bajaj Finance, up 8 per cent, was the top Nifty gainer today after the consumer durable financier, on Tuesday, reported a 42 per cent jump in consolidated net profit at Rs 1,347 crore for the fourth quarter of the fiscal ended March 2021.
Shares of HDFC Ltd slipped 8% on BSE over a week on account of effect of rising cases of Covid-19 across India and lockdown on bank.
Key Market Drivers
Coronavirus vaccine
Lockdown
Q4FY21
Event Watch
International:
Coronavirus vaccine
USA PMI, vehicle sales
UK monetary policy
China PMI
Domestic:
Coronavirus- vaccine
Q4FY21
India PMI
Stocks To Watch
Divis Labs Ltd On Upside while, PVR Ltd on Downside.