The Spoilsport Comes To An End With Dramatic Rupee Recovery
Sep 14, 2018 | 14:19 PM IST
Sep 14, 2018 | 14:19 PM IST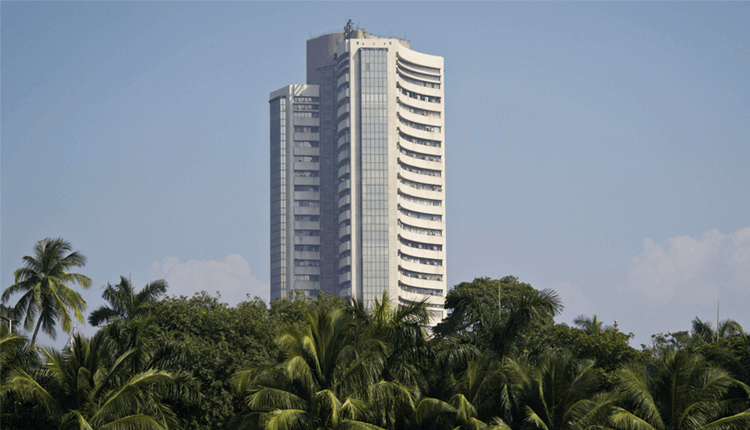 Our Analysis
This week market felt the selling pressure due to selling in global market, fall of rupee to all time low & higher crude oil prices. Almost all sectoral indices were under pressure but recovered in last two trading session on the back of rally in Emerging markets. Italys Lira rallied and recovery in domestic currency on the back of better CPI pushed market. Stock specific buying continued especially in exporters. In the lack of domestic trigger, market is expected to react as per the global market movements. Nifty is expected to remain range bound between 11,300 to 11,600. Indias forex reserve, movement of rupee, crude oil prices along with tariff trade progress will be an event to watch.
This Weeks Market Highlights:
Benchmark Indices:
1. The Weakness in rupee weighed benchmark indices to close at lower levels, Sensex dipped 468 points & Nifty fall below 11,450.
2. Nifty auto, banks, financials, FMCG, pharma & metals closed lower while IT index closed flat. The Nifty midcap index underperformed and closed 338 points lower.
3. On Tuesday bloodbath continued on the D-Street, Sensex tumbled over 500 points while Nifty closed below 11,300.
4. The all-round selling was seen among sectors such as banks, automobiles, FMCG, metals, pharmaceuticals and IT too. The Nifty Midcap index fell over 1%.
5. On Wednesday dramatic recovery in rupee helped equity market to close higher, Sensex surged 305 points while Nifty back above 11,350.
6. Sharp buying among major sector such as banks, FMCG, infra, metals & pharma led the market rally. The Nifty Midcap index rose over one-third of a percent.
7. On Friday market started on a strong note with the strong recovery in rupee & fall in crude oil prices.
Broader Index & Global Market::
Broader market underperformed benchmark indices as rupee recorded its all time low & surge in crude oil prices. On the sectoral space all indices felt the heat due to intense selling but able to gain some strength in last two trading session due to recovery in rupee & lowered crude oil prices.
Global market also felt the pressure of US President Trumps further imposition of tariff on Chinese goods, especially Asian market. U.S. market though continued to trade at record highs backed by IT & energy stocks. European market also traded lower this week due to hard Brexit expectation. Crude oil prices, Emerging Market move, Liras (Italian Currency's) movement, OPEC meet will be a event to watch in the upcoming week.
Movers & Shakers
Shares of sugar company Avadh Sugar & Energy Ltd. surged over 40% this week after the government approved an over 25% hike in the price of ethanol produced directly from sugarcane juice for blending in petrol. The move would help sugar mills to quickly release arrears of cane farmers, which stands at over Rs.13,000 crore.
Shares of Astec Lifesciences fall over 10% this week as its parent company Godrej Agrovet has informed BSE that its Board of Directors will meet on September 14, 2018, to consider & approve Scheme of Amalgamation of Astec LifeSciences (a subsidiary of the company) with the co. & also to discuss on business strategies.
Key Market Drivers
Indias retail inflation fell to 3.69% in August, lowest in 10 months driven by cheaper food items, according to official data released on Wednesday. Retail inflation, measured by CPI, hit a nine month low at 4.17% in July & came in at 3.28% in August last year.
Indias industrial production growth fell to 6.6% in July as compared to a revised 6.9% in June, as per data released by statistics office. It had expanded 1% in July last year. The June IIP figure has been revised from 7% earlier.
India's exports grew by 19.21% to $27.84 billion in August on account of the healthy performance by petroleum sector. "Export trade during August 2018 recorded at $27.84 billion a positive growth of 19.21%. Exports excluding Petroleum also reported a positive growth of 17.43%," Commerce & Industry Minister Suresh Prabhu mentioned in a tweet.
Event Watch
Indias Forex Reserve (USD) data will be released on 21st Sept. 2018.
Global:- U.S. Manufacturing PMI, Markit Composite PMI and Services PMI (September), OPEC meeting will be held in the next week. GBP. CPI, Core CPI, PPI data will also be presented next week.
Stocks To Watch
Vedanta Ltd. is on the upside while Ashoka Buildcon Ltd. is on the downside.