Sentiments Driving Ahead of News
Sep 18, 2020 | 19:22 PM IST
Sep 18, 2020 | 19:22 PM IST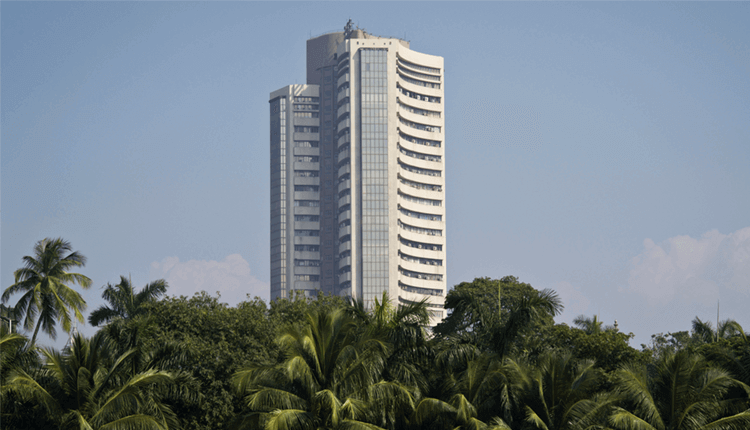 Our Analysis
Indian market showed strong bull support. Any correction is getting support for buying by the investors. India-China border tensions are still on and government officials are heading towards both side compromise in order to keep bilateral tie-ups alive. The GDP contraction in the lockdown quarter of April-June could be unexpectedly severe, seeing the GST revenues and corporate result trends. The -23.9 percent GDP fall has exceeded most predictions since. The probable decline is even steeper as the unorganised segment (about 47 percent share), initially assessed by large companies performance, is not yet fully captured.
On the global front, equity markets slid further after the US Federal Reserve stopped short of promising changes to its massive bond-buying programme and the Bank of England held rates steady. The falls prolonged a day of gloomy trading in which European and Asian markets sank lower. Investors were left uneasy even after the Fed on Wednesday signalled it would hold US interest rates at historic low levels until at least the end of 2023. First-time jobless claims from Americans who found themselves newly unemployed also declined less than expected for the week ending September 12, to 860,000 from 893,000 the week before.
In commodities, oil rose, gaining more than 2 per cent, as a hurricane closed US offshore oil and gas production and an industry report showed US crude inventories decreased.
This Weeks Market Highlights:
Benchmark Indices:
1) On Monday, Sensex ended 98 points, or 0.25 per cent to settle at 38,757 levels. Nifty ended at 11,440, down 24 points, or 0.21 per cent.
2) On Tuesday,Sensex ended 288 points, or 0.74 per cent higher at 39,044 levels. Nifty ended at 11,522, up 82 points, or 0.71 per cent.
3) On Wednesday, Sensex gained 258.5 points or 0.66 per cent to settle at 39,303 levels while the Nifty50 index surpassed the 11,600-mark to end at 11,605, up 83 points, or 0.72 per cent.
4) On Thursday, Sensex fell 323 points, or 0.82 per cent to settle at 38,980. Nifty settled at 11,516, down 88 points, or 0.76 per cent.
5) On Friday, Sensex ended 134 points, or 0.34 per cent lower at 38,846. Nifty settled at 11,505, up 11 points, or 0.10 per cent.

Broader Index & Global Market:
- Indian indices are moving with positive sentiments. Nifty is following strict resistance and support levels. But every correction is witnessed with a heavy buying and rallies are getting booked with profits. Market is looking cautious at higher levels.
- On the global front, World stocks rose on the back of upbeat Chinese data and optimism about novel coronavirus vaccines, as a struggling dollar kept the hot streaks for the euro and some of the biggest emerging market currencies sizzling. In Asia, China shares ended weaker, with healthcare and consumer firms leading the losses.
Movers & Shakers
Shares of Happiest Minds Technologies (HMT) made a stellar debut at the bourses on Thursday as investors' money more-than-doubled after the stock ended at Rs 371, a 123 per cent higher against its issue price of Rs 166 per share on the bourses.
Shares of Bandhan Bank Ltd corrected by ~6% in a week on BSE and settled at Rs 298 per share on weak sentiments over microfinance segment.
Key Market Drivers
Coronavirus vaccine
Monsoon
USA-China Trade War
Q1FY21
India-China Conflict
Event Watch
International:
Coronavirus vaccine
Japan inflation rate, PMI
UK PMI/li>
Domestic:
Coronavirus- vaccine
India-China conflict
Monsoon
Q1FY21
India deposits growth
Stocks To Watch
Lupin Ltd On Upside while, Vodafone Idea Ltd on Downside.