Sensex At All-Time High, Nifty Above 11K; Reliance & IT Shine
Jul 13, 2018 | 14:22 PM IST
Jul 13, 2018 | 14:22 PM IST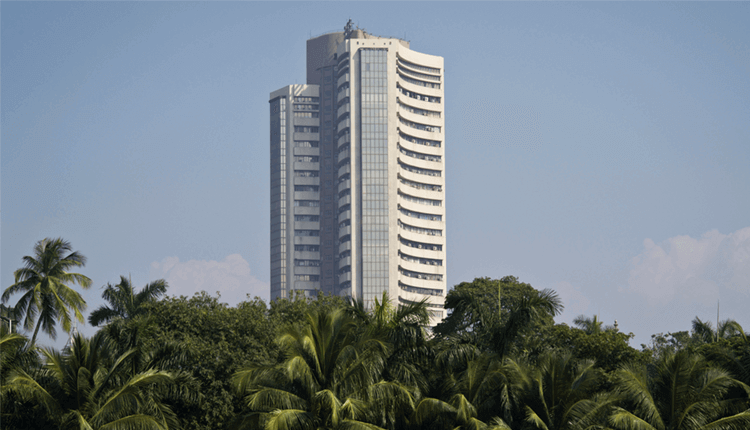 Our Analysis
This week market started inched higher as Sensex hit all-time high & Nifty well above the 11,000 mark led by heavyweights like Reliance TCS, HDFC twin. The earnings season started on a positive note as TCS quarter earnings beat the street's expectations.
Lower crude oil price & appreciation of rupee also gave a positive sentiment but midcaps & small caps continued to underperform.
For next week, quarterly earnings from heavyweights will be a major event along with crude oil price, rupee movement & parliament sessions. Stock specific buying will continue & IT, FMCG, bank & financial and pharma sectors are expected to do better.
This Weeks Market Highlights:
Benchmark Indices:
1. The benchmark indices ended at 5-months high amid positive Asian market rally as Sensex rose 277 points & Nifty closed above 10,850.
2. All sectoral indices closed in green led by metal, pharma, banking & financials, auto, FMCG & IT, rose 0.5-1.5%. Nifty midcap index surged 1.60%.
3. On Tuesday, the market ended strong as Sensex ended just 204 points shy of its lifetime high at 36,239, up 305 points while Nifty ended at 10,947, up 94.35 points.
4. On Wednesday, equity indices remained choppy but close slightly higher as Sensex rose 26 points while Nifty ted below 10,950.
5. On Thursday, the market closed on a strong note as Sensex hit all-time high level, closed nearly 300 points higher while Nifty closed above 11,000.
6. Banking & financials, FMCG & Reliance led the rally while realty, auto, media & metal capped gains. Nifty midcap index underperformed the market, fell 81 points.
7. On Friday, the market opened higher & Nifty held 11,000, led by Infosys & Reliance.
Broader Index & Global Market:
- Some buying was seen in the midcap but that remained limited compared to the frontline indices which inched higher. On the sectoral space, Nifty IT, banking & financials and FMCG index outperformed the market, rose 2-4% while Nifty Metal, Realty, Auto, Media & Pharma underperformed this week.
- Global market this week traded higher despite US President Trump threatened to increase 10% tariff on an extra $200 billion worth of Chinese imports but on Thursday both the countries are expected to resume talks. Crude oil prices dropped to $74/barrel and are expected to remain lower on the back of higher production. Quarter earnings for the companies will be a key event in coming weeks.
Movers & Shakers
Shares of Reliance Industries gained over 12% this week after global brokerage house Credit Suisse initiated coverage on the stock. There is significant potential in consumer businesses, while Reliance Jio has the potential to create significant value too. Jio is much more than a telecom business. Lastly, petcoke gasification should help growth in refining margin of Reliance Industries," said Credit Suisse. Reliance also became second Indian company to enter the $100 billion club after TCS.
Shares of UPL Limited tumbled over 10% this week despite Global brokerage house Deutsche Bank has maintained its Buy rating on UPL with a target price at Rs.890 per share, implying a potential 40% upside as it feels the likely acquisition of Arysta could add leverage and may be an overhang on the stock. Also, the share price has broken the important support level without any negative news.
Key Market Drivers
Indias factory output growth slowed to a seven-month low in May while retail inflation quickened to a five-month high in June, signalling a worsening macroeconomic environment. Data released by the statistics department showed the index of industrial production (IIP) grew at 3.2% in May compared with a revised 4.8% growth a month ago while Consumer Price Index (CPI) based inflation accelerated by 5% in June against 4.87% in the preceding month.
U.S. consumer prices barely rose in June, but the underlying trend continued to point to a steady buildup of inflation pressures that could keep the Federal Reserve on a path of gradual interest rate increases. The Labor Department said on Thursday its Consumer Price Index edged up 0.1% as gasoline price increases moderated and apparel prices fell. The CPI rose 0.2% in May.
Event Watch
Indias WPI Inflation for & WPI Manufacturing Inflation for June (YoY) data will be on 16th July 2018.
Indias Parliament Monsoon session will start from 18th July 2018.
Q1 FY19 Result:- Hindustan Unilever, Ashok Leyland, Kotak Mahindra Bank, Bajaj Finance, Bajaj Finserv, Federal Bank, Bajaj Auto, Wipro, RBL Bank.
Global:- US Manufacturing & Industrial Production for June (MoM) data will be on 17th July 2018.
Stocks To Watch
Infosys Ltd. is on the upside while Jindal Steel & Power Ltd. is on the downside.