Sensex & Nifty At All-Time High Despite Rising Inflation & Falling Rupee
Jul 20, 2018 | 15:57 PM IST
Jul 20, 2018 | 15:57 PM IST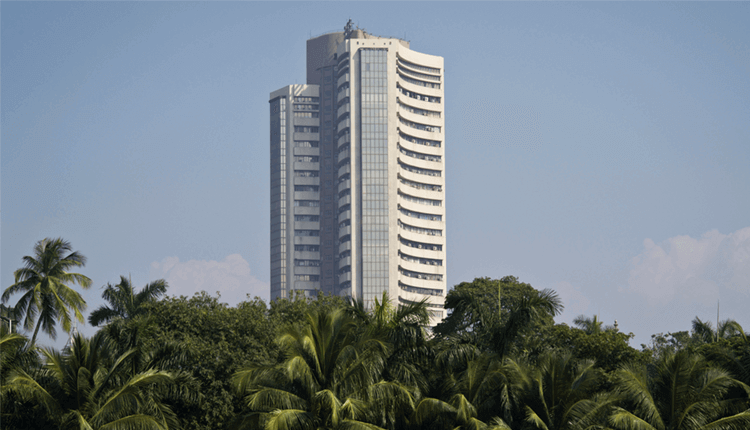 Our Analysis
This week, the market witnessed profit booking above Nifty's 11K mark ahead of No-Confidence motion moved in the parliament. Also, Inflation continued to hit high but Q1 earnings from heavyweights like Bajaj Finance, Bajaj Finserv, Kotak Bank, HUL & Federal Bank helped the market to trade near 11K. IT companies continued to perform on back of good numbers & rupee depreciation which hit the all-time low. So next week Q1 earnings will continue & movement of rupee & oil price will be watched closely along with trade tariff war movements & US GDP data.
This Weeks Market Highlights:
Benchmark Indices:
1. The benchmark indices started the week on a lower note as Sensex fell 282 points & Nifty below 10,950 as WPI inflation hit 4.5 years high.
2. Baring IT, all sectoral indices closed in red led by pharma, metal, realty, media & PSU bank, dipped 2-4%. Nifty midcap index underperformed frontliner, fell 2.57%.
3. On Tuesday, the market closed on positive as crude oil prices eased. As a result, Sensex rose 196 points while Nifty back above 11K mark.
4. Barring FMCG all sectoral indices closed higher led by banking & financials, metal, pharma, auto & realty, was up 1-4%. Nifty midcap index surged 2.5%.
5. On Wednesday, equity indices ended lower as government got the No-Confidence motion. Sensex fell 147 points while Nifty ended below 11K.
6. On Thursday, the market ended on a flat note ahead of No-Confidence vote as Sensex fell 22 points while Nifty able to hold 10,950.
7. On Friday, the market traded higher & Nifty held 10,950 led by IT & Reliance.
Broader Index & Global Market:
- Baring Tuesday, Nifty midcap & smallcap continued to underperform the market due to lack of buying in stocks but some stock specific buying continued. Baring Nifty IT, banks and financials which rose over 1% all other sectoral indices ended lower under selling pressure.
- Global market also traded with the mixed emotions as US president Trump continued to surprise the markets with his tweets. Apart from this, crude oil prices fell below $73 per barrel as oil production is expected to be higher. US financial data showed strong position whereas Chinas growth slowed down.
Movers & Shakers
Private sector lender Bandhan Bank on Wednesday reported a net profit of Rs.482 crore in the first quarter ending June, registering a jump of 47.5% on the back of higher total income. Its total income grew 38.54% YoY at Rs.1,766.86 cr. compared with Rs.1,275.32 crore during the same period of the last fiscal. Buoyed by the surge in quarterly profit, the banks scrip surged nearly 20% this week.
The PC Jeweller stock tanked over 40% this week after the firm said it has withdrawn offer related to the buyback of equity shares. The firm in an intimation to bourses said, "This is with reference to our earlier intimation dated May 10, 2018, regarding the board approval for the buyback of equity shares. However, in view of the non-receipt of the requisite NOC from the company's bankers, the board of directors at its meeting held today has decided to withdraw the aforesaid buyback offer with immediate effect.
Key Market Drivers
India will continue to be the fastest growing major economy, ahead of China, with a growth rate of 7.3% in 2018-19 & 7.6% in 2019-20, Asian Development Bank said on Thursday. The growth in India will be driven by increased public spending, higher capacity utilisation rate and an uptick in private investment, said its supplement to the Asian Development Outlook. ADB said India is the dominant economy in the South Asia sub-region with its growth gaining momentum at 7.7% in the last quarter ended March of 2017-18, the highest rate of growth since the first quarter of 2016-17.
India's wholesale inflation grew 5.77% in June driven by some food items and fuel prices, latest price data released by the commerce and industry ministry showed. WPI witnessed a growth of 4.43% in May and 0.90% in June 2017. The wholesale inflation rate, measured by Wholesale Price Index, is a marker for price movements in bulk buys for traders and broadly mirrors trends in shop-end prices. The data for the month of April has been revised to 3.62% from 3.18% earlier.
Event Watch
GST Council Meeting will be on 21st July 2018. Indias Forex Reserve data will be on 27th July 2018.
Q1 FY19 Result:- HDFC Bank, ACC, Asian Paints, Colgate-Palmolive, United Spirits, Hindustan Zinc, ICICI Pru, Hexaware, Bharat Financial, Granules.
Global:- US Manufacturing PMI & Services PMI (July) data will be on 24th July 2018. GDP data for Q2 (QoQ) data will be on 27th July 2018.
Stocks To Watch
Bajaj Finserv Ltd. is on the upside while Sagar Cement Ltd. is on the downside.