Secret Santa To Bring Wealth In Mid And Small Caps
Dec 21, 2018 | 15:34 PM IST
Dec 21, 2018 | 15:34 PM IST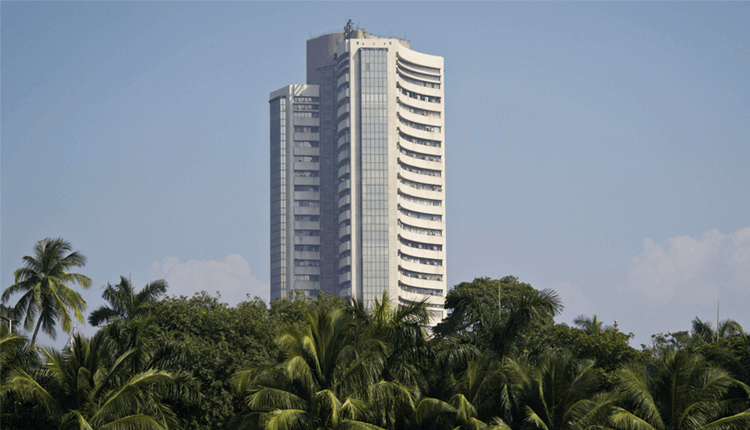 Our Analysis
This week the Indian benchmark indices have shown the strength against global indices, On the back of sharp correction in oil prices and Rupee appreciation against the dollar. The interest sensitive sector was trading higher as RBI declared to buy more government bonds than earlier planned & Centre plans to infuse Rs 83,000 cr in PSBs.
Overall With a situation, the fear of slowing global economies, Decent macro data, Good value-based buying in Mid & Small Cap with FII also taking part after a long time could see some up-tick performance going forward.
This Weeks Market Highlights:
Benchmark Indices:
1) Indian equity benchmarks indices rose on Monday amid mixed cues from global markets and hopes of easing regulatory norms after new RBI chief appointment. Nifty closed at 10,888.35 up 82.90 points.
2)All the sectoral indices ended in green led by metal and energy stocks up by 2 & 1.5% followed by auto, bank, infra, and pharma space. The BSE midcap and smallcap indices rose 0.43% and 0.26%, respectively.
3)On Tuesday Indian benchmark indices declined in the opening but with a Sharp buying in last hour helped equity benchmarks Nifty 50 Index closed above 10,900 marks.
4) On Wednesday Indian benchmark indices advanced for a seventh session, buoyed by falling oil prices and RBIs additional OMO purchase announcement. The NSE Nifty 50 Index climbed 0.54 percent or 59 points closed to 10,967 Mark.
5) On Thursday Indian benchmark indices declined in the opening, halting a seven-day long winning streak, as stocks across the world fell after US Federal Reserve hinted more rate hikes ahead.
6) Benchmark indices erased most of its losses and ended at day's high with Nifty closed above 10,950 level. Among the sectors, auto, infra, and pharma ended in green, while PSU bank, metal, energy, FMCG and IT index was down between 0.20 to 1 percent.
7. On Friday, Benchmark indices opened lower as a selloff in global markets continued for a second day after the US Federal Reserves outlook on future rate hike path.
Broader Index & Global Market:
-Global stocks were sailing into Christmas on a sea of red as Federal Reserve raised borrowing costs for the fourth time this year, by 25 basis points & threat of a U.S. government shutdown and of further hikes in U.S. borrowing costs inflamed investor unease over the economic outlook.
-Chinese blue chips lost 1.2%, in part after the United States accused Beijing of orchestrating the hacking of government agencies and companies around the world.
- This week broader market Nifty midcap & smallcap index witnessed a good buying, Among sector NBFC, banks, OMC leading the gains, while IT was the worst performer in week.
Movers & Shakers
Shares of India bull housing finance Ltd jumped more than 5 percent in a week as Reserve Bank of India said that it will buy more government bonds than earlier planned as it looks to address the financial sector's liquidity crunch & the Company is planning to raise Rs 275 crore via six-month commercial paper at 8.6 percent
Shares of Zee Entertainment plunged nearly 10 percent after global research firm Bank of America Merrill Lynch downgraded the stock to underperform The brokerage sees some near-term pressure on advertising and subscription revenues of the company and expects Jio to disrupt the media landscape in the next 12-18 months.BofAML said the cash invested in overseas funds is also another concern.
Key Market Drivers
November WPI inflation at 4.64% vs 5.28% in October.
India Trade Balance Reported -16.67B vs -17.13B MoM.
Eurozone Consumer Price Index (CPI) YoY recoreded 1.9% vs 2.0% .
The government of India is expected to release a draft gold policy report which will suggest several measures to develop gold as an asset class. With these measures gold monetization scheme is expected to revamped, As per Niti Aayog report titled Transforming Indias Gold Market in February 2018.
To address the financial sector's liquidity crunch, Reserve Bank of India is expected to buy more government bonds than earlier planned. It has planned to conduct two open market operation purchases in December of Rs 15,000 crore each. And post that also aims to buy government bonds worth Rs 50,000 crore in January 2019 through five auctions of Rs 10,000 crore each.
The National Stock Exchange of India has secured permission from the Securities and Exchange Board of India to launch weekly options on the Nifty index.
The Federal Reserve raised borrowing costs for the fourth time this year, by 25 basis points.
Saudi Arabia predicted that OPEC will extend supply cuts next year, Saudi Energy Minister Khalid Al-Falih said hes sure a production accord signed earlier this month will be extended in April.
Centre plans to infuse Rs 83,000 cr in PSBs.
Event Watch
The 31st Goods and Services Tax (GST) Council meeting is scheduled to be held on December 22 in Delhi.
U.S. Gross Domestic Product (GDP) QoQ.
India FX Reserves (USD)
Stocks To Watch
Mahindra & Mahindra and Banco Products (India) Ltd. is on the upside while INFY is on the downside.