Rupee Tumbles To A New Low; Market Expected To Consolidate
Aug 17, 2018 | 14:30 PM IST
Aug 17, 2018 | 14:30 PM IST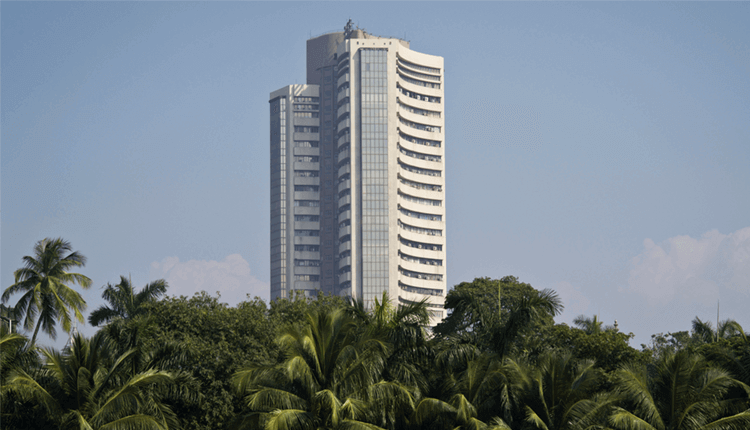 Our Analysis
This week, the market consolidated between 11,300 to 11,500 due to lack of positive triggers & consolidation in heavyweights like HDFC, HDFC Bank, Reliance. Indian Rupee depreciated at the all-time low against the dollar due to fear of Turkey crisis as the US imposed tariffs on Turkish aluminium & steel. Sectors like IT, pharma will be benefit from the depreciation of rupee. Stock specific rallies will continue in the coming times. The last leg of Q1 FY19 earnings will continue in next week. FOMC meeting minutes, crude oil prices & movement of currency will be an event to watch.
This Weeks Market Highlights:
Benchmark Indices:
1. The benchmark indices started the truncated week on a negative note as Sensex closed 224 points lower & Nifty below 11,400 as the rupee hit new lows.
2. Nifty banking & financials, media, auto, metal & realty dragged market while IT, pharma & FMCG capped losses. The Nifty midcap index also corrected, fell 0.65%.
3. On Tuesday, the bulls regained charge in D-street as Sensex surged nearly 300 points while Nifty near the 11,450 mark.
4. Nifty banking & financials, pharma, realty, IT, FMCG, auto & media index led the rally. Nifty midcap index outperformed benchmark indices, closed 1.19% higher.
5. On Thursday, equity indices closed lower as Sensex fell 190 points while Nifty below 11,400 as Rupee hit a new low.
6. Nifty banking & financials, metal, media, realty index dragged market while pharma, auto & IT capped losses. The Nifty midcap index closed 18 points lower.
7. On Friday, bulls again took control at D-street as the market opened higher.
Broader Index & Global Market:
- This week, the broader market again outperformed benchmark indices as Nifty midcap & smallcap rose 2-3%. On sectoral indices, Nifty Pharma, IT, FMCG & Auto rose 2-8% while Banking & Financials, Metal, Realty & Media index remained under pressure as the rupee hit the all-time low against the dollar.
- Global market regained its strength as trade war tension eased off on back of talk expectations. The European market, US market & other Asian markets witnessed good upside despite most of the currencies depreciated due to tariff imposed by the US on Turkey as its currency fell apart which rose the fear of a crisis in the emerging market.
Movers & Shakers
Shares of Apollo Hospitals surged over 20% this week after it posted a 71.02% increase in its standalone PAT at Rs.60.2 crore for the first quarter ended June 30. The company had reported a PAT of Rs.35.2 crore in the April-June quarter of 2017-18. Revenues grew by 16% to Rs.1,910.4 crore for the first quarter as compared with Rs.1,650.4 crore in the same period of previous fiscal.
Shares of Vakrangee plunged nearly 30% this week on the back of poor June quarter numbers. The company's Q1FY19 net profit down 92.2% at Rs.13.1 crore versus Rs.168 crore in the same quarter last fiscal. Revenue was down 22.6% at Rs.1,011.5 crore versus Rs.1,301.8 crore.
Key Market Drivers
India's retail inflation cooled more than expected in July due to subdued food prices after the Monetary Policy Committee raised interest rates for the second straight time. Consumer price inflation in July rose 4.17% compared with the same month last year, declining from the 5 months high of 4.9% in June, according to data from the CSO. Headline inflation slowed for the first time after rising for the past four months. A Bloomberg poll of economists had expected inflation at 4.49% in July. The MPC projects inflation at 4.6% in the September ending quarter, 4.8% in the second half of 2018-19, & 5% in the first quarter of 2019-20.
India's wholesale inflation grew 5.09% in July marginally slower than 5.77% in June as rates of some food items fell & fuel prices according to the latest price data released by the commerce & industry ministry showed. The Wholesale inflation during the same month of the previous year was at 1.88%. Final WPI inflation rate for May has been revised to 4.78% as compared to 4.43% (provisional). Inflation in Fuel & Power, which contributes 13.15% to the index, continued to rise to 18.10% from 16.18%.
Event Watch
Indias Forex Reserve (USD) data will be on 24th August 2018.
Q1 FY19 Result:- Magma Fincorp, HDFC AMC, Motilal Oswal, P&G, Gillette India, LIC Housing Finance, Sundaram Finance.
Global:- FOMC Meeting Minutes will be on 22nd August 2018.
Stocks To Watch
Dilip Buildcon Ltd. is on the upside while Adani Green Energy Ltd. is on the downside.