Rupee – The Worst Performing Currency In Asia
Jun 29, 2018 | 14:16 PM IST
Jun 29, 2018 | 14:16 PM IST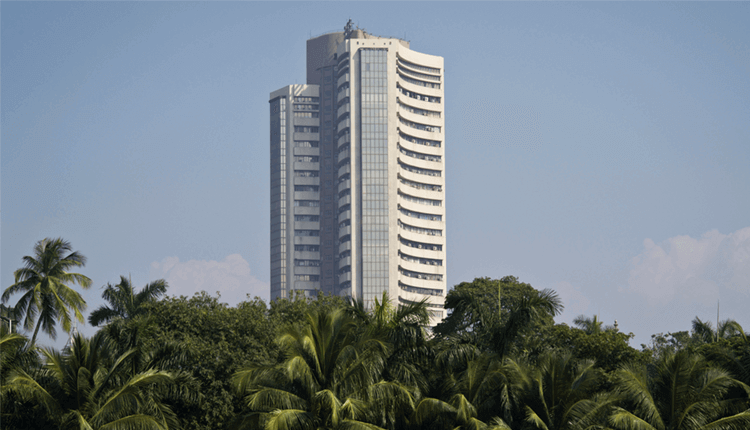 Our Analysis
This week market breached important support level of 10,600 but was able to rebound due to short covering that happened on Friday.
Global market selloff, rupee depreciation against dollar & rise in crude oil prices due to production disruption were the factors responsible to hurt the sentiment in the domestic market. Baring IT all indices traded under pressure. The market is expected to remain weak due to global trade war tension but IT will be benefited from the rupee weakness. Rupee fall can force RBI to hike rate in August
The global markets will be closely watching the developments in oil price & trade war tensionst.
The market is expected to remain volatile at least till the next month.
This Weeks Market Highlights:
Benchmark Indices:
1. The benchmark indices began the week on a lower note as Sensex fell 219 points while Nifty was below 10,800.
2. Nifty auto, banking & financials dragged the market while IT, pharma & metal prevented the steep fall. Nifty midcap index gave up all gains, fell 20 points.
3. On Tuesday, the market closed flat amid consolidation as Sensex rose 20 points while Nifty held 10,750 supported by IT & FMCG space.
4. On Wednesday, equity indices ended sharply lower as Sensex dipped 273 points & Nifty slipped below 10,700, amid weakness in global peers.
5. On Thursday, the market closed sharply lower on F&O expiry day as Sensex fell 180 points while Nifty closed below 10,600 as the rupee hit the all-time low.
6. Baring metal all the sectoral indices closed in red dragged by banking & financial, realty, pharma, IT, auto & FMCG. Nifty Midcap index closed 1.85% lower.
7. On Friday, the market started July series on a positive note despite mix Asian cues.
Sectoral Index:
- Broader market continued to underperform the market as Nifty midcap index fell over 5% this week due to global selloff & rupee depreciation. On the sectoral space, only IT index performed this week while all other indices corrected due to weakness in global markets & rise in crude oil prices.
- Global markets also felt the pressure of the ongoing trade war tensions between US & China. Also, the US threat to not buy oil from Iran has hurt sentiment in two oil-producing countries. So Crude oil price, tariff trade war situation will be the key issues to watch in coming times.
Movers & Shakers
Shares of NDTV surged over 50% this week amid market regulator Sebi ordering Vishva Pradhan Commercial to make an open offer for the company. The Bombay High Court order directing the RBI to consider the compounding applications filed by NDTV in a case of alleged violation of Foreign Exchange Management Act (FEMA) also boosted the stock.
The share of oil marketing company HPCL dipped over 15% this week after crude oil prices jumped over $77 a barrel. The rise in crude oil prices is always a concern for PSU oil marketing companies as these firms cannot pass any increase in price immediately. Concerns like supply disruptions in Libya and Canada, US officials statement saying all countries should stop Iranian crude imports from November pushed crude oil prices higher.
Key Market Drivers
The Indian rupee fell to a lifetime low in the trade as a confluence of factors ranging from a stronger dollar, to higher oil prices, a wider current account deficit and foreign portfolio outflows pushed the currency lower. The rupee fell to 69.09 in intraday trade compared to yesterday's close of 68.63. The previous all-time intraday low for the rupee is 68.86 against the dollar level hit on Nov. 24, 2016. The all-time closing low stands at 68.82, breached on Aug. 28, 2013. So far this year, the Indian currency has weakened 8.1 percent, making it the worst performer in Asia.
Oil prices continued to rise following supply disruptions in Libya and Canada and after US officials told oil importers to stop buying Iranian crude from November. The United States demanded all countries stop imports of Iranian oil from November, a State Department official said on Tuesday. Oil markets did not react very strongly to Washington's pressure as the move was expected. In addition, top exporter Saudi Arabia plans to raise output to make up for lost supplies.
Event Watch
Indias Nikkei Markit Manufacturing PMI (June) data will be on 2nd July 2018. Nikkei Services PMI (June) data will be on 4th July 2018.
Domestic Auto sales number (June) will be presented on 2nd July 2018.
Global:- US ISM Manufacturing PMI (June) data will be on 2nd July 2018. US ADP Nonfarm Employment Change & ISM Non-Manufacturing PMI (June) data will be on 5th July 2018. US Nonfarm Payrolls & Unemployment Rate (June) data will be on 6th of July 2018.
Stocks To Watch
Tata Steel Ltd. is on the upside while Clariant Chemicals Ltd. is on the downside.