Robust Earnings To Lead Market In Green
Oct 12, 2018 | 16:35 PM IST
Oct 12, 2018 | 16:35 PM IST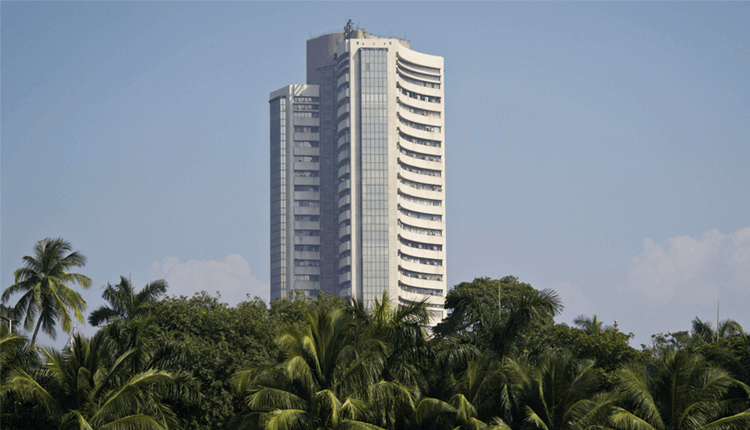 Our Analysis
This week Indian market witnessed a roller coaster ride again, however, a week of alternate upside and downside close ends on a positive note on Friday. After wiping out all its 2018 gains market was able to recover from the lower level. IT giant TCS kicked off the Q2 FY19 earnings on a good note also Bandhan bank & Tata Elxsi also presented a strong set of numbers. Indian Rupee depreciated at its all-time low while Crude oil prices also surged to four-year high but did able to recover strongly at the end of the week. Next week lot of Nifty 50 companies will present Q2 FY19 numbers. The market is expected to remain volatile & can be rangebound between 10,100 to 10,500 & for rally Nifty need to stay above 10,500 on a closing basis. Rupee movement, crude oil price, WPI data will be an event to watch next week.
This Weeks Market Highlights:
Benchmark Indices:
1. The market started the week on a positive note as Sensex closed nearly 100 points higher while Nifty closed near 10,350.
2. On Tuesday benchmark indices tumbled after a day pause as Sensex fall 175 points but Nifty able to hold 10,300.
3. On Wednesday bulls took total control in D-street as Sensex surged over 450 points while Nifty back above 10,450 levels.
4. Nifty banking & financials, auto, metals, pharma index led the rally while IT index was the biggest loser. Nifty midcap & smallcap index also surged over 4%.
5. On Thursday bloodbath was seen again in the D-street as Sensex lost over 750 points while Nifty closed below 10,250 due to global sell-off.
6. Weakness was clearly visible among banking & financials along with metals, auto, pharma, realty & IT stocks. The nifty Midcap index closed 2.34% lower.
7. On Friday bulls took control in D-street with rupee recovery.
Broader Index & Global Market::
- This week broader market witnessed a strong volatility of ups & downs but ended on a good note as smallcap & midcap both indices rose over 2%. All sectoral indices recovered strongly from lower level baring IT & Pharma while Banking & Financials, Auto, Media, Energy, Metal, Realty & FMCG index rose over 2-5%.
- This week US market falls most since February on the fresh concern over US-China trade war. European equities are also falling to 2016 low with Italian stocks enter to bear market. Asian market also falls to its February low amid concern the trade war heating up as financial conditions tighten, dampening the outlook for profits. US crude oil inventory, trade war, US bond yields will be an event to watch.
Movers & Shakers
Shares of fuel retailers HPCL surged over 30% this week after a sharp decline in crude oil prices. Crude oil is the raw material for oil marketing companies. Oil prices traded around $86 a barrel a few days back on supply concerns ahead of US' sanctions on Iranian oil effective from November, which fell to around $81 a barrel now.
Shares of Tata Elxsi slipped over 10% this week even as the company posted 16.57% YoY rise in net profit at Rs.82.18 crore for the quarter ended September 2018. It had posted a net profit of Rs.70.50 crore in the sequential quarter ended June 2018. Total income from operations of increased to Rs.426.10 crore in Q2FY19 over a Rs.389.88 crore in Q1FY18.
Key Market Drivers
Growth in India is firming up and projected to accelerate to 7.3% in the 2018-19 fiscal and 7.5% in the next two years with stronger private spending and export growth, the World Bank said on Sunday
The International Monetary Fund(IMF) on Tuesday forecasted a growth rate of 7.3% for India in the current year of 2018 & that of 7.4% in 2019. The world body said in its latest World Economic Outlook report, This acceleration reflected a rebound from transitory shocks with strengthening investment and robust private consumption. India had clocked a 6.7% growth rate in 2017.
Crude Oil price dropped to extend big losses from the previous session as global stock markets suffered a rout, with crude prices also taking a hit from a weekly industry report showing US crude inventories had risen more than expected. Brent crude futures fall below $81/ barrel in the global market to its two-week low.
Event Watch
Indias WPI data for Sept. (YoY) will be on 15th October 2018. Trade Balance & Forex Reserve data will be next week.
Q2 FY19 Results:- Infosys, Hero Motocorp, HDFC Bank, IndusInd Bank, Indiabulls Housing Finance, Reliance Industries, ACC, Federal Bank, Ultratech Cement, SBI Life, Mphasis, Mindtree, Havells India, Cyient.
Global:- US Manufacturing Production, Industrial Production, Crude Oil Inventories will be next week. GBP Core CPI, CPI, also will be next week.
Stocks To Watch
GM Breweries Ltd. is on the upside while Bombay Dyeing Ltd. is on the downside.