RBI's Surprising Accommodative Stance Halts The Bull Run
Dec 06, 2019 | 17:43 PM IST
Dec 06, 2019 | 17:43 PM IST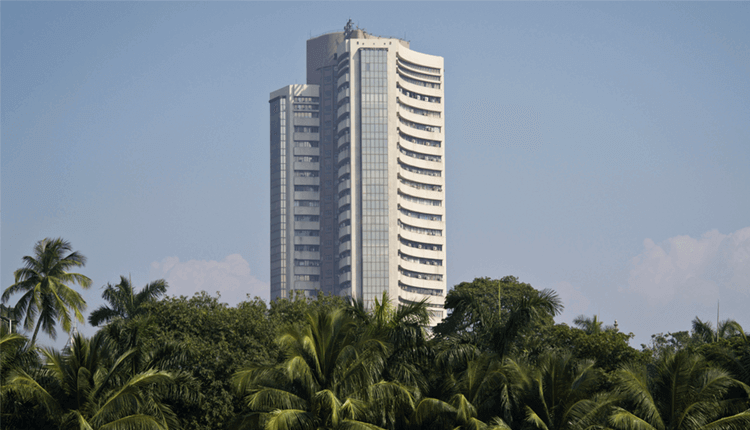 Our Analysis
The market witnessed three weeks of tug of war between bulls and bears. Finally, Nifty resumed its uptrend and surpassed its previous all-time high of 12103.05. During the week, nifty opened down and witnessed selling pressure from the beginning of Monday. Investors were closely monitoring the RBI policy and were expecting another rate cut. But the sentiments turned wrong and RBI kept the policy rate unchanged.
RBI unanticipatedly maintains the repo rate to 5.15% in its fifth bi-monthly policy review after cutting the repo rate for 5 consecutive times making it 135 bps in 2019. MPC unanimously voted for the status quo on the repo rate. The MPC recognizes that there is monetary policy space for future action. However, given the evolving growth inflation dynamics, the MPC felt it appropriate to take a pause at this juncture. Accordingly, the MPC decided to keep the policy repo rate unchanged and continue with the accommodative stance as long as it is necessary to revive growth while ensuring that inflation remains within the target. RBI cut its GDP growth estimate for FY20 to 5% vs. 6.1% earlier. Various high-frequency indicators suggest that the demand conditions have remained weak. The business expectations index of the Reserve Banks industrial outlook survey indicates a marginal pickup in business sentiments in Q4. A slowdown in GDP growth was cushioned by government expenditure.
Global economic activity has remained subdued, though some signs of resilience are becoming visible. Growth has shown signs of picking up in some advanced economies & emerging market economies. Global markets have remained buoyant on hopes of trade deal resolution.
The Nifty is wondering around the same levels now. Investors are getting bounded in the same range. For Nifty, 11920 was expected to be a good support level while 12300 can act at resistance.
This Weeks Market Highlights:
Benchmark Indices:
1) On Monday, the market was poised as investors were closely eyeing MPC meet. At close, the Sensex was down by 270.76 points at 40802.18, while Nifty was down by 88.8 points at 12048.2.
2) On Tuesday, Indian equity benchmarks continued bear run. The Sensex was down by 177.16 points or 0.31% at 40675.45, while Nifty was down by 73.45 points or 0.45% at 11994.2.
3) On Wednesday, Indian equity benchmarks closed at high eyeing MPC meet. At close, the Sensex was up 244.28 points or 0.43% at 40850.29, while Nifty was up 73.25 points or 0.41% at 12043.2.
4) On Thursday, the Sensex ended down 208.55 points, or 017. percent, at 40779.59. The Nifty index also ended low 12,018.40, down 52.85 points, or 0.21 percent, from its previous close.
5) On Friday, the Sensex was down 334.44 points or 0.82% at 40445.15, while Nifty was down 96.9 points or 0.81% at 11921.5.
Broader Index & Global Market:
-Globally, major market indices were mostly corrected and ended red for the week. Asian and US indices were under pressure on the back of fluid situations around US-China trade negotiations with major economies struggle with weak exports, investments and corporate profits.
-On the domestic front, all major indices are trading in red led by PSU banks, FMCG, service sector, infra, and auto. The majority of indices were under pressure on the back of the announcement of GDP and unchanged repo rate in RBI policy.
Movers & Shakers
Shares of Dr. Reddys Lab have surged ~3.5% last week as the company launched cancer treatment injection in the US which is approved by the USFDA.
Shares of Yes Bank tanked more than 15% in last week after Moody's downgraded its ratings and assigned a negative outlook. The rating agency also downgrades its long term foreign and local currency deposit rating from B2 to Ba3.
Key Market Drivers
RBI to remain accommodative going ahead.
Japan preparing a $120 billion stimulus package to bolster the fragile economy.
US likely to hit China over human rights despite trade talks.
PSU banks disburse record Rs. 4.9 lakh cr loans during October-November.
Oil drops as market await ratification of OPEC supply cut.
Event Watch
International:
Global food prices up 9.5%. Inflation to focus.
Domestic:
GST slab restructuring
INR Price
FDI inflow increasing
GST council to meet on December 18; compensation cess issue to top agenda
Stocks To Watch
Bajaj Finance Ltd & Bandhan Bank Ltd On Upside while, Escorts Ltd on Downside.