Indian Traders Show Appreciation For The Rupee Depreciation
Aug 31, 2018 | 15:19 PM IST
Aug 31, 2018 | 15:19 PM IST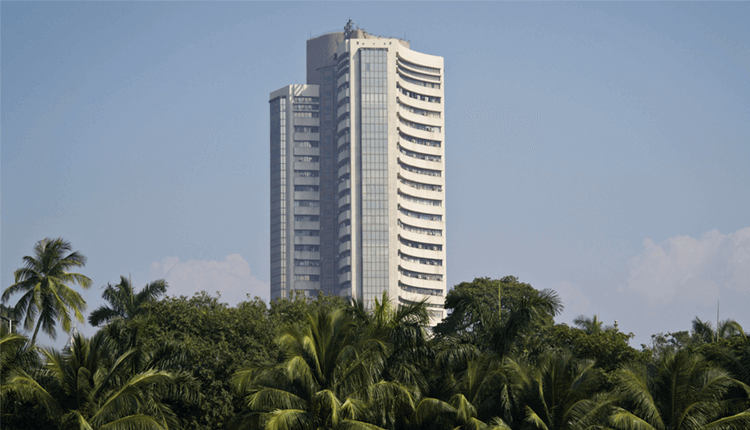 Our Analysis
Markets have touched new record highs in a consecutive manner. Benchmark Index, Nifty has crossed 11,750 mark for the first time led by IT, Pharma, Metal & FMCG stocks ahead of F&O expiry. However, markets corrected from the higher level on expiry day due to lack of positive trigger & weakened rupee. Mid-cap pharma & IT stocks witnessed a rally due to depreciating rupee. With the lack of positive domestic news, markets mostly reacted with the global markets. Markets are expected to consolidate in near-term however view remains bullish, as F&O data showed strong rollover for Sept. series. Indias Auto numbers along with several micro & macro data, crude oil prices & movement of rupee will be key things to watch in the near term.
This Weeks Market Highlights:
Benchmark Indices:
1. The benchmark indices started the week on a strong note, Sensex surged 442 points whereas Nifty near 11,700 mark.
2. All sectoral indices closed on a higher note led by baking & financials, IT, metal, auto, and FMCG. Nifty midcap index outperformed the market by closing at 232 points higher.
3. On Tuesday markets have managed to hit a fresh record high where Sensex rose 202 points and Nifty ended above 11,700 mark.
4. Apart from metals, big moves were seen among energy, IT & auto sectors, while banks & FMCG were most laggards. The Nifty midcap index ended 56 points lower.
5. On Wednesday equity indices closed at lower levels whereas Sensex fell by 174 points while Nifty dragged below 11,700 mark ahead of F&O expiry.
6. On Thursday equity market closed lower for the 2nd consecutive day on F&O expiry where Sensex closed 33 points lower and Nifty remained below 11,700.
7. On Friday market opened on a flat note, but later have gained strength to trade higher.
Sectoral Index:
-This week broader market outperformed frontliners led by Nifty midcap & smallcap which rose 2-3% compared to Nifty which remained flat. On sectoral indices, Nifty pharma, IT, FMCG & metal index rose 3-8% while Banking & Financials, realty, auto remained week owing to the profit booking in stocks.
- Global market traded mix but US market continued its rally to touch record highs backed by the heavyweights. The rally in the European and other Asian markets which has been witnessed early in the week seems to be normalized with the further corrections due to the trade war fears and the US presidents statement over getting out from WTO on fair play constraints.
- Crude oil also inched higher little bit during the week but expected to remain near $75 per barrel going ahead. Along with the trade war & crude oil prices, several macroeconomic data from the US will be a key event to watch in the near term.
Movers & Shakers
Shares of Non-banking finance company Sundaram Finance surged over 15% this week after reporting a net profit of Rs.140.72 crore which represents a 26% YoY increase in its latest quarter ended June 30, 2018, as against the net profit of Rs.111.74 crore in the past previous year. During the quarter Disbursements have stood at Rs.4062 crore as against Rs.3,420 in Q1FY17 representing a growth of 19% YoY.
Shares of InterGlobe aviation corrected over 10% this week, on the back of rising crude oil prices. According to the Reuters report, oil prices inched up on Thursday extending solid gains from the on a fall in U.S. crude inventories and expected disruptions to supply from Iran and Venezuela
Key Market Drivers
As per the Reuters poll, India likely to grow at 7.6% during the April-June quarter, propelled in part by an improvement in manufacturing and exports. The median consensus in a poll of 50 economists put annual economic growth just a touch lower than the near two-year high of 7.7% in the January-March quarter. Forecasts for the $2.59 trillion economy ranged between 7.0 - 8.0%. The poll results suggest strong domestic demand, primarily driven by manufacturing activity that remained solid despite elevated oil prices and a weakening Indian rupee.
On Monday, The Allahabad High Court has refused to grant interim relief to power sector defaulters who had appealed for a stay on the Reserve Bank of India's (RBI's) circular on being dragged to the National Company Law Tribunal (NCLT). According to experts, this could hurt the banking sector. Around 60 companies, including power firms, have found to be loan defaulters and are expected to be taken to the NCLT by lenders post 180-day grace period granted by the Reserve Bank of India's February 12 circular.
Event Watch
Indias Nikkei Markit Manufacturing PMI & Nikkei Services PMI for Aug. data will be presented on 3rd & 5th Sept. 2018.
Indias Monthly Auto Sales Data will be presented on 1st Sept. 2018.
Global:- US ADP Non-farm employment change, ISM Non-Manufacturing PMI, Non-farm Payrolls, Unemployment rate, Markit Composite PMI & Services PMI data will be presented next week.
Stocks To Watch
Cadila Healthcare Ltd. is on the upside while HCC Ltd. is on the downside.