Nifty Above 10,500 As IT & Metals Shine
Apr 20, 2018 | 18:12 PM IST
Apr 20, 2018 | 18:12 PM IST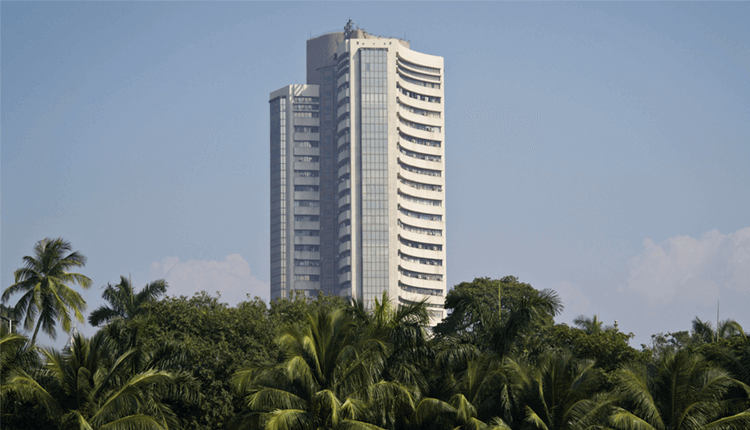 Our Analysis
Better than expected WPI inflation data, Corporate earnings especially IT giant TCS & higher metal commodity prices helped Indian market to rally for 9th successive days before banking stocks break the rally. Stocks of metal & aluminium rallied due to positive global cues & expected to rally further before earnings while IT stocks will be in focus as IT giant TCS gave a strong earnings kick. The market will remain volatile as investors will wait for more corporate earnings but sector like Metal & Steel, IT, Auto and Realty will continue to see strong buying. Also, banking stocks will be in focus as more banks will present Q4 earnings.
This Weeks Market Highlights:
Benchmark Indices:
1. The benchmark indices continued to rally for the 8th successive day.
2. Sensex rose over 100 points & Nifty closed above 10,500 levels.
3. HDFC group, FMCG, Pharma & realty led the rally.
4. On Tuesday, the market posted highest winning rally over 3 years, as Nifty inched towards 10,550 levels.
5. On Wednesday, Equity market snapped 9 days winning streak due to selling pressure in banks but Nifty able hold 10,500 levels.
6. On Thursday, equity indices closed higher as Sensex rose nearly 100 points while above 10,550 levels, backed by Metal, IT & FMCG stocks.
7. On Friday, the market traded mildly lower due to weakness in global stocks.
Sectoral Index:
- This week broader market continued to outperform frontliners & if earnings continue to be on the better side then more buying will be seen as good stocks are available at discounted price.
- Nifty IT, Metal & FMCG index rallied further this week, backed by global positive cues, while higher Brent crude oil prices hurt OMCs.
Movers & Shakers
Shares of metal giant Hindalco rose over 10% this week as aluminium prices surged to highest in almost 7 years on Thursday. LME aluminium climbed as far as $2,664.50 a tonne, highest since August 2011. Also, the US sanctions against Russian aluminium producer Rusal will provide more opportunities for the company. The current upswing in LME integrated aluminium price is likely to benefit integrated players like Hindalco.
Shares of Oil retailer & marketing company BPCL tumbled over 10% this week as Brent Crude Oil prices surged to ~$74/bbl as OPEC, Russia and other producers continue its production cut stance in 2018. Reuters reported on Wednesday that top oil exporter Saudi Arabia would be happy to see crude rise to USD 80 or even USD 100 a barrel, which was seen as a sign that Riyadh will seek no changes to an OPEC supply-cutting deal that was introduced in 2017 to boost prices.
Key Market Drivers
Indias annual wholesale price index (WPI)-based inflation slightly eased in March, helped by a fall in food prices, government data showed on Monday. Annual wholesale price inflation last month eased to 2.47% from a year earlier, a shade lower than a provisional 2.48% rise in February. Wholesale food prices in March fell 0.07% year-on-year, compared with a 0.07% rise a month earlier, data showed.
Indias monsoon rains, that water half of the countrys cultivated land, are expected to be normal for the third straight year. India will receive 97% of the long-period average rainfall this year, according to the Indian Meteorological Department. We feel that India is going to experience a third successive normal monsoon, KJ Ramesh, director general of meteorology at the IMD said in a media conference. There is a very less probability of deficit monsoon..
Event Watch
Indias Forex Reserves (USD) will be presented on April 27th, 2018. International reserves are used to settle the balance of payments deficit between countries.
Q4FY18- HDFC Bank, Wipro, Axis Bank, Yes Bank, Biocon, IDFC Bank, Bharat Financial, ICICI Prudential, M&M Financial, RBL bank, Tata Elxsi.
Global:- ECB Interest Decision will be on April 26th, 2018. US GDP (QoQ) will be presented on April 27th, 2018.
Stocks To Watch
TCS Ltd. is on the upside while Eveready Industries is on the downside.