New Cabinet And Expected Reforms, The Equation For Next Bull Run
May 31, 2019 | 16:47 PM IST
May 31, 2019 | 16:47 PM IST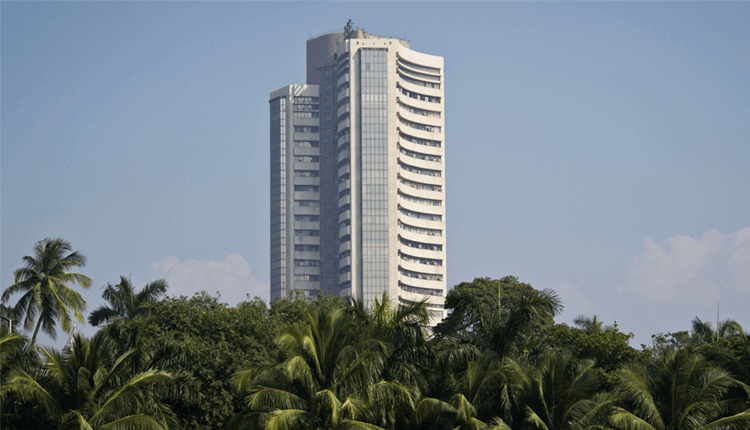 Our Analysis
On the monthly expiry week, the indices were seen exhausted trading in the range of 100 points. However, if we put the may series altogether it was a roller coaster ride. In the first half was driven by profit bookings and post that prior to the exit polls, fresh buying took markets to new highs. The market witnessed a spectacular sprint of the decade during this phase, moreover, saffron partys win cherished the sentiments of investors. The win-win situation of investor and BJP led benchmarks to conclude the series tad above 11,900. Further, a decline in Brent crude prices by more than 5.5 percent played a role of cherry on cream.
Now, the euphoria around the election results settled down and BJP led NDA government have distributed the cabinet portfolio (refer below for detailed cabinet portfolio), its showtime now. Though NDAs optimistic first 100-day plan is boosting the various sectors in the economy, the government need to address some key issues on priority. Indias consumption and the financial sector is still wheezing through the liquidity crunch. Capital infusion in PSU banks through divestment from the public company & dividend from the RBI can bring the situation more on the softer side. Around all these things, RBIs monetary policy is yet another thing which can elevate the market sentiments if the rate cuts come up. Moreover, the simplification of GST in 2 slabs, a revamp of the corporate tax rate, tax exemption up to 5 lakh for a middle class, improvement of manufacturing and revitalize of make in India for the job creation, etc. are the major reforms that are expected to play the game ahead.
Looking at the current market situation, its quite visible that in the near term (2-3 years ) alpha would be created in mid and small cap space. The gap between valuations of the mid and small cap indices against the large cap is huge. According to our analysis, this performance gap counts around 26-27%. In FY18-19, small and mid-cap indices have underperformed and offered negative returns of 16-18 percent. However, during the same period nifty offered 11-12% positive returns. Moreover, Nifty Midcaps forward P/E (14.8x) is at a 19% discount as against Nifty (Large-cap) forward P/E (18.3x). Considering this gap we see a spike off in the mid cap and small cap space soon. So, its the time to pick the stories which are unfolding right now with the governments focus.
In the near term, the market is expected to dance on the tunes of macro data. GDP and the infrastructure output, monthly auto sale figures, RBI monetary policy and the progress in monsoon will remain the key events. Technically, benchmark indices are creating a strong foundation for the next leg of the rally, and therefore may correct in the shorter run to factor the recent higher pumpings.
Modi 2.0 New Cabinet Portfolio:
| Name | Cabinet Portfolio |
| --- | --- |
| Narendra Modi | Prime Minister, Ministry of Personnel, Public Grievances and Pensions. Department of Atomic Energy; Department of Space |
| Rajnath Singh | Minister of Defence |
| Amit Shah | Minister of Home Affairs. |
| Nitin Gadkari | Minister of Road Transport and Highways; and Minister of Micro, Small and Medium Enterprises. |
| DV Sadananda Gowda | Minister of Chemicals and Fertilizers. |
| Nirmala Sitharaman | Minister of Finance; and Minister of Corporate Affairs. |
| Ramvilas Paswan | Minister of Consumer Affairs, Food and Public Distribution. |
| Narendra Singh Tomar | Minister of Agriculture and Farmers Welfare; Minister of Rural Development; and Minister of Panchayati Raj. |
| Ravi Shankar Prasad | Minister of Law and Justice; Minister of Communications; and Minister of Electronics and Information Technology. |
| Harsimrat Kaur Badal | Minister of Food Processing Industries. |
| Thaawar Chand Gehlot | Minister of Social Justice and Empowerment. |
| Dr. Subrahmanyam Jaishankar | Minister of External Affairs. |
| Ramesh Pokhriyal 'Nishank' | Minister of Human Resource Development. |
| Arjun Munda | Minister of Tribal Affairs. |
| Smriti Irani | Minister of Women and Child Development; and Minister of Textiles. |
| Dr. Harsh Vardhan | Minister of Health and Family Welfare;Minister of Science and Technology; and Minister of Earth Sciences. |
| Prakash Javadekar | Minister of Environment, Forest and Climate Change; and Minister of Information and Broadcasting. |
| Piyush Goyal | Minister of Railways; and Minister of Commerce and Industry. |
| Dharmendra Pradhan | Minister of Petroleum and Natural Gas; and Minister of Steel. |
| Mukhtar Abbas Naqvi | Minister of Minority Affairs. |
| Pralhad Joshi | Minister of Parliamentary Affairs; Minister of Coal; and Minister of Mines. |
| Dr. Mahendra Nath Pandey | Minister of Skill Development and Entrepreneurship. |
| Arvind Ganpat Sawant | Minister of Heavy Industries and Public Enterprise |
| Giriraj Singh | Minister of Animal Husbandry, Dairying and Fisheries |
| Gajendra Singh Shekhawat | Minister of Jal Shakti |
This Weeks Market Highlights:
Benchmark Indices:
1) On Monday, The Indian benchmark indices extended its gains closing at the day's high, boosted by the buying in infra and financial stocks, as cheer over Prime Minister Narendra Modi's return for a second term in office continued to buoy investor sentiment. the Sensex was up 248.57 points at 39683.29, while the Nifty was up 80.70 points at 11924.80.
2) On Tuesday, The benchmark indices after a dip in second-half had recovered smartly from the levels of 11865-11870, Once again the Banking stocks and namely Reliance & INFY saved the day. The Sensex was up 66.44 points at 39,749.73, while Nifty was up 16.40 points at 11,941.20.
3) On Wednesday,The Indian share market in the absence of any key positive triggers domestically and ongoing global uncertainty, especially with respect to US-China trade relations closed on the negative note. The selling was visible in Banks, Metal, Auto & Infra which kept the market lower. The Sensex was down 247.68 points at 39,502.05, while Nifty was down 67.70 points at 11,861.10.
4) On Thursday, The Indian share market closed strong on the monthly expiry day. The heavy-weight HDFC Twins, TCS, RIL & ICICIBK kept the indices sky-high. In closing, the Sensex was at 39,831.97, while Nifty was up 84.80 points at 11,945.90. The broader market was in-line as compared to benchmark with Mid-cap closing at the gain of 0.79 percent, & Small-cap at 0.38 percent higher.
5) On Friday, The Indian share market started the June series on the positive note.
Broader Index & Global Market:
- Globally, the market was worried over the concern of the US-china trade war going nowhere, The markets remained under pressure. The Nasdaq & the S&P 500 index were hovering over the 200DMA.
- In the broader market, The Mid & Small Cap were cherishing the Modi win and buying was seen in the broader space and its likely to continue considering the valuation and policy reforms that will take place going forward. Sector likely to remain focus will be PSU bank, Infra, reality, chemical & cement..
Movers & Shakers
Shares of PNC INFRA surged nearly 10 percent after PNC Infratech has reported a 25 percent jump in standalone net profit at Rs 139.93 crore for the quarter ended March, helped by higher income. The company had posted a net profit of Rs 111.52 crore during the same quarter a year ago, During January-March 2019,total income rose to Rs 1,087.96 crore from Rs 765.52 crore in the year-ago quarter.
Shares of Manpasand Beverages dropped more than 50 percent in a week after the company's Managing Director Abhishek Singh, his brother Harshvardhan Singh and the Chief Financial Officer Paresh Thakkar, who was arrested following a raid by the CGST Commissionerate, have been denied bail.
Key Market Drivers
Crude steel production stood at 8.662 MT in April 2019, up by 0.1 percent vs April 2018.
10-year bond yield at over 1-year low at 7.16 percent
China regulator warns against yuan shorting
With favorable property prices, cuts in under-construction housing GST rates and an expectation of lower interest rates, Indian homebuyers are gradually returning to real estate market as the inventory months have dropped to 30 months in Q1CY19 from 50 months earlier
According to media sources, RBI is likely to relax the voting threshold for corporate debt restructuring to 90% from 100% earlier. This could be marginally positive for lenders as it will enable faster resolution of stress assets.
RBI extends timings for Real Time Gross Settlement (RTGS) from 4:30 pm to 6 pm.
Arun Jately optioned out from the cabinet.
RBI set up a task force on secondary market development in corporate loans.
The US had removed India from its currency monitoring list.
Event Watch
International:
China Caixin PMI Mfg
China Caixin PMI Services
China Foreign Reserves
Domestic:
Nikkiei India PMI Mfg
Nikkei India PMI Services
India GDP YoY
India GVA YoY
India Fiscal Deficit
RBI Moetary policy
INR Price
Stocks To Watch
MARICO & HDFCLIFE On Upside while ZEEL & RELIANCE on Downside.