Markets To Fly High With Earnings, But Profit Bookings May Turn The Game
Apr 19, 2019 | 12:13 PM IST
Apr 19, 2019 | 12:13 PM IST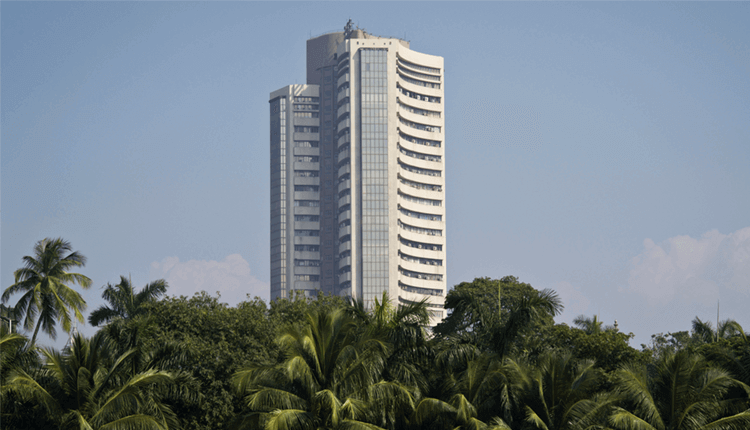 Our Analysis
The Indian share market started this week optimistically, latest readings on industrial output and retail inflation helped reiterate investor expectations for further policy easing by the RBI this year. The Positive start of the earnings season by IT major TCS also helped underpin investor sentiment. Moreover, the India Meteorological Department (IMD) forecast normal southwest monsoon, Which Fueled the heavyweight to show their strength owing to which Nifty breached the record high and resumed its rally. However, on the last trading session of the three day week, The D-street were celebrating with high fives, Nifty touched the milestone of 11,850. But the media reports came in that North Korea has test-fired a new 'tactical guided weapon' , this sent the chill down in market participant and panic was seen in the markets due to which market slipped off the day's high and entered into the negative terrain for the day. The cautiousness was also seen as INDIA VIX is trading at the record high as well as there is a long weekend before the trading resumes.
Going Ahead, Market will first react to Reliance and HDFC Banks numbers next week. After a period of significant Surge, ahead of the general elections, the market is likely to take a pause in some kind of an interim profit booking. We advise investors to continue to focus on fundamentally sound stocks and buying on dips, Which would be the preferred strategy as long as the market does not have any fresh crisis to deal with the global or domestic front.
Earning Update:-
RELIANCE INDUSTRIES:- Reliance Industries Ltd (RIL) reported a 9.79% increase in its quarterly profit, beating estimates, backed by strong show by retail and telecom divisions. Retail sales (19 percent of overall) grew by 51.6 percent YoY primarily on the account of stores additions. A key highlight of the result has been margin improvement in the retail business to 4.7 percent in Q4 (vs. 3 percent in FY18) on account of operating leverage, Jio witnessed a 7 percent QoQ growth in its net revenue to Rs 11,106 crore. The driver of the growth was the net addition of 26.6 million subscribers during the quarter. With that, Jios subscriber base has reached to 306.7 million. Traditional businesses, The refining (46 percent of overall), had seen a weak set of numbers that reflect global trends. The segment posted a drop in revenues sequentially due to a planned shutdown. Further, weak product cracks adversely impacted GRMs.
Reliances revenue grew by 17.9% YoY Rs1,41,634cr. EBITDA came in at Rs 20,832cr, up 12.8% YoY. EBITDA margin contracted by 67bps YoY to 14.71%. Adjusted PAT came at Rs 10,362cr, up 9.8% YoY. EBITDA and Adjusted PAT came above estimates of Rs 19,757cr and Rs9,796cr respectively.
Jio continues to be the core focus for expansion and is expected to drive the revenue growth in the coming quarters. We believe Jio would continue its stellar run, going forward, on the back of its strategy of deeper and wider market penetration that would continue to disrupt the entire value chain. The company is also making further inroads through various strategic tie-ups and partnerships (Disney, DEN, and Hathaway) and roll-out of new services (JioGigaFiber) in 1,600 cities.
Further the growing contribution of Reliance Retail and Jio at the EBITDA level as transformational. At present both these segments contribute around 25 percent of EBITDA, which was 13 percent a year back and hardly 2 percent in 2015.
This Weeks Market Highlights:
Benchmark Indices:
1) On Monday, Indian Benchmark indices ended Higher, the Sensex was up 138.73 points at 38905.84, while Nifty was up 46.90 points at 11,690.40.
2) Among sector compiled by NSE ended higher, led by the Nifty Metal Indexs 2.4 percent gain. While, the Nifty Media Index was the top sectoral loser, down 0.5 percent.
3) On Tuesday, The Indices closed strong, with Nifty finished slightly below 10,800. The Sensex grew by 369.80 points at 39275.64, while Nifty grew by 96.80 points at 11787.20.
4) The strength was seen from the Nifty bank Sector Which was up 1.42 percent, Other than that, Infra & Auto has seen a healthy buying in todays market, Flipside, Reality & IT has loosened up some share price and closed in the red.
5) On Thursday, The Indices after hitting the record high was trading under pressure and closed with last hour of sell-off, The Bank Nifty was weak with Infra, metal, FMCG, and Auto had also given a supporting hand, The Energy sector was the one which closed in green as Reliance Industries was strong throughout the session.
6) the Sensex was down 135.36 points at 39140.28, while Nifty was down 34.40 points at 11752.80.
Broader Index & Global Market:
- Globally, The US First quarter earning got off to a strong start, However, the earning have not able to provide any direction to the indices, According to the economic news report, the US trade deficit fell to its lowest since June 2018, mainly due to the trade shortfall with China.
- In the broader market, The weakness continuous in Mid - Small cap space, The broader market underperformed as compared to the benchmark indices, Going ahead in the next phase of the rally we can expect the broader market to outshine, In valuation front the MId-Small Cap is available at a much more discounted rate, Once the uncertainty of election is over we can witness some value creation in this space.
Movers & Shakers
Shares of Deepak Fertilisers & Petrochemicals Corporation surged nearly 15 percent after the company announced the commercial production of the nitric acid complex at Dahej, Gujarat.
Shares of Jet Airways. dropped more than 36 percent in a week after Indias oldest private airline decided to temporarily suspend all flights from Wednesday night as cash ran out and banks refused to give more money.
Key Market Drivers
As per media reports, the government is considering a proposal to allow gas-based power plants to sell electricity in the spot market through power exchanges under a subsidy scheme. The scheme is aimed at providing relief to gas-based power plants in distress due to lack of gas supply
Index of industrial production (IIP) rose 0.1%, Has been slowest since a 0.3% contraction in July 2017.
Indias retail inflation saw a marginal rise of 2.86% in March on account of increase in prices of food articles and fuel.
The inflation based on the Consumer Price Index (CPI) was 2.57% in February this year.
RBI net buyer of dollars for the third month in a row snaps up $825 mn in Feb
March WPI inflation stood at 3.18% against 2.93% in February.
India's exports up by 11 percent to USD 32.55 billion in March.
India's trade balance was reported -10.89
Event Watch
International:
Nikkei Japan PMI Mfg
BOJ Policy Balance Rate
US GDP Annualized QoQ
Japan Industrial Prod YoY
Domestic:
Q4FY2018-19 Results
General Election.
INR movement
Crude Movement
Stocks To Watch
HINDPETRO, TECHM, IGL On Upside while IBULHSGFIN,ZEEL on Downside.