Markets Ready To Bid A Happy New Year To Investors
Dec 28, 2018 | 12:12 PM IST
Dec 28, 2018 | 12:12 PM IST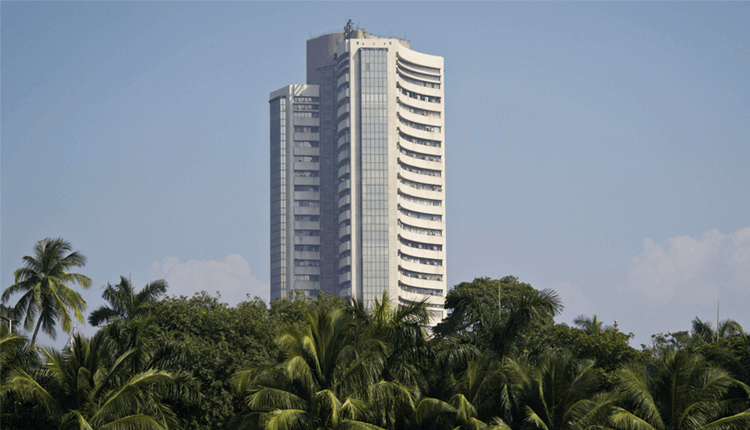 Our Analysis
This week market witnessed a strong buying from lower levels, The buying was visible much more in heavyweight including some specific stock from the broader market, Once again the focus was on banks, NBFC as the government is infusing Rs 28,615 Cr in 7 PSBs.
The market has not much reacted on the global clues, Considering we have to focus much more on the domestic trigger in the coming week which will drive the market, Crude & rupee will be closely watched. The market has made strong support indicating a range bound action for a while & we can also evidence VIX volatility index can decline further.
This Weeks Market Highlights:
Benchmark Indices:
1) Indian benchmark indices extended losses for the third straight day on Monday, taking cues from global markets as political uncertainties in the US and dim outlook of global economic growth dampened investor sentiment, Nifty closed at 10663.50.
2) Sixteen of 19 sector gauges compiled by BSE ended lower led by the S&P BSE Realty Index's 2.3 percent decline. On the flipside, S&P BSE Information Technology Index was the top gainer, up 0.5 percent.
3) On Wednesday, Indian benchmark indices made a roaring comeback from days low and ended the market with a bullish note, Nifty was up 66.40 points at 10729.90
4) Among sector indices, telecom gained most at 1.7% followed by finance, capital goods, bank, and industrials, which rose 0.6% to 0.9%. IT, realty, FMCG, healthcare, and power fell.
5) On Thursday Indian benchmark indices rose for the 2nd day in a row, following the positive trends in Asian stocks after there was the biggest rally in US stocks since 2009.
6) while the Nifty was higher by 49.90 points or 0.47% at 10779.80. Among the sector indices IT, energy, FMCG and media advanced over 1%, While auto, metal, bank, reality, and pharma declined.
70 Indian benchmark indices advanced on Friday, extending gains for the third day, led by banking stocks.
Broader Index & Global Market:
- Globally In the US after a steep fall, there was a sharp recovery post-Christmas despite the concern about rising interest rates, Donald Trumps attacks on the Federal Reserve for raising those rates, a government shutdown and the continuing trade tensions between the US and China.
Chinese shares marked their lowest close dragged down by Sinopec, The state-owned oil giant had suspended two top executives at its trading arm. while Japans Nikkei pulled out of bear market territory it had entered on Tuesday, jumped well over 3%.
- This week broader market Nifty midcap & smallcap index has traded mixed, Specific stock has witnessed the buying.
Movers & Shakers
Shares of REC jumped more than 8 percent in a week as The entire shareholding of REC Transmission Projects Company Limited (RECTPCL), a wholly owned subsidiary of REC Limited in Jawaharpur Firozabad Transmission Limited, containing of 50,000 equity shares, have been transferred along with all its assets and liabilities to Power Grid Corporation of India Limited, Power Grid was the successful bidder selected through tariff based competitive bidding process for evacuation of power from 2x660 MW Jawaharpur Thermal Power Project and construction of 400 kV substation at Firozabad along with associated transmission lines. Along with it, the board of directors of Power Finance Corporation has approved the strategic sale of government's stake in Rural Electrification Corporation to the state-owned financial institution.
Shares of Indian Oil Corp. Ltd plunged nearly 4 percent as the Land availability may turn out to be the biggest hurdle in an ambitious plan by state-run oil marketing companies (OMCs) to open close to 80,000 petrol pumps in the next three years, according to company officials. Of the proposed number, Indian Oil Corp. Ltd plans to open 37,971 retail outlets, A low strike rate is because getting permissions for land approval is the biggest impediment in setting up a petrol pump. More often than not, the land is not approved and even if it is, in many cases, it goes into litigations
Key Market Drivers
Government mulls additional Rs 7,400 crore soft loan to sugar mills.
K Subramanian has taken charge as a chief economic advisor.
The GST Council met on Saturday and announced a cut in tax rates for 22 goods and services. Seven goods have been taken out of the highest tax bracket of 28 percent. These include monitors and television screens up to 32 inches, re-treaded tyres, power banks of lithium-ion batteries. The Council chose not to lower rates on specific high-revenue items in the 28 percent bracket. Cement, which brings the government Rs 13,000 crore, in revenue, has been left at the peak rate. The tax rate on 13 auto part items, that fetch around Rs 20,000 crore in revenue annually, has also been left unchanged at 28 percent.
President Donald Trump has discussed firing Federal Reserve Chairman Jerome Powell as well as the impact of a partial U.S. government shutdown.US President Donald Trumps budget director and chief of staff on Sunday said the partial US government shutdown could continue into January when the new Congress convenes and Democrats take over the House of Representatives.
Foreign investors have told GIFT authorities that they would be interested to invest in funds pooled in IFSC as long as they are not required to have a permanent account number (PAN) issued by the income tax department.
Executives from housing finance companies and non banking finance companies are having a meeting with Prime Minister Narendra Modi on Wednesday to seek easier norms regulating the sector as they battling a fund crunch & to overcome a slowdown in growth after the IL&FS defaults.
The Reserve Bank of India has formed an expert committee under former governor Bimal Jalan to decide the level of reserves that the RBI should hold.
The Commerce Ministry has taken a side of hiking import duty on aluminium to support domestic manufacturers, the basic customs duty on aluminium scrap and primary aluminium is 2.5 % & 7.5 %, respectively. Total production of aluminum in India is about four million tonnes and consumption is about 3.6 million tonnes. During the first quarter of the current fiscal, imports of aluminum scrap increased to 36,000 tonnes from 16,000 tonnes that were the problem arises for domestic players as there is an increase in import.
India is aiming to receive USD 100B in foreign direct investments in the next two years and special industrial clusters are being created for countries like Japan, South Korea, China and Russia where their companies can invest and operate, According to the statement of Union Minister Suresh Prabhu.
The government would fill Rs 28,615 crore by end-December in seven state-run banks to help them meet the regulatory norms on maintaining adequate capital buffers.
Event Watch
India Federal Fiscal Deficit
India Foreign Debt (USD)
India Infrastructure Output YoY
India Nikkei Services Purchasing Managers Index (PMI)
India Bank Loan Growth
India Deposit Growth
India FX Reserves (USD)
Stocks To Watch
KNR Construction & BEML is on the upside while SRF is on the downside.