Market Tanked Ahead of the Budget
Jan 29, 2021 | 19:50 PM IST
Jan 29, 2021 | 19:50 PM IST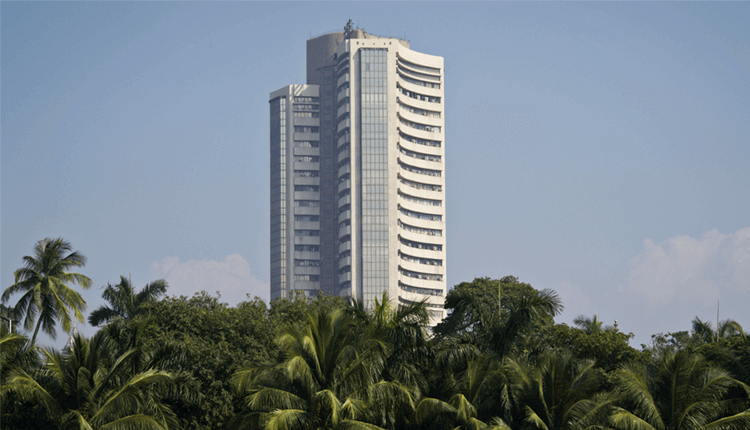 Our Analysis
Budget 2021 might take forward the relief announced with the Atma Nirbhar package with the basic tax exemption limit for an individual being raised to INR 5 lakh from the current INR 2.5 lakh. This will provide more disposable income to people, and increase their spending capacity, which would augur well for the economy. Budget time again. As usual, there are a lot of expectations that the street expects the government to take care of. We expect the upcoming Budget to priorities growth oriented measures with the commitment to warrant that the momentum of recovery seen in the economy recently remains sustainable. The emphasis of the Budget is likely to be on the revitalization of durable consumption impulses at the current juncture as the supply side measures have already been implemented.
On the global front, European stocks and US stock futures fell on Friday and the safe-haven dollar looked set for a weekly gain as a Wall Street battle between hedge funds and retail investors and a row in Europe over COVID-19 vaccine supply cooled risk appetite. Wall Street has been gripped by a coordinated assault on hedge-fund short positions by small traders organizing over online forums such as Reddit. lost some of their firepower overnight when brokers cut off leverage and restricted trading in some of the hottest names such as GameStop (NYSE:GME) GME.N and BlackBerry BB.N . boss of popular online broker Robinhood said the curbs were deployed to protect the brokerage and its customers and that some restrictions will lift on Friday. surge in volatility comes just as COVID-19 vaccine rollouts have run into a bit of trouble and as global economic data starts to look less rosy.
This Weeks Market Highlights:
Benchmark Indices:
1) On Monday, Sensex settled the session at 48,348 levels, down 531 points or 1.09 per cent. Nifty, meanwhile, gave up the 14,250-mark and closed at 14,239 levels, down 133 points or 0.93 per cent.
2) On Tuesday, the market observed a holiday today.
3) On Wednesday, Sensex plunged 938 points to 47,410 while Nifty slipped below the 14,000 mark to end at 13,968, down 271 points.
4) On Thursday, Sensex tumbled 891 points in the intra-day deals today but managed to settle 535.6 points, or 1.13 per cent, down at 46,874.36 levels. Nifty closed above the 13,800-mark at 13,817.5 level, down 150 points or 1.07 per cent. The index hit an intra-day low of 13,713.
5) On Friday, Sensex swung 1,260 points in the intra-day trade and hit an intra-day high and low of 47,424 and 46,160. The index eventually settled 588 points, or 1.26 per cent, lower at 46,286 levels. Nifty index closed at 13,635 levels, down 183 points or 1.32 per cent. The index hit an intra-day low of 13,597.

Broader Index & Global Market:
- Amidst a plethora of market expectations around the budget FY22, key areas where the central government is highly anticipated to put its more attention to are, 1) establishment of a bad bank to clean up bank balance sheets, 2) presenting finer contours of the PLI scheme for boosting manufacturing for the 10 sectors announced earlier and r sources likely to be made available 3) offering sops to reinvigorate household consumption demand via tax incentives for spending and higher deductions on housing loans coupled with the 4) introduction of a COVID cess that is expected to be levied on high-income individuals. Markets have already priced in the deviation from the target in FY21, expect gradual normalization in FY22, & are keeping a close eye on measures that are likely to be announced by govt. authorities to sustain the nascent recovery momentum.
- Shares wiped out their gains in Europe for the year early on Thursday, soured by a sell-off on Wall Street, no end in sight to pandemic lockdowns and a squeeze in short positions. The pan-European STOXX benchmark was down 1.8% at 395.77 points, its lowest since December. London, Paris and Frankfurt all fell. Asian shares slid on Thursday while the safe-haven dollar rallied as Wall Streets sell-off and delays in coronavirus vaccines provided an excuse to book profits on recent gains.
Movers & Shakers
Shares of Rane (Madras) rallied 14 per cent after a solid performance in the December quarter. The firm reported a consolidated net profit of Rs 5.50 crore in the December quarter on the back of strong revenue growth against a loss of Rs 7.20 crore in the same period last year.
Shares of United Spirits slipped 7 per cent to Rs 597 on the BSE in Thursday's intra-day trade following its December quarter numbers announcement. Despite a rebound in performance, the management remains cautiously optimistic due to continued uncertainty in the medium term.
Key Market Drivers
Coronavirus vaccine
Budget
Q3FY21
Europe Lockdown
Event Watch
International:
Coronavirus vaccine
Japan unemployment rate
China, USA PMI
UK monetary policy
Domestic:
Coronavirus- vaccine
Q3FY21
India Budget
India monetary policy
Stocks To Watch
Bajaj Finance Ltd On Upside while, Maruti Suzuki Ltd on Downside.