Market Regained After Hitting Fresh Low Of 2018
Mar 09, 2018 | 16:51 PM IST
Mar 09, 2018 | 16:51 PM IST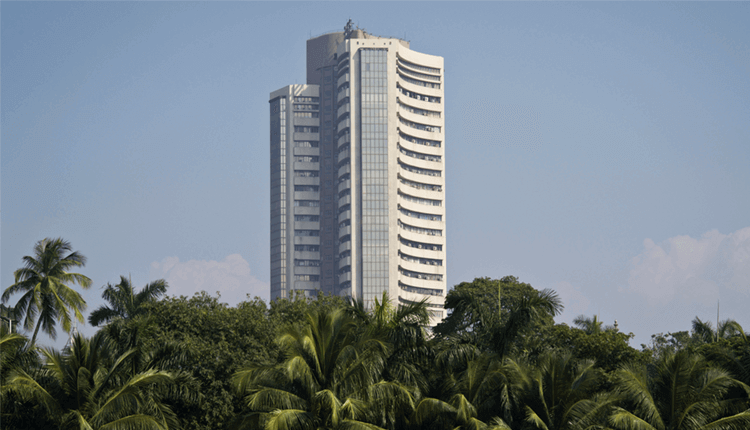 Market This Week
The benchmark indices started the week on a negative note despite BJPs landslide win in Tripura as Sensex fell over 300 Points while Nifty dipped below 10,400, weighed by weak Asian cues and import tariffs on steel & aluminium in the US. On Tuesday market started sharply higher, aided by positive global cues & short covering but fail to sustain as Sensex lost over 400 points & Nifty ended below 10,250 levels to hit fresh 2018 low, amid brutal sell-off in banking, metal stocks while Nifty midcap cracked over 1%. On Wednesday, Equity market extended losses for the 6th consecutive session as Sensex dipped over 300 points & Nifty tested 10,150 to hit fresh 2018 low, amid selling pressure in PSU banks & metal stocks. On Thursday Equity indices surged over 400 points while Nifty traded back above 10,200 to end 6-days losing streak, backed by short covering in banking & financial stocks. On the last trading day of the week, the market started on a positive note as Sensex gained over 100 points while Nifty inches towards 10,300, tracked a positive lead from global peers.
This week again broader market underperform benchmark indices as Nifty midcap and smallcap continued to correct due to selling pressure led by PSU banks, Financials, Metal, Private banks' stocks. Banking stocks remained under pressure due to more news related to Nirav Modi-Mehul Choksi fraud transaction in PNB & other banks. Global market also remained under pressure as US President Donald Trump imposed a tariff on steel & metal companies & said ready for tariff war.
Movers & Shakers
The share of Rain Industries Ltd. added over 12-15% as the company continues to witness benefits of elevated product pricing scenario for the carbon products. While raw material prices have also surged, management is hopeful of maintaining the margins for Carbon sub-segment in the near term. Last month company presented strong Q3FY17-18 results as net profit grew over 250%.
A day after senior BJP leader Subramanian Swamy's remark on Gautam Adani's alleged PSU bank debt, shares of Adani Group companies tumbled over 10-20% on the domestic bourses throughout the week. BJP MP Swamy on Tuesday dropped a bombshell on industrialist Gautam Adani, calling him the "biggest NPA trapeze artiste in PSUs". Though the management has given clarification on allegations stock price continued to tumble.
Key Market Drivers
The BJP expanded its foothold in the northeast with its victory in Tripura polls and improved performance in Meghalaya and Nagaland elections. The results are expected to help the BJP keep up its electoral momentum for the crucial electoral battle in Karnataka in about two months.
The US President, on Friday, said that he would impose a 25 percent import tariff on steel and 10 percent on aluminium to protect US producers, a move that could trigger a trade war with China and Europe. An executive order in this regard would be signed this week, Trump said after a meeting with executives of steel and aluminium companies.
India has made a pitch to rating agency Fitch for a sovereign upgrade, pointing to structural reforms and sound macroeconomic indicators. The New York City-headquartered agency had last upgraded India's sovereign rating from BB+ to BBB- with a stable outlook on August 1, 2006.
The government sought Parliament's nod for additional cash spending of Rs.85,315.30 crore in the current fiscal, of which 70 percent is earmarked to compensate states for revenue loss on account of GST roll out. Approval of Parliament is sought to authorise the gross additional expenditure of over Rs.9.06 lakh crore, part of which would be matched by savings by various ministries, the document said.
Event Watch
GST Council Meet will be on 10th March 2018.
Indias IIP data (Index of Industrial Production) & CPI data (Consumer Price Index) will be presented on 12th March 2018, while WPI data (Wholesale Price Index) will be presented on 14th March 2018 as this is an indicator of where Inflation is moving.
Stocks To Watch
Ashok Leyland Ltd. is on the upside while Karnataka Bank is on the downside.