Market Poised on Covid 2.0 Lockdown
Apr 09, 2021 | 16:40 PM IST
Apr 09, 2021 | 16:40 PM IST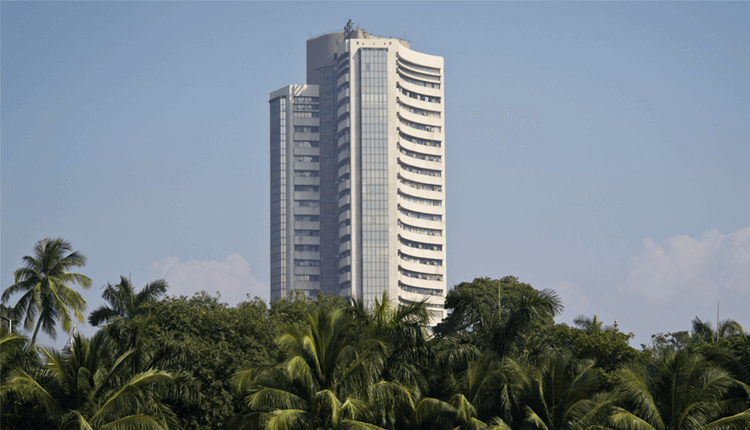 Our Analysis
Market looks much more stable this time amid rising new Covid cases exponentially. Given the rise in the spread of the coronavirus (Covid-19) infection and imposition of fresh localised lockdowns, the Reserve Bank of Indias (RBIs) monetary policy committee (MPC) on Wednesday decided to leave the key repo-rate unchanged at 4 per cent. It also maintained the policy stance as accommodative to keep the liquidity taps running in the economy.
On the global front, Asian share markets lagged as US stock futures nudged to another record high after the Federal Reserve underlined its commitment to keeping policy super loose even as the economy enjoys a rapid recovery. U.S. equity-index futures struggled for direction on Friday as investors weighed prospects for economic growth against lingering inflation concerns. Treasury yields rose and the dollar gained. S&P 500 futures fluctuated, while contracts on the Nasdaq 100 edged lower as factory-price data from China spurred new concerns over global inflation despite Federal Reserve Chair Jerome Powells promise of a U.S. recovery without surging prices. American producer-price data later Friday may provide further clues on the outlook.
This Weeks Market Highlights:
Benchmark Indices:
1) On Monday, Sensex dropped 1,449 points in the intra-day deals to hit a low of 48,581. However, a sharp rally in the IT stocks ahead of the March quarter results gave investors some solace and the index ended 870.5 points, or 1.74 per cent, down at 49,159 levels. Nifty50 index recovered 179 points from the day's low level of 14,459, and settled at 14,638 levels, down 229 points or 1.5 per cent.
2) On Tuesday, Sensex index settled at 49,201 levels, up 42 points, or 0.09 per cent, and the Nifty closed at 14,683 levels, up 46 points or 0.3 per cent. In the intra-day deals, the indices had hit a low of 48,936 and 14,574, respectively.
3) On Wednesday, Sensex index gained 460 points, or 0.9 per cent, to end at 49,662 levels while the Nifty index closed at 14,819 levels, up 135 points.
4) On Thursday, Sensex and the Nifty closed at 49,746 and 14,874 levels, up 84 points and 55 points, respectively.
5) On Friday, Sensex ended the day at 49,591 level, down 155 points. Nifty50 settled at 14,835 levels, down 39 points.
Broader Index & Global Market:
- Domestic markets traded in a mild negative territory following weak global cues and increasing covid cases. Fall in the market was led by the private banks as concerns on the bank's asset quality spiked with increasing restrictions across states. Buying interest was seen in PSU Banks in hopes of finalisation of potential privatisation candidates. On the sectoral front, pharma stocks were the top gainers while broader markets continued to perform well.
- Asian shares pulled back from a three-week high, dragged lower by Chinese stocks. MSCIs broadest index of Asia-Pacific shares outside of Japan was last down 0.1 per cent after Chinese and Hong Kong shares opened in the red. Chinas bluechip CSI300 index was down about 1 per cent while Hong Kongs Hang Seng index fell 0.8 per cent.
Movers & Shakers
Shares of Barbeque-Nation Hospitality, meanwhile, staged a smart comeback after a weak market debut and were locked in the upper circuit of 20 per cent at Rs 590.40 on the BSE in Wednesday's session. The stock of Barbeque Nation Hospitality, which owns and operates the popular chain of Barbeque Nation Restaurants, had opened at Rs 492, a 1.6 per cent discount against its issue price of Rs 500 per share on the BSE.
Shares of HDFC Bank have slid ~10% in a week and are now trading at Rs 1421 as lockdown announced in the country.
Key Market Drivers
Coronavirus vaccine
Lockdown
Q4FY21
USA bond yield
Event Watch
International:
Coronavirus vaccine
USA inflation rate
UK GDP rate
China export import
Domestic:
Coronavirus- vaccine
Q4FY21
India inflation rate, industrial production
Stocks To Watch
SAIL Ltd On Upside while, Bajaj Finance Ltd on Downside.