Market Cautious on Higher Inflation with Higher Valuation
Aug 14, 2020 | 16:22 PM IST
Aug 14, 2020 | 16:22 PM IST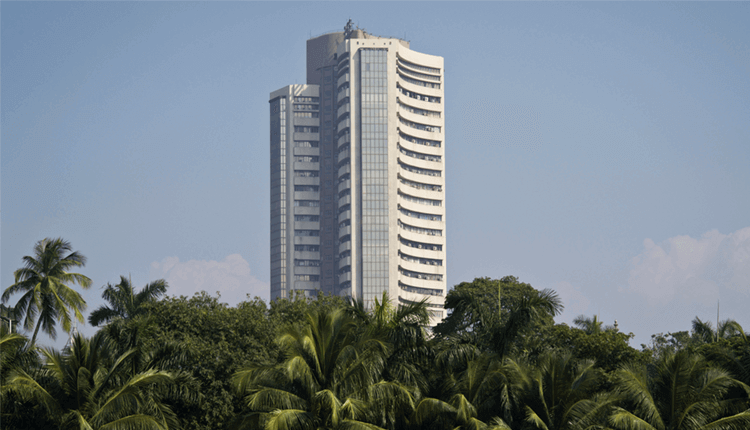 Our Analysis
Indian markets have seen a week of consolidation. The countrys retail inflation spiked to 6.93 per cent in the month of July mainly on account of higher food prices, the data released by the Ministry of Statistics & Programme Implementation (MoSPI) showed. The Consumer Food Price Index (CFPI) or the inflation in the food basket surged to 9.62 per cent in the month of July. The CFPI for June too was revised to 8.72 per cent from 7.87 per cent, the data showed. Despite the nationwide lockdown easing, the food inflation still remains a concern as regional lockdown still persists. Eventually, with better monsoon and further easing of lockdown, we can expect inflation to come under RBIs target range. But until the CPI hovers above 6 per cent, RBI will remain hesitant on cutting repo rate.
US weekly jobless claims fall below 1 million, but labour market recovery faltering. States are required to cover $100 of the benefits, but governors have indicated they don't have the financial capacity after revenues were decimated in the fight against the COVOD-19 pandemic. The UK economy plunged into a deep recession as it shrank 20.4 percent between April and June at the height of the coronavirus lockdown, according to new figures released on Wednesday.
In commodities, oil rose, supported by an improvement in Chinese factory data and rising energy demand. Gold prices, on the other hand, fell as the dollar held onto gains made after better-than-expected US payrolls data, while investors kept a close eye on Sino-US relations ahead of scheduled trade talks.
This Weeks Market Highlights:
Benchmark Indices:
1) On Monday, Sensex ended at 38,182, up 141.5 points or 0.37 per cent. Nifty ended at 11,270, up 56 points, or 0.50 per cent.
2) On Tuesday,Sensex ended 0.6 per cent, or 225 points higher at 38,407.01. Nifty gained for the fifth straight day to settle at 11,322.50, up 52 points or 0.46 per cent.
3) On Wednesday, Sensex ended 37 points or 0.1 per cent lower at 38,370 levels. Nifty ended at 11,308, down 14 points or 0.12 per cent.
4) On Thursday, Sensex ended at 38,310 levels, down 59 points or 0.15 per cent while Nifty ended at 11,300, down 0.07 per cent.
5) On Friday, Sensex today shed 433 points or 1.13 per cent to settle at 37,877 levels. Nifty ended at 11,178, down 122 points or 1.08 per cent.

Broader Index & Global Market:
- Indian market took a pause as the RBI kept things unchanged. Inflation is a real point of concern for RBI, as food inflation is spiked in the month of July. Nifty is hovering around its higher side of valuation sending a gentle warning to the investors to remain cautions while picking the stocks.
- In Asia, Chinese shares fell after global market sentiment soured on the prospect of a swift US stimulus boost and as domestic data showed softer growth in bank lending. Japanese stocks soared to a six-month peak and the dollar was under pressure as investors picked positives out of recent economic data and bet on China and the United States sticking with their trade deal at a crucial weekend meeting.
Movers & Shakers
Shares of Ashok Leyland ended over 13 per cent higher at Rs 61 on the BSE after the company said it expects Q3 and Q4 of financial year 2020-21 (FY21) to be better than the previous quarters while margins are also expected to rise going ahead.
Shares of Aurobindo Pharma dipped 5.64 per cent to Rs 881.30 on the BSE despite the company reporting a 22.81 per cent year-on-year (YoY) rise in its consolidated net profit to Rs 780.68 crore for the quarter ended on June 30, 2020, mainly on account of robust sales in the US market.
Key Market Drivers
Coronavirus vaccine
Monsoon
USA-China Trade War
Q1FY21
Oil Price
Event Watch
International:
Coronavirus vaccine
Japan GDP, auto sales, export import
USA PMI
UK inflation rate, PPI
Domestic:
Coronavirus- vaccine
India-China conflict
Monsoon
Q1FY21
Stocks To Watch
Infosys Ltd On Upside while, Zee Entertainment Enterprises Ltd on Downside.