Jaitley's 'Jhatka': Nifty & Sensex Down
Feb 02, 2018 | 16:57 PM IST
Feb 02, 2018 | 16:57 PM IST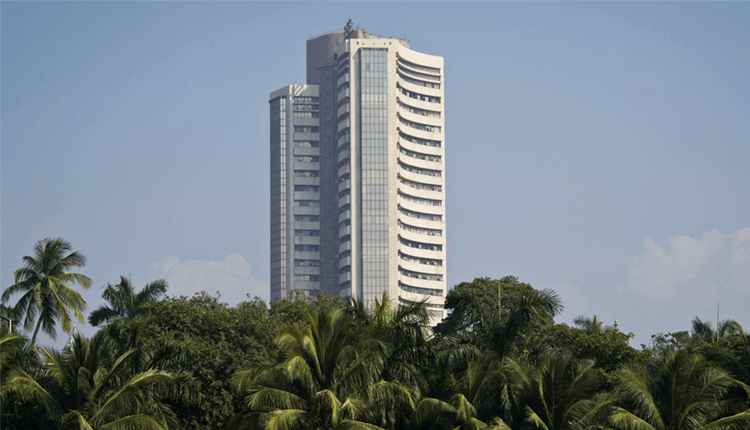 Market This Week
The market started the Budget 2018 week on record high ahead of Economic Survey 2018 as Sensex climbed above 36,400 level while Nifty crossed 11,150. On Tuesday, bears took charge on D-street ahead of Fed Meet as Sensex dropped by 250 points while Nifty dropped below 11,050 due to selling pressure in banking & financials, technology, FMCG and pharma stocks. Nifty midcap was also up by 1%. On Wednesday, cautiousness crept into D-Street as it awaited the big-ticket event- Union Budget. On Thursday, the Budget day, the market opened positive but dipped 400 points after FM announced 10% tax on long-term capital gains from equity market but recovered in late traded session. On last trading day of the week, after Union Budget presented by Finance Minister, market cracked as much as Sensex lost 600 points and Nifty slipped maximum of 190 points and remained lower throughout the day.
This week, the broader market underperformed as Nifty midcap lost almost 6-7 percent due to profit bookings. The market downside was led by Banking, NBFC, Pharma, Metal stocks. In last trading day of the week, the market reacted negatively on the announcement of 10% tax on long-term capital gains from the equity market.
Movers & Shakers
Eicher Motors rose 4% after the company posted nearly 51% on-year rise in total commercial vehicle sales at 6,801 units in January 2018. In the domestic market, sales of commercial vehicles were at 6,099 units as against 3,862 units a year ago, while exports were up 7.5% on year at 702 units. The total motorcycle sales of the company rose 31% on year at 77,878 units in January. Volvo Eicher sales up 50% in December on strong LMD sales. LMD sales soared 78% YoY in December 2017, while exports were up 30%.
Vakrangee losses brimmed over into the fifth trading session on Friday amid reports that the company has come under the Sebi scanner for the alleged price and volume manipulation of its own scrip on the BSE and the NSE. The stock lost 49 percent to Rs.262.65 on February 2, from Rs.505.35 on January 25. The scrip hit the lower circuit of 10 percent on Friday.
Key Market Drivers
Total GST collection for December rose to Rs.86,703 crore as of January 24, the finance ministry said in a post on microblogging site Twitter on Thursday. GST receipts had slipped to Rs.80,808 crore in November from more than Rs.83,000 crore in October and over Rs.92,000 crore in September.
Economic survey 2018 has been tabled in both the parliament by Finance Minister Arun Jaitley ahead of Union Budget. The government expects FY19 GDP growth at 7-7.5 percent against 6.75 percent in FY18. Industry growth is likely to be at 4.4 percent for the current fiscal year. FY18 gross value added is likely to grow at 6.1 percent in FY18 against 6.6 percent in FY17. Current high oil prices have become a major concern for the economy. Services growth for the current financial year is likely to be at 8.3 percent and agriculture growth at 2.1 percent. The Modi government expects current financial year 2017-18 GDP growth at 6.75 percent.
The Securities and Exchange Board of India (SEBI) is considering either directing stock exchanges to stop giving data feed services to entities trading on exchanges abroad or levy higher fees on the traders, according to a report in Mint. According to the report, two sources say these options are a way of preventing the Indian derivatives business from going offshore.
India has been ranked sixth in the list of wealthiest countries with the total wealth of USD 8,230 billion, while the United States topped the chart, says a report. The report further noted that India was the best-performing wealth market globally in 2017 as its total wealth swelled from USD 6,584 billion in 2016 to USD 8,230 billion in 2017, registering a 25 percent growth.
Indian factory growth cooled to a three-month low in January as weaker domestic demand pulled down output despite firms keeping price increases to a minimum, a business survey showed on Thursday. The Nikkei Manufacturing Purchasing Managers Index, compiled by IHS Markit, fell to 52.4 last month from Decembers 54.7.
The Federal Reserve left the benchmark interest rate unchanged today after its first policy meeting of 2018 but said it expects inflation to move up this year -- a possible signal of faster rate increases ahead.
Some of the Key highlights of Budget:-
10% long-term tax on equity gains above Rs.1 lakh.
Corporate tax for companies up to Rs.250 crore revenue cut to 25%.
Revised fiscal deficit target of 3.5% of GDP at Rs 5.95 lakh crore for the current fiscal. FY19 fiscal deficit target at 3.3% of GDP.
Divestment of target Rs.80,000 crore for FY19.
Propose extra-budgetary expenditure of Rs.5,97 lakh crore on infrastructure.
Rs.5 lakh/year per family for 10 crore families will be allocated.
MSP for Kharif crops raised 1.5 times.
Govt allocates Rs.7,140 crore to Textiles sector.
Event Watch
RBI Policy will be on 7th Feb. 2018. Bank Of England Interest Rate Decision will be on 8th Feb. 2018. Parliament Budget Session Ends on 9th Feb. 2018. Q3 Quarterly results will be present next week of the companies like Tata Motors, Bosch, Colgate, REC Ltd., Cipla, BHEL, SAIL.
Stocks To Watch
Escorts Ltd. is on the upside while Jain Irrigation is on the downside.