Investors Bullish Amidst Rising Pandemic
May 07, 2021 | 16:27 PM IST
May 07, 2021 | 16:27 PM IST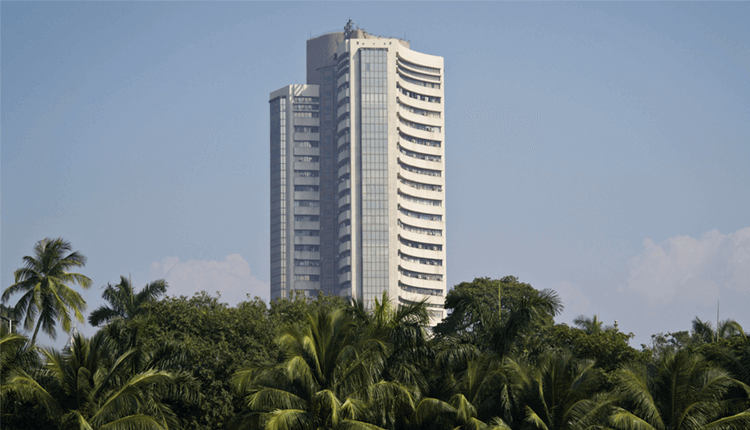 Our Analysis
Markets are acting as if pandemic is over. Sometimes stocks are inching higher on a sectoral basis while a few times individually. Looking at the investment data, we can see investors are investing in much more optimistic ways. The sudden and steep surge in the number of coronavirus cases has swamped the health system, which seemed to have collapsed. Given this, Fitch Solutions has cut India's FY22 GDP growth forecast to 9.5 per cent that further kept investment activity in check.
On the global front, the US government, corporates and the people of America are working together to provide Covid-19 relief to India, National Security Advisor Jake Sullivan has said. Sullivan made the remarks after joining the first meeting of the Global Task Force on Pandemic Response. Working in close coordination with the Indian government, the task force has so far announced to send 25,000 oxygen concentrators and 1,000 ventilators. US companies like Google, Microsoft, Amazon, Deloitte, Walmart, Boeing and Mastercard among others announced major assistance to India.
This Weeks Market Highlights:
Benchmark Indices:
1) On Monday, Sensex settled the day at 48,718.5 levels, down 64 points or 0.13 per cent. The index hit a low of 48,028 in the opening deals but rose swiftly through the day to touch a high of 48,863 in late noon deals. On the NSE, the Nifty index closed at 14,634 levels, up 3 points or 0.02 per cent, after hitting an intra-day high of 14,674.
2) On Tuesday, Sensex settled the day at 48,253.5 levels, down 465 points or 0.95 per cent. On the NSE, the Nifty gave up the psychological level of 14,500 and closed at 14,496.5-mark, down 138 points or 0.94 per cent. Earlier in the day, it hit a low of 14,461.
3) On Wednesday, Sensex closed the session at 48,677.5 levels, up 424 points or 0.88 per cent. In the intra-day trade, the 30-share barometer hit a high and low of 48,743 and 48,254, respectively. Nifty hit an intra-day high of 14,637 but shut shop at 14,618 levels, up 121 points or 0.84 per cent.
4) On Thursday, Sensex settled at 48,950 levels, up 272 points or 0.5 per cent. Nifty closed at 14,725 level, up 107 points or 0.7 per cent.
5) On Friday, the benchmark Nifty ended at 14,823 levels, up 98 points. Meanwhile, Sensex index closed 257 points higher at 49,206 levels.
Broader Index & Global Market:
- Indices lost a percentage on the Street punished earnings disappointment in several high-quality Midcaps. Afternoon trade witnessed profit-taking in Metals & Pharma names as the Street exhibited nervousness on regional lockdowns which accentuated the weakness. In the broader market, Paper stocks were sought after today on hardening pulp prices while Coffee producers saw investor appetite.
- With China, Japan and Britain closed for public holidays, volumes were thin and Asian shares got off to a slow start, with most markets slipping into the red. European stocks drifted higher on Monday after strong eurozone factory activity and German retail sales data highlighted a quick rebound in economic growth, with a largely buoyant earnings season adding to the upbeat mood.
Movers & Shakers
Shares of Coforge rallied 19 per cent to hit a record high of Rs 3,448 on the BSE after the company reported a healthy set of numbers for the quarter ended March 2021.
Shares of IndiaMART InterMESH hit an over three-month low of Rs 7,220, down 6.6 per cent on the BSE in the intra-day trade on Tuesday, and was quoting at its lowest level since January 7. The scrip has declined 18 per cent in three days following the announcement of its March quarter results.
Key Market Drivers
Coronavirus vaccine
Lockdown
Q4FY21
Event Watch
International:
Coronavirus vaccine
USA unemployment rate
UK GDP growth rate
China inflation rate
Domestic:
Coronavirus- vaccine
Q4FY21
India inflation rate
Stocks To Watch
SAIL Ltd On Upside while, Bajaj Auto Ltd on Downside.