India Welcomed Unlock 5.0 Amid Rise in Covid Cases
Oct 01, 2020 | 19:52 PM IST
Oct 01, 2020 | 19:52 PM IST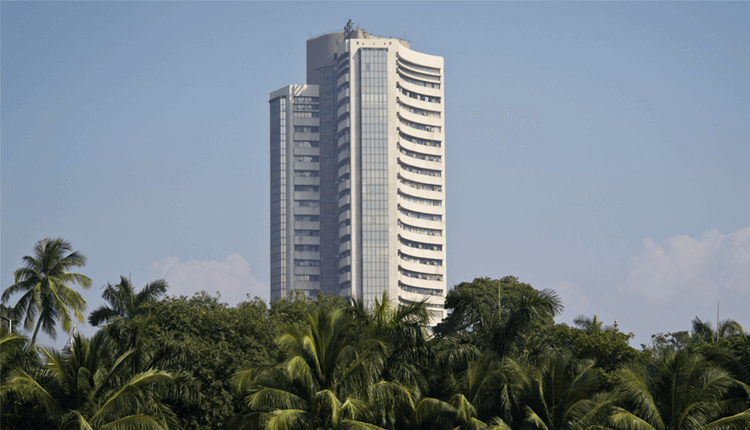 Our Analysis
Indian market reacting strongly to Unlock 5.0. Detailed guidelines are out. Cinemas, theatres, multiplexes are allowed to reopen with up to 50 per cent seating capacity. Local lockdown is not allowed to any state in India. Schools and colleges are also allowed with 50 per cent capacity.
On the global front, Asian markets gained amid signs Chinas economic recovery was gaining momentum with pent-up demand, fiscal stimulus and surprisingly resilient exports boosting sentiment across the region. In Europe, stocks partially recovered from last weeks hefty losses, helped by upbeat industrial profits data from China and as banking stocks bounced off record lows.
In commodities, oil prices dropped, paring gains from the previous session, as persistent demand concerns due to the coronavirus pandemic outweighed hopes generated by a new US stimulus package that lawmakers are struggling to agree.
This Weeks Market Highlights:
Benchmark Indices:
1) On Monday, Sensex jumped 593 points, or 1.59 per cent to 38,982 levels. Nifty index reclaimed the 11,200-mark to settle at 11,228, up 177 points, or 1.6 per cent.
2) On Tuesday,Sensex ended at 37,973 levels, down 8 points, or 0.02 per cent. Nifty index settled at 11,222, down 5 points, or 0.046 per cent.
3) On Wednesday, Sensex settled 95 points, or 0.25 per cent higher at 38,068 levels, and the Nifty index ended at 11,226.5 levels, up 4 points, or 0.04 per cent.
4) On Thursday, Sensex ended 629 points, or 1.65 per cent higher at 38,697 levels while the Nifty50 index topped the 11,400-mark to settle at 11,417, up 1.5 per cent.
5) On Friday, Market observed the holiday.

Broader Index & Global Market:
- Indian indices showed optimism as Nifty has seen strong buying during the week. Nifty jumped around 1.5 per cent on Monday and later witnessed a flat movement. Friday again showed positivity as there was a gap up opening of more than 1 per cent.
- On the global front, World stocks fell and safer assets, such as the yen and dollar, found buyers after a chaotic first US presidential debate and rising Covid-19 cases turned investors cautious, though strong factory surveys boosted Chinas markets. MSCIs broadest index of world shares which tracks nearly 50 countries dropped 0.2 per cent for a 4 per cent September loss. In Europe, the pan-European STOXX 600 index fell 0.4 per cent tracking Wall Street futures lower.
Movers & Shakers
Shares of Blue Dart Express advanced 26 per cent in the past six trading days after the company announced a 9.6 per cent hike in its average shipment price from January next year to offset higher costs.
Shares of Lakshmi Vilas Bank slipped nearly 7 per cent to Rs 18.8 on the BSE on concerns Clix Capitals proposed deal may not materialise after a large section of the banks shareholders voted against the reappointment of the top brass.
Key Market Drivers
Coronavirus vaccine
Lockdown
USA-China Trade War
Q2FY21
India-China Conflict
Event Watch
International:
Coronavirus vaccine
UK car sales, GDP
China PMI
USA Unemployment rate
Domestic:
Coronavirus- vaccine
India-China conflict
Monsoon
Q2FY21
India PMI
Stocks To Watch
PVR Ltd On Upside while, Route Mobile Ltd on Downside.