India-China Settlement on 5 Point Plan
Sep 11, 2020 | 18:33 PM IST
Sep 11, 2020 | 18:33 PM IST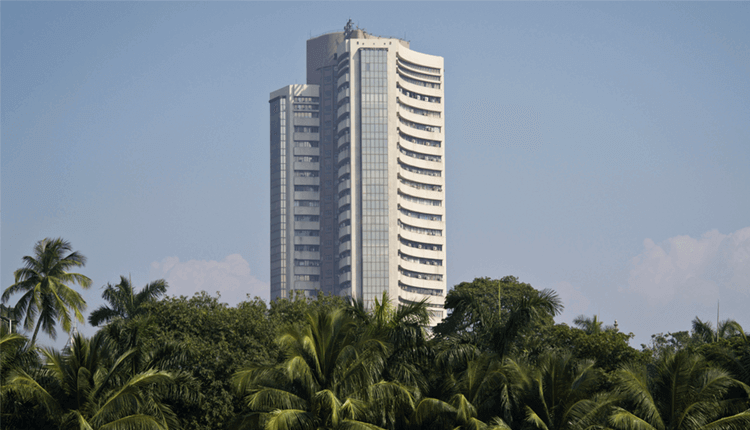 Our Analysis
Indian market looked poised in the first half of the week. On Thursday, the market surged more than 1.5% on the global cues. More than 50% of the gains were driven by Reliance Industries Ltd alone. India-China border tensions were increasing. Amid the growing tension between India and China after fresh border confrontation erupted between Indian and Chinese troops along the Line of Actual Control (LAC) in eastern Ladakh, External Affairs Minister S Jaishankar and his Chinese counterpart Wang Yi met in Moscow. In the meeting, the Indian delegation raised the issue of the Chinese People's Liberation Army(PLA) massing troops in eastern Ladakh as the two foreign ministers reached a five-point agreement that will guide the two countries in resolving the border standoff in eastern Ladakh. The meeting in Moscow on Thursday evening lasted two-and-a-half hours. At the talks, Jaishankar and Wang agreed that as the situation eases on the border, the two sides should expedite work to conclude new confidence building measures to maintain and enhance peace and tranquility in the border areas. The joint statement said the two sides also agreed to continue to have dialogue and communication through the Special Representative(SR) mechanism on the India-China boundary question.
On the global front, European markets struggled for momentum as doubts about extra monetary stimulus and overnight falls in US big tech shares kept investors on edge. The European Central Bank left policy unchanged on Thursday but with the economic recovery losing momentum and a strong euro dampening inflation expectations, ECB President Christine Lagarde is expected to set the stage for more stimulus later.
In commodities, oil prices dipped after data showed US crude stockpiles rose last week and the US Energy Information Administration (EIA) downgraded its oil demand outlook, although the Brent benchmark stayed above $40 a barrel.
This Weeks Market Highlights:
Benchmark Indices:
1) On Monday, Sensex ended at 38,417, up 60 points, or 0.16 per cent. Nifty meanwhile, ended at 11,355, up 21 points, or 0.19 per cent.
2) On Tuesday,Sensex slipped 52 points, or 0.14 per cent to settle at 38,365. Nifty index ended at 11,317, down 38 points, or 0.33 per cent.
3) On Wednesday, Sensex slid 171 points, or 0.45 per cent to settle at 39,194 while the NSE's Nifty50 index ended at 11,278 levels, down 39 points, or 0.35 per cent.
4) On Thursday, Sensex settled at 38,840 levels, up 646 points, or 1.69 per cent while NSE's Nifty ended at 11,449, up 171 points, or 1.52 per cent.
5) On Friday, Sensex settled 14 points, or 0.04 per cent higher at 38,854.5 levels while Nifty ended at 11,464, up 15 points, or 0.13 per cent.

Broader Index & Global Market:
- Indian indices again had a strong showing backed by strong gains in the shares of RIL, which alone contributed to more than half of the gains seen on Nifty. Suitors lining up for potential stake sale in Reliance Retail drove its gains. Outliers are giving strength to bulls and the market is getting stronger day after day.
- On the global front, positive global cues also played a part in the broader positivity seen in the markets. European markets have turned cautious ahead of the ECB policy meeting happening today. Investors seem to have kept the simmering border tensions on the back burner for now and, in the absence of fresh triggers, will look at global markets and stock-specific news for direction.
Movers & Shakers
Shares of RIL hit a fresh record high of Rs 2,343.90 apiece on the BSE in the intra-day session after news reports said the company is offering to sell roughly $20 billion worth of stake in its retail arm, Reliance Retail, to Amazon. The market-capitalisation (m-cap) of the company crossed Rs 15 trillion mark during the trade. The stock settled at Rs 2,314.65 on the BSE, up 7 per cent.
Shares of Bharat Dynamics slipped 14 per cent to Rs 333 in the intra-day trade as the government's 15 per cent stake sale in the company via offer for sale (OFS) route opened for non-retail investors today. The floor price for the OFS has been fixed at Rs 330 per share, a 14 per cent discount to Mondays closing price of Rs 385. The stock ended at Rs 331.15, down 13.8 per cent.
Key Market Drivers
Coronavirus vaccine
Monsoon
USA-China Trade War
Q1FY21
India-China Conflict
Event Watch
International:
Coronavirus vaccine
China vehicle sales
USA PPI, inflation rate
Japan industrial production
UK GDP, industrial production
Domestic:
Coronavirus- vaccine
India-China conflict
Monsoon
Q1FY21
India WPI, industrial production
Stocks To Watch
Reliance Industries Ltd On Upside while, Vodafone Idea Ltd on Downside.