Higher Volatility In The Markets, Time To Gain Short Term Returns
Apr 12, 2019 | 16:15 PM IST
Apr 12, 2019 | 16:15 PM IST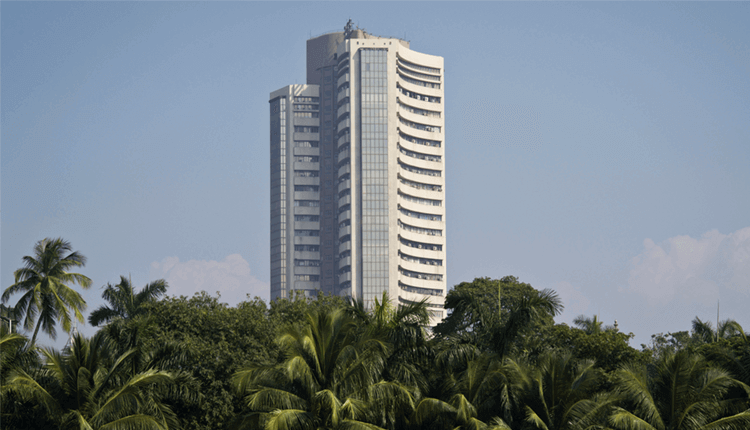 Our Analysis
The Indian equity benchmark indices consolidated after new highs last week, the broader market has also lost the steam. The market was cautious due to rising crude oil prices led by OPEC's ongoing supply cuts & US sanctions against Iran and Venezuela.
Fear concerns on global economic growth after the IMF growth forecast to 3.3% for 2019 have also given the worries to investors. Which got reflected in the volatility index India VIX. This week VIX witnessed a sharp jump of over 15 percent to trade above the 21 marks which is the highest level of the calendar year 2019. However, looking at FII & PRO positions, we expect range-bound markets ahead (11550-11750).
Going ahead, a host of events are lined up which will keep the market participant at the edge of their seats. General elections to continue to remain in focus and will keep markets volatile in the near term. The result of IT majors Infosys and TCS is going to kick start the earnings sessions. Besides, important macroeconomic data IIP and CPI inflation are also scheduled. At the same time, We are also at the highest PE level historically. Globally, progress on US-Europe trade talk, the behavior of crude oil prices and fluctuation in currency, would further induce volatility in the markets.
This Weeks Market Highlights:
Benchmark Indices:
1) On Monday, Indian equity benchmarks indices ended lower Nifty to finished just above 11,600 level. The Sensex declined by 161.70 points at 38700.53, while Nifty down 61.50 points at 11604.50.
2) Among sector compiled by NSE fell, led by the Nifty Realty Indexs 2.19 percent fall. While, the Nifty IT Index was the only sectoral gainer, up 0.66 percent.
3) On Tuesday, Benchmark indices ended higher with Nifty above 11,650 level. the Sensex was up 238.69 points at 38939.22, while Nifty was up 67.50 points at 11,672.
4) Among sector compiled by NSE advanced, led by the Nifty PSU Bank Indexs 1.4 percent gain. While, the Nifty Media Index was the only sectoral loser, down 0.2 percent.
5) On Wednesday, Indian Benchmark indices finished at the days low, Nifty below 11,600 Mark. The Sensex declined by 353.87 points at 38585.35, and the Nifty down by 88.40 points at 11,583.60.
6) On Thursday, Indian Benchmark indices ended flat after a rangebound session. The Sensex rose 21.66 points to 38,607.01 and the Nifty50 gained 12.40 points at 11,596.70.
7) On Friday, Indian equity benchmarks opened higher With Nifty above 11,600.
Broader Index & Global Market:
- Globally, The US President Donald Trump threatened to impose a tariff on $11 billion worth of European Union product, and in response, the EU warned it to stand ready to retaliate. Meanwhile, on the Brexit front, The EU and UK agreed a 'flexible extension' until October 31, leaving doors open for an early exit if PM Theresa May manages to clinch a Brexit deal.
- In the broader market, The weakness continuous in Mid - Small cap space, Sectoral or stock specific performance action was seen and likely to remain as the earning session has been started off.
Movers & Shakers
Shares of Wipro Ltd. surged nearly 7 percent in a week after a report said, the company is likely to announce its largest buyback of Rs 12,000 crore ($1.7 billion) following the SEBI nod to the proposal. The buyback offer of 12,000 Cr will help wipro to improve its EPS , The shares are expected to be bought back at Rs 320 a piece the 14% premium to the shareholder. Its probably one of the good way to return the capital, whats that is surplus with the benefit of the tax.
Shares of Sterlite Technologies Ltd dropped nearly 7 percent in a week After Moodys Investors Service withdrew its credit rating for the company. Moodys has decided to withdraw the rating for its own business reasons, according to the website of the international credit rating agency.
Key Market Drivers
U.S. employment growth accelerated from a 17-month low in March, easing the fears of an abrupt slowdown in economic activity.
India's GDP is expected to expand by 7.5% in 2019-20: According to the World Bank.
The government had short fallen of Rs 50 thousand crores in its direct tax collection target of Rs 12 lakh crore for 2018-19, According to the senior finance ministry official Tuesday.
Govt meets the fiscal deficit target of 3.4% for FY'19.
India is likely to grow at 7.3% in 2019 and 7.5% in 2020: according to IMF.
The Department of Telecommunications has established a committee that may inspect contentious problem arising out of telecom companies that are going through the insolvency process.
Mutual funds finished the year with an 11.41 percent rise in their total AUM at Rs 23.80 trn in the year to March, from Rs 21.36 trn in the previous year, according to the industry data released Wednesday
Event Watch
International:
Japan Trade Balance.
China GDP YoY.
Markit US PMI Mfg.
China Trade Balance.
Crude & Currency Movement.
Domestic:
India CPI YoY.
India Industrial Prod YoY.
India WPI YoY.
India Trade Balance.
General election
Q4 Earning.
Stocks To Watch
IGL, Manappuram On Upside while Vedanta, Mahindra & Mahindra on Downside.