Good Earnings Send Nifty To All-Time High But Uncertainty Continues
Jul 27, 2018 | 16:07 PM IST
Jul 27, 2018 | 16:07 PM IST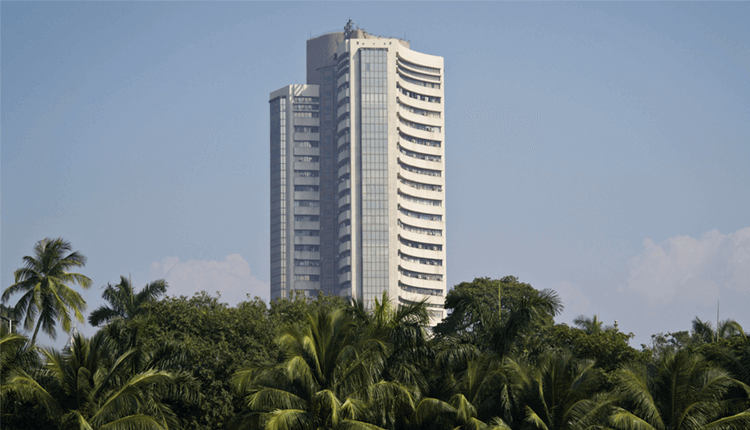 Our Analysis
Bulls took charge this week in D-Street as both indices hit fresh all-time high as Sensex crossed 37K & Nifty 11,200 mark for the first time on the back of strong quarterly earnings by big players especially ITC, Airtel along with some strong expectations from SBIN, Indiabulls Housing, HDFC. Next week, RBI Monetary Policy Committee outcome will be an important event along with US Fed Rate Decision & BoE Interest Rate Decision with several PMI data. Also, Trumps mood in the trade war, movement of crude oil prices and the movement of currencies of different countries are some of the events investors would be watching closely.
Though the market is on the all-time high, investors are fearful of fresh investment as the surge in the market is stock specific and not on economic levels. Macro factors are the real concern for India and ultimately for the retail investors. The uncertain and unnatural behaviour of market kept investors in the dilemma of what's going to happen next.
This Weeks Market Highlights:
Benchmark Indices:
1. The benchmark indices started the week on a bullish note as Sensex surged 222 while Nifty was near 11,100 as Modi government slashed tax & won the trust vote.
2. Baring IT all sectoral indices closed in green led by FMCG, PSU bank, realty, metal and bank. Nifty midcap index outperformed frontline indices, surged 200 points.
3. On Tuesday, the markets closed on record highs as Sensex rose 109 points & Nifty ended near 11,150 on the back of earnings optimism.
4. On Wednesday, equity indices ended on an anti-climax note as Sensex rose 33 points while Nifty ended 2 points lower.
5. On Thursday market ended at fresh record highs as Sensex rose 126 points & Nifty ended over 11,150 after touching the new high.
6. Nifty PSU banks surged over 5% followed by financials, realty, pharma which ended in green while IT, auto, metal closed lower. The Nifty midcap index rose 109 points.
7. On Friday, the market started on the record high note led by ITC & Hindalco.
Broader Index & Global Market:
- This week the broader market outperformed the market especially midcap & smallcap which rose 4-5% on strong earnings growth. On the sectoral front, Nifty PSU banks, financial services, metal, realty, FMCG, pharma and banks surged 4-9% while IT, Auto & energy remained flat due to some profit booking.
- Global market, too, traded higher but some markets remained under pressure. The US market traded higher due to quarter earnings while the Asian markets remained under pressure due to trade war tension & crude oil prices. Next week, Manufacturing PMI, Services PMI and Employment data along with Fed Rate decision are the events to watch out for.
Movers & Shakers
Shares of ACC Ltd. surged nearly 20% this week following better than expected June quarter earnings & positive outlook for 2018 cement demand. The company reported a profit of Rs.325.50 crore for June quarter, up 1% from a year ago. The profit was higher than the Rs.239 crore analyst estimated by Bloomberg. The volumes grew 7% to 7.24 million tonnes. Revenue rose 11% to Rs.3848.20 crore, beating estimates of Rs.3654 crore.
Shares of Symphony Ltd. plunged over 15% this week, on the back of poor June quarter numbers. The company's Q1FY19 net profit fell 49% to Rs.20 crore versus Rs.39 crore in the same quarter last fiscal. Revenue of the company slipped 23.2% to Rs.146 crore versus Rs.190 crore. The company declared the first interim dividend of Re 1 (50%) per equity share having the face value of Rs.2 each for the FY2018-19.
Key Market Drivers
India will remain the fastest-growing major economy this year supported by increased government spending ahead of next year's general election. However, rising oil prices pose the biggest downside risk, a Reuters poll of economists showed. The over $2 trillion economies, which surpassed France recently to become the world's sixth-largest economy, is expected to grow 7.4% in the fiscal year ending in March 2019 and 7.6% next, according to average forecasts in the latest poll of nearly 70 economists, taken July 19-24.
An inter-creditor agreement, signed by a majority of the countrys lenders on Monday will be used to fast-track resolution for mid-sized stressed loan accounts, bankers involved in the process said. While large a/c with more than Rs.2,000 crore in debt will most likely need to be resolved under the IBC, loan a/c between Rs.50 crore to Rs.2,000 crore could be cleared faster using the inter-creditor agreement, they said. The lenders' pact is the first step in the Sashakt resolution plan proposed earlier this month. It is these accounts that bankers will focus on resolving, using the inter-creditor agreement and the AMC/AIF structure.
Event Watch
Indias Federal Fiscal Deficit (June) & Infra. Output for June (YoY) data will be on 31st July 2018. Nikkei Markit Manufacturing PMI will be on 1st August & Nikkei Services PMI for July will be on 3rd August 2018.
The 3rd Bi-monthly RBI Monetary Policy Committee will start on 31st July & rate outcome will be on 1st August 2018
Q1 FY19 Result:- NTPC, HDFC, Power Grid, NHPC, Avenue Supermart.
Global:- US Fed Interest Rate Decision will be on 1st August 2018. BoE Interest Rate Decision will be on 2nd August 2018
Stocks To Watch
ITC Ltd. is on the upside while Jubilant Industries Ltd. is on the downside.