Global Trade War Upsets Indian Market; Nifty & Sensex Down
Mar 16, 2018 | 15:49 PM IST
Mar 16, 2018 | 15:49 PM IST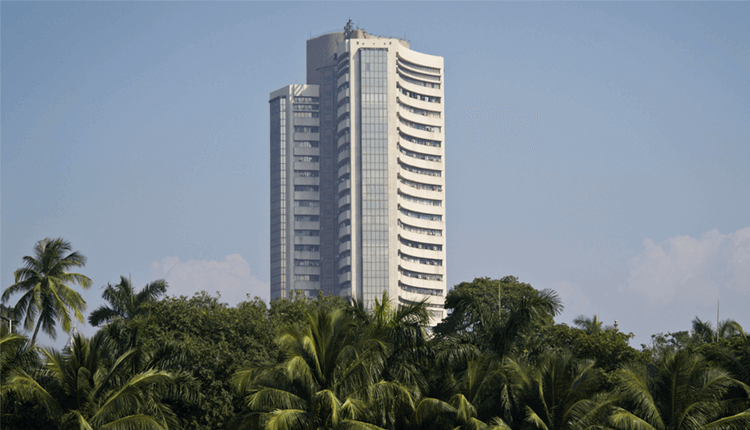 Market This Week

The benchmark indices started the week on a strong note as Sensex & Nifty soared almost 2% in a day, biggest one day gain since July 2017, backed by a positive lead from Wall Street after better than expected US jobs data while Nifty midcap index also gained 1%. On Tuesday market saw some profit booking as Sensex closed 60 points lower & Nifty held 10,400, amid volatility while Nifty PSU bank & midcap index outperformed as it gained 1-3% but IT index underperformed the market, dipped 1.5%. On Wednesday Equity market extended profit booking as Sensex dropped a maximum of 250 points while Nifty fell below 10,400 but later recovered some losses, amid weak global cues. On Thursday Equity indices opened lower as Sensex fell 150 points while Nifty dropped below 10,400, despite upside in European peers, weighed by bank & financial and oil & gas stocks. On the last trading day of the week, the market continued to trade lower as Sensex fell over 400 points while Nifty traded near 10,200, amid political developments & sluggish global cues & trade war concern.
Banking stocks gained some momentum after a report said that Bank of India recovered nearly Rs.7,000 crore worth Standby Letters of Credit in the last two months & the balance of Rs.2,000 crore would be recovered in another two months. Global market also showed remained under pressure despite strong US job data amid trade war fear.
Movers & Shakers

Shares of MMTC Ltd skyrocketed over 40% throughout the week as the state-owned metals and mining PSU and Indias largest exporter has been thinking to issue bonus shares which is subject to the approval in its board meeting scheduled on 19 March 2018. In a filing to BSE yesterday the company said, the board of directors of MMTC shall consider and approve the proposal for issue of bonus shares subject to the consent of the President of India in its meeting to be held on March 19, 2018.
Shares of IT giant Tata Consultancy Services(TCS) lost 8-10% throughout the week as Tata Sons will sell 28.27 million shares of Asias largest software developer, or about 1.48% stake, according to the terms. The company plans to sell the shares at between Rs.2,872 to Rs.2,925 a share, the terms show. Citigroup Inc. and Morgan Stanley are the bankers to the sale. Tata Consultancy, which is 73.5% owned by its parent.
Key Market Drivers

Indias retail inflation eased more than estimated, indicating that the seasonal disruptions and one-off items that had pushed inflation upwards to a 17-month high are now starting to turn. CPI inflation in India rose 4.4% in February, according to data released by the Central Statistics Office today. Inflation stood at 5.2% in December and 5.07% in January. Food price inflation was at 3.26% compared to a 4.7% in January. Fuel and light inflation stood at 6.8% in February compared to 7.73% in January.
The index of industrial production rose 7.5% in January over a year ago, according to data from the Ministry of Statistics and Programme Implementation. The growth in December stood at 7.1%. Sixteen of the 23 industry groups in the manufacturing sector showed growth. The use-based classification showed that production of primary goods rose 5.8%, while capital goods output increased 14.6%.
The wholesale price index-based (WPI) inflation eased to a seven-month low of 2.48% in February, helped by food and fuel prices. The wholesale inflation was at 2.84% in the preceding month & 5.51% in the February 2017. Inflation for primary food articles eased to an eight-month low of 0.9% in February, dampened by a continued correction in vegetables and fruits as well as a contraction in cereals and pulses. In January, inflation in food articles was at 3%. Meanwhile, the inflation in fuel and power segment dropped to 3.81% in February as compared to 4.08% in January.
According to Fitch, India's growth will rise in 2019 to 7.3%. It said that in 2019-20, it could go up by 7.5%. The projections came after the World Bank on Wednesday said that Indian economy has now recovered from the demonetization and GST shocks. On Wednesday, the World Bank too projected India's GDP growth at 7.3% for the next financial year and accelerate further to 7.5% in 2019-20.
Event Watch
FTSE Review Effective.
US Federal Interest Rate Decision on 21st March, 2018.
BoE Interest Rate Decision on 22nd March 2018.
Stocks To Watch
Dilip Buildcon Ltd. is on the upside while Wockhardt Ltd. is on the downside.