Invest Now! The Downside Of FY17-18 Promises To Be An Upside For Buyers
Mar 30, 2018 | 15:30 PM IST
Mar 30, 2018 | 15:30 PM IST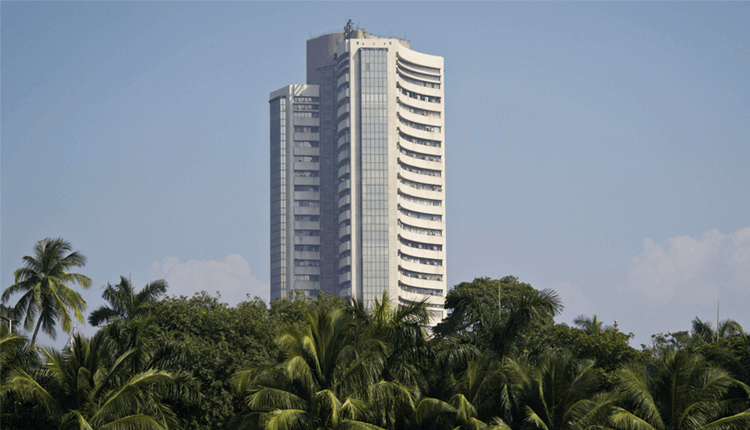 Market This Week
The market opened on a positive note on the first day of the week led by banking, metal index stocks. Midcaps also opened with 1.2% gain after experienced downtrend in last week. We can see positive trend continuing on the second day as well. As the market moves forward towards expiry market slips and closed on negative note backed by global cues as well. All sectoral indices closed in red except IT.
Facts & Figures
The benchmark indices started the week on a flat note but closed sharply higher as Sensex rallied over 450 points while Nifty closed above 10,100 levels, led by Nifty Bank, Financials, PSU Bank & Metal index which rallied 2-5% while the Nifty Midcap index was up 1.29%. On Tuesday, Sensex surged over 200 points while Nifty inched towards 10,200 levels, backed by positive global cues. Nifty Midcap index outperformed front liners, gained 1.3% while PSU banks, NBFCs, Metal & OMC stocks lead the charge. On Wednesday, the last trading day of the week, equity market opened lower on the day of expiry of March derivatives contracts as Sensex slipped over 200 points & Nifty dropped below 10,150 levels, tracked a negative lead from global equities. All sectoral indices closed in red barring IT. Nifty PSU bank & Metal was down over 2% while Nifty midcap over 1%.
This week broader market mostly showed some good buying as midcap & smallcap rallied for first 2 days but fell over 1% on last day. Banking & financials stocks show good buying along with Metal, OMC stocks. Global market also remained positive in the start of the week but failed to continue to trend amid weakness in stocks.
Our Analysis
This week, the onslaught of correction has brought the metals and midcaps stocks at a discounted level. Also, the market ended in red as the F&O expiry was preponed due the exchange holiday on 29th March.
In this falling market, the IT stocks stood out as an exception. Thanks to good buying, the sector has strongly resisted the fury of correction while rest of the sectors are facing the heat. Going forward, one can think of IT sector to invest in due to a stable currency and improved industry tailwinds.
To get more detailed analysis and premium multibagger stock calls, subscribe to our v360 Stock Picks, m360 Multibagger Stock Picks, Premium Combo or p360 Personalised Research Service. We are offering flat 10% discount on our services (T&C apply). Use coupon code FY1810. Offer valid till 7th of April 2017.
Movers & Shakers

Shares of PNB Housing Finance surged over 15% throughout the week on rumours of a stake sale by parent Punjab National Bank (PNB) that could make the company an M&A target. There have also been rumours that private equity-led investors might make a pitch for PNBs stake in the housing finance company that is valued at over Rs.7,000 crore. The public lender currently holds 33% of PNB Housing Finance.
Shares of Fortis Healthcare fell nearly 20% this week as companys board has approved demerger of its hospitals business, which will be acquired by Manipal Hospitals and TPG Capital, along with the sale of 20% stake in diagnostics chain SRL Ltd., in a Rs.3,900-crore deal. In an announcement after a marathon meeting, the healthcare chain said its board has given nod for the demerger of its hospital business into Manipal Hospital Enterprises Pvt. Ltd.
Key Market Drivers

The Indian government will borrow a lower amount via bonds in the first half of the new fiscal year, in order to ease the pressure on the local debt markets. It will also borrow money for a shorter duration than it usually does. The government plans to borrow Rs.2.88 lakh crore between April-September in FY19 compared to Rs.3.72 lakh crore in the same period of FY18.
The government said fiscal deficit for the 11-month period ended February 2018 stood at Rs.7.16 lakh crore. Total spending during the same period increased to Rs.19.99 lakh crore from Rs.17.5 lakh crore YoY while receipts rose to Rs.12.83 lakh crore from Rs.11.47 lakh crore YoY. Receipts from divestments during April-February were at Rs.92,493 crore.
GST collections slid for the second straight month to Rs.85,174 crore in February as only 69% of the assesses filed returns. Around 59.51 lakh GSTR 3B returns were filed for the month of February till March 25. This is 69% of total taxpayers who are required to file monthly returns, the finance ministry said in a statement.
Events Watch
India's Monthly Auto sales numbers will be presented on next week.
India Nikkei Markit Manufacturing Purchasing Managers Index (PMI) will be presented on 2nd April 2018.
CAD (Current Account Deficit) will be presented on 2nd April 2018 as it measures the difference in value between exported and imported goods.
RBI Monetary Policy will be presented on 5th April 2018. The meeting will start on 4th April to discuss on credit rates.
US manufacturing PMI will be presented on 2nd April 2018.
US unemployment rate will be presented on 6th April 2018.
Stocks To Watch
Bhansali Engineering Polymers Ltd. is on the upside while Persistent Systems Ltd. is on the downside.