FII inflow and Vaccine Development Drives Markets
Nov 27, 2020 | 19:40 PM IST
Nov 27, 2020 | 19:40 PM IST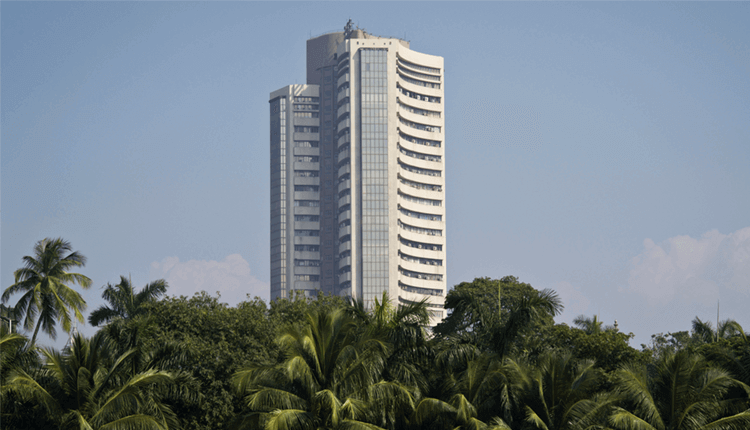 Our Analysis
Indian markets have rallied all time over the past one week. There is a strong optimism in the Indian equity market mainly driven by vaccine development and FII inflow. NBFC lead the market rally after the Reserve Bank of India's (RBI's) internal working group, which reviewed ownership guidelines, proposed sweeping changes in the corporate structure of Indian private sector banks. The week's last trading session saw volatility on expectations of Q2 GDP numbers. Market is awaiting the outcome of major events like RBI policy, the release of Manufacturing and Service PMI and banking business data which will be decisive factors driving the market in the upcoming week.
On global front, Dow Jones benchmark crack 30,000 for the first time as investors cheered a dramatically improved global outlook. As the US President-elect Joe Biden to begin his transition added to an already brighter mood from progress made on Covid-19 vaccines and the prospects for a speedy global economic revival.
In commodities, crude oil prices hit their highest levels since March while gold hit a four-month low as investors deserted the safe-haven metal on hopes for the vaccine and recovery in demand.
This Weeks Market Highlights:
Benchmark Indices:
1) On Monday, Sensex gained 195 points, or 0.44 per cent to settle at 44,077 levels while Nifty ended at 12,926, up 67 points, or 0.52 per cent.
2) On Tuesday,Sensex rallied 446 points, or 1 per cent to settle at a fresh closing high of 44,523 levels. Nifty breached the psychological level of 13,000 to settle at 13,055, up 129 points, or 1 per cent.
3) On Wednesday, Sensex ended 695 points, or 1.56 per cent lower at 43,828 levels while Nifty ended at 12,858, down 197 points, or 1.51 per cent.
4) On Thursday, Sensex surged 432 points, or 0.98 per cent to settle at 44,260 levels and the Nifty index gained 129 points, or 1 per cent to 12,987 levels.
5) On Friday, Sensex slipped 110 points, or 0.25 per cent to 44,150 levels and the Nifty index ended at 12,969, down 18 points, or 0.14 per cent.
Broader Index & Global Market:
- Broader markets have started to outperform the benchmarks, showing a shift in demand to mid and small-caps. From these high levels, for the market to stay resilient and midcaps to outperform, the economy has to normalise and more stimulus has to be announced, which will take some more time based on the governments plan and availability of vaccine.
- The volatility throughout the week was at elevated levels and witnessed weakness in the latter half leading to profit booking. The US markets inched to new highs during the week on hopes of vaccine development and ease in US political risks. However, European markets snailed through the week owing to the extension of coronavirus restrictions.
Movers & Shakers
Shares of Kotak Mahindra Bank rallied over 5 per cent higher at Rs 1939.35 on the BSE after RBI proposed sweeping changes in the corporate structure of Indian private sector banks.
Shares of Reliance Industries Ltd again tumbled 3 per cent on profit booking after Future group and Reliance Retail deal.
Key Market Drivers
Coronavirus vaccine
Lockdown in Europe and Australia
Q2FY21
USA change in policy
Event Watch
International:
Coronavirus vaccine
South Korea GDP growth rate
China PMI
Japan industrial production
Domestic:
Coronavirus- vaccine
India-China conflict
Q2FY21
India PMI
Stocks To Watch
JK Cement Ltd On Upside while, Reliance Industries Ltd on Downside.