Fear of Lockdown 2.0 Driving the Markets
Oct 30, 2020 | 21:01 PM IST
Oct 30, 2020 | 21:01 PM IST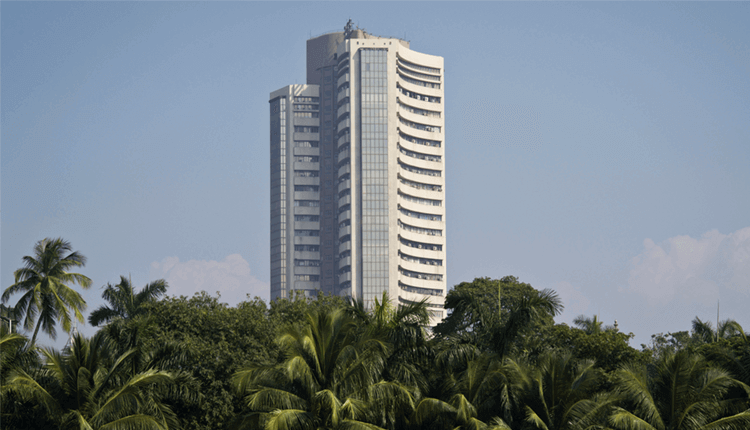 Our Analysis
The Indian stock market has turned its focus from Q2 result driven rally to international developments as the global market is worsening. Markets across the world are volatile because of rising corona cases impacting the recovery of the economy and ambiguities over the US election and stimulus package. Additionally, Indian indices ended weak following October monthly F&O expiry. This weakness can stay for the short-term, a reversal can happen as strong fiscal and monetary stimulus is expected from governments and central banks in the world to overcome the crisis.
On the global front, markets around the world started tumbling as coronavirus infections grew rapidly in Europe and the United States, igniting fears of possible strict lockdown measures that could damage already fragile economic recoveries. German shares slumped their lowest since June, after a report Chancellor Angela Merkel wanted to close restaurants and bars to curb new infections.
In commodities, oil prices rose towards $41 a barrel as oil companies shut down some US Gulf of Mexico oil output due to a hurricane, although surging coronavirus infections and rising Libyan supply limited gains.
This Weeks Market Highlights:
Benchmark Indices:
1) On Monday, Sensex tumbled 540 points, or 1.3 per cent to settle at 40,145.50 levels and the Nifty index ended at 11,768, down 163 points, or 1.36 per cent.
2) On Tuesday,Sensex rallied 377 points, or 0.94 per cent to settle at 40,522 levels while the Nifty index ended at 11,889, up 122 points, or 1 per cent
3) On Wednesday, Sensex tanked 600 points to 39,922 levels while Nifty ended at 11,730, down 160 points, or 1.34 per cent.
4) On Thursday, Sensex ended 173 points, or 0.43 per cent lower at 39,750 levels while Nifty ended at 11,671, down 59 points, or 0.5 per cent.
5) On Friday, Sensex ended 136 points or 0.34 per cent lower at 39,614 levels and the broader Nifty index ended at 11,642, down 28 points, or 0.24 per cent.
Broader Index & Global Market:
- Stocks have shown weakness during the second half of the week as the second wave of corona virus is hitting globally and the possibility of duplicating the same thing in India can not be denied. Stocks already have started showing that fear and corrected and corrected in the last few trading sessions.
- On the global front, major markets have cracked down more than 2 per cent on an average. A few countries are dealing with the fear of lock down 2.0 and governments are taking strict actions there. Otherwise, asian markets looked to continue an upward swing on Friday, after a rebound in US equities and strong corporate earnings set the stage.
Movers & Shakers
Shares of Bharti Airtel rallied up to 10 per cent to Rs 476 on the BSE during the day, after the company reported strong operating performance with beat on average revenue per user (ARPU), subscriber addition and margins for the July-September 2020 quarter (Q2FY21).
Shares of GE Power India tumbled over 17 per cent on growth concerns.
Key Market Drivers
Coronavirus vaccine
Lockdown in Europe
Q2FY21
USA Election
Event Watch
International:
Coronavirus vaccine
South Korea inflation rate
Japan PMI
USA Election
Domestic:
Coronavirus- vaccine
India-China conflict
Q2FY21
India PMI
Stocks To Watch
TCS Ltd On Upside while, Yes Bank Ltd on Downside.