Expect A Breather Before Nifty To Hit a New High of 12500
Dec 20, 2019 | 16:12 PM IST
Dec 20, 2019 | 16:12 PM IST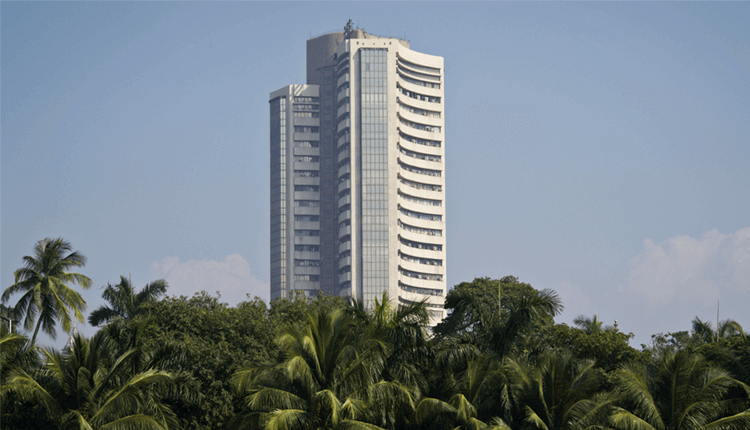 Our Analysis
The third investing principle of betting on the key government official's press conference turned true again, on the Indian market. As discussed last week, the market has taken cues from FMs meet last Friday as well as some key announcements from US president regarding the US-China trade war accelerated the market.
After a death run towards the 11800 levels in the last week, markets skyrocketed throughout this week. Since the very first day of the market till the last day, it was all green ticks on the Nifty charts. Increasing FII inflows, the governments call on easing NBFC liquidity turned well for the market. Further, RBIs version of operation twist for the debt markets. And likely change in FDI norms in the insurance sector and a chunk of the news stirred the perfect recipe of the new high for the market.
It was a historical week indeed for all the investors, as Nifty breached its psychological 12000 mark and as well as managed to breach its all-time high which opened a new high zone for the Nifty. Now 12400-12500 level on the upside and 12200 on the downside remains the key resistance and support levels for this dream run.
One thing which one should not miss during this rally is still the market missing the broad-based rally. Though Nifty is at its peak and looking forward to stepping a new high, from the investor point of view the broad-based buying is still important. This missing factor still signifies the importance of economic reforms from this government. The lower consumption levels, lower than expected pace of GDP growth still make the difference. On the secondary side, the Nifty is again trading in its most expensive valuation zone (28.41x). However, no major correction seems to be on the line in the near term as pre-budget meetings have kicked off, and the euphoria around the budget will start getting shape in the upcoming months. And there might be a rally in small and mid-caps which are actually undervalued as compared to the benchmark index.
Therefore, any correction in the near term can be viewed as a breather for the market, which is very important for a great bounce. In our view, mid and small caps have the scope to shine in the upcoming year. Moreover, on the sectoral level, 2020 would be year of new stories. In our upcoming issue of the newsletter, we would elaborate more on these upcoming stories of 2020. Till then enjoy this Christmas rally with a stock-specific approach of investment. In the near term, any major push from the government and positivity from global cues would strengthen this market trend. Expect it to be upside though be cautious about the valuations too.
This Weeks Market Highlights:
Benchmark Indices:
1) On Monday, Indian equity indices have seen trade-off on profit booking post stellar gains in last week. Sensex ended 71 points down by 0.17% at 40,938.72. Nifty was down by 33 points by 0.275 at 12,053.95.
2) On Tuesday, the market scaled a new peak. Sensex was 413.45 points up by 1.01% at 41,352.17. Nifty closed at 12,165 mark, up by 111 points or 0.92%.
3) On Wednesday, indices have touched fresh highs. Sensex hits a record high of 41,614.77 and closed at 41,558, up by 206 points or 0.50%. Nifty was 59.6 points up by 0.49% at 12,224.60 level.
4) On Thursday, continuing a trend, indices edged higher on positive global cues. Sensex closed at 41,673.92, up by 115.35 points or 0.28%. Nifty ended 38.15 points up by 0.31% at 12,268.35.
5) On Friday, the market remained muddled. Sensex closed at 41681.54, up by 7.62 points or 0.02%. Nifty ended 12.1 points up 0.1 by % at 12271.8.

Broader Index & Global Market:
-Asian shares hit their highest in nearly eight months on Monday after the United States and China agreed on a preliminary trade deal, with Australian shares leading the way on expectations of more easing of monetary policy there. Positive sentiment helped push the MSCIs broadest index of Asia-Pacific shares outside Japan to its highest level since April 18. It was last up by 0.25 percent. Australias S&P/ASX 200 led the way as it jumped 1.63 percent, while shares in Taiwan added 0.22 percent.
-On the domestic front, all major indices are trading range-bound. All eyes were on GST Council meet. There is no rate hike and a fixed uniform tax of 28% of both state and private lottery. GST collection added some headache as the collection is lower than expected and this may add pressure on Fiscal deficit on India ahead of the upcoming Budget.
Movers & Shakers
Shares of a multinational company, Federal-Mogul Goetze (India) hit an all-time high of Rs 660 in intra-day deals on Tuesday. The stock surged 19 percent on the BSE after the Supreme Court dismissed an appeal against an order passed by the Sebi upholding the open offer price.
Shares of PC Jeweller slumped 7.14 percent in the intra-day trade on the BSE today after market regulator Sebi demanded a show-cause from those whom it identified to have benefitted, in the insider-trading case. It also ordered impounding Rs 8 crore from the alleged insiders. The stock closed 5.4 percent lower at Rs 24.50.
Key Market Drivers
GST collection data.
BoB underreported bad loans.
Inflation data.
Japans November factory output.
Oil Prices.
Event Watch
International:
Chinas app privacy crackdown.
Domestic:
Banks NPA data
INR Price
Tourism hit
Stocks To Watch
Jindal Steel Ltd On Upside while, Bank of Baroda Ltd on Downside.