Election Outcome Concerns Halt Market Rally, Small Dips and Rallies Ahead
Nov 23, 2018 | 15:36 PM IST
Nov 23, 2018 | 15:36 PM IST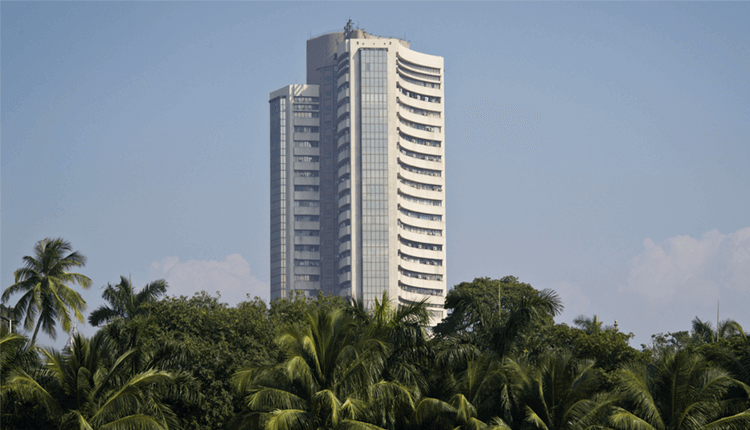 Our Analysis
Market started with optimism on state elections but looked poised after voting. Nifty started around 10600 and touched high point around 10780 and corrected back to 10520 levels. This is a range bound pattern showing a puzzled state of both bulls and bears. Indices are following resistance and support levels. Till state election outcome, Indices would prefer giving small dips and small rallies. FII's are still net sellers in Indian equity market whereas DII's are pushing hard to keep the market in a hunt.
This Weeks Market Highlights:
Benchmark Indices:
1. In the Last hour trade market remained higher as the week started with Sensex up by 318 points while Nifty was above 10,700 level.
2. Among sector, pharma, metal, realty & energy stocks were among the major gainers along with all sectoral indices. The nifty midcap index closed 0.41% points higher.
3. On Tuesday selling in 2nd half creates pressure on benchmark indices to close lower as Sensex down by 300 points while Nifty closed near 10,682.
4. In terms of sectors, IT, metals & pharma were among top losers, while auto, financials, and consumption were among top gainers. The nifty midcap index closed a percent lower.
5. On Wednesday equity indices continue to fall on the second day as Sensex fall 275 points while Nifty hold above 10,600.
6. On Thursday market ended lower on the third consecutive day as Sensex down by 218 points while Nifty closed at 10,526.75.
Broader Index & Global Market:
Though the negative earnings surprises undoubtedly played a part in the sell-off of these marquee tech names, its hard to ignore the worsening macro environment and larger anxieties about growth and volatility that are forcing investors to look for safety. Evidence of this trend came from the still thriving retail sector.
During last week's earnings release, Walmart, the largest big-box retailer, reported a rise in quarterly sales and boosted its profit outlook for the year. Its online sales also surged, offering yet more clear proof that it's well on track to take on its main rival, Amazon. The major takeaway from this earnings season: companies are facing cost pressures as wages and interest rates rise. That trend, combined with global growth worries and trade war anxieties, will make it very difficult for even healthy companies to produce stunning earning results going forward.
Movers & Shakers
Shares of Dr Reddys Laboratories jumped more than 6 percent in last weak after the drug maker said the United States Court of Appeals for the Federal Circuit issued a decision in favor of the company, allowed to sell a generic of Indivior Plcs opioid treatment drug Suboxone.Indivior Plc, which holds a patent over the drug, the bulk of its $768 million revenue in the nine months of 2018 came from sales of Suboxone. Dr Reddys will start generating revenues from generic Suboxone earlier than expected, estimates that the launch can add 12% to Dr Reddys FY19 earnings.
Finolex cable reported there result on 16-11-2018 Revenue for the quarter was adversely affected partly due to the transport disruptions during July which disrupted operations at the Roorkee facility, and partly in August/September due to the unprecedented floods in Kerala which is an important market for the Company's products. Both these events contributed to a very marginal volume growth in the Electrical Cables segment. Margins on the Electrical Cables segment were impacted due to commodity price variations as well. Profit for the quarter, after taxes, was Rs.92.9 crores as against Rs 99.7 crores in the previous year - the lower amount partly the result of tax exemptions to the Roorkee facility expiring at the end of the previous fiscal. The stock was down by 6.4%, throughout the weak shown high selling pressure.
Key Market Drivers
The second and final phase of polling in Chhattisgarh Assembly Elections was carried out on Tuesday. Voting took place for 72 of the 90 assembly constituencies of the assembly. Chief Electoral Officer (CEO) of Chhattisgarh Subrat Sahu said that voter turnout was 71.93 percent and there was no untoward incident during the voting process which was completed it peaceful conditions.
As per the present polling percentages announced by the CEO, the average voting percentage in the state has gone down from 77.12 percent in 2013 to 74.10 percent this time. BJP ruling Chhattisgarh since 2003 and this time, there is a three-way fight between BJP, Congress and Ajit Jogi-Mayawati allian
Event Watch
Results of State election will be declared on December 11.
Stocks To Watch
GNA Axles Ltd is on upside while Vakrangee Ltd is on downsid