Dovish RBI Stance, Monsoon To Resolve The Economic Slowdown
Jun 07, 2019 | 16:50 PM IST
Jun 07, 2019 | 16:50 PM IST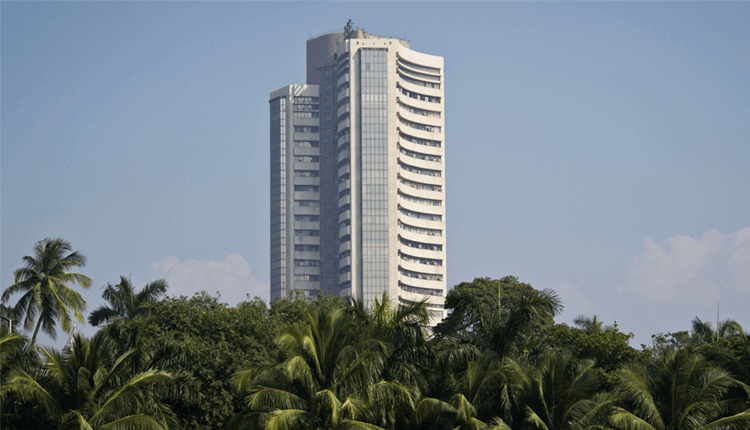 Our Analysis
The week started with a bunch of bad news which arrived on the last weekend. The weak GDP data for the March quarter, poor auto sales figure, disappointing Q4 earnings, and all this before the first day of this week. Market experts were too expecting bears to take control, however, the market reacted contrastingly on Monday. Rate cut hopes paved by various indicators, reduction in Brent crude prices and the most relevant factor 10-year government bond yields which traded below 7 percent shrugged off all the negativity. On the back of these factors, markets made a spiking sprint and closed above 40,000 & 12,000 for the first time.
Further, RBI turned the expectation to reality and curtailed the repo rates by 25 bps. Being an expected and factored move market turned upside down post these rate cuts and Sensex tanked by almost more than 500 points on the same day. The biggest fall of 2019 was evident to show that, market participants are now more concerned towards the growth impetus. Liquidity crisis and trimmed GDP growth projections were the drivers of these sentiments. Banking and NBFC sector was the bleeding one this time. The wounds were deepened by ICRA and CRISIL by downgrading DHFLs commercial paper. The news just pressed the panic button which destroyed the stock. DHFL took a beating of more than 25 percent this week. Even the funds having a decent exposure to DHFLs debt instrument witnessed a nasty knock in NAVs which dropped by almost 6-51 percent.
The FPI was a net buyer in 2019 which has invested around Rs.78,000 crores so far. The recent decline in US bond yields made equities attractive over fixed-income assets as it lowers the interest rates. The scenario benefited Indian markets more this time. Indian markets have seen the lowest impacts of US-China trade war escalations as compared to other markets. Moreover, the revision of overweight position from global brokerages also raised hopes.
Going ahead, The market is expecting some stimulus and higher spending from Finance Minister Nirmala Sitharamans Union Budget on July 5, which could revive demand and growth. On an immediate basis, expect the volatility owing to uncertain global cues and lack positive domestic triggers. Any correction or consolidation would not be a surprise ahead, after a dream run up the consolidation is expected to build a future path. Being an investor no need to worry about the same rather one can bet on the quality businesses from the broader market during this phase. Progress of monsoon, movement of crude oil prices and fluctuation in currency needs to monitored keenly ahead.
This Weeks Market Highlights:
Benchmark Indices:
1) On Monday, The whole day rally led Sensex and Nifty to step its new all-time high. Strong buying in the heavyweight HDFC Twins & Reliance was another key factor which sustained markets on the higher levels. The repo rate cut hope which was among the most important attraction in the market is highly beneficial for the banking and NBFC sector. On the closing, Sensex rallied 553.42 points or 1.39 percent to 40,267.62 and the Nifty 50 jumped 165.70 points or 1.39 percent to 12,088.50.
2) On Wednesday, The benchmark indices were seen trading weak throughout the day. IT was the sector which was under pressure which further followed by other sectors too. Except for infra and metal, all other sectors closed in the red zone. On the closing bell, the indices managed to close above the milestone mark at 40083.54 the Sensex, while Nifty finished at 12021.65. In the broader market, small & mid-cap had also closed with the marginal decline of 0.15 percent.

3) On Thursday, Acting on the meet outcome the Indian share market were on the selling side led by the financial & banking stock the bloodbath was seen across all sector. Sensex plunged 553.82 points or 1.38 percent to 39,529.72 and the Nifty50 dropped 177.90 points or 1.48 percent to 11,843.80. The broader market mid & small-cap has also closed with a drop of nearly 1.70 percent each.
4) On Friday, The Indian share market started on the flat note with nifty hovering around 11,850
Broader Index & Global Market:
- On the global front, This week the US market was trading in between Ups and Downs over the weaker-than-expected economic data, bet on a Federal Reserve interest rate cut after weak private sector jobs data and hopes floated that the US and Mexico would reach an agreement to avoid U.S. tariffs on Mexican goods. The Asian kept the track and acted accordingly.
- In the broader market, The Mid & Small Cap was seen strong and buying has emerged in the selected sector, The interest related sectors were on the investor radar. Going ahead, Infra, Cement, PSU bank & reality are likely to perform.
Movers & Shakers
Shares of INFO EDGE surged nearly 12 percent after the company has acquired the venture capital-backed Highorbit Careers, which owns and operates jobs site iimjobs.com, in an all-cash deal for Rs 80.82 crore.
Shares of DHFL dropped more than 26 percent in a week after ICRA, an affiliate of Moodys, and Standard & Poors local unit CRISIL on Wednesday downgraded DHFLs commercial paper to their lowest level after the lender.
Key Market Drivers
GDP grew 5.8% in the fourth quarter of FY19 against 6.6% in the preceding one and 8.1% in the year earlier.
Trade privileges to India to end on June 5: US
Unemployment rate at 6.1% in 2017-18.
Fiscal deficit lower at 3.39% in 2018-19
China raises maximum 25% punitive tariffs on $60 bn US goods
India's per-capita income rosed by 10% to Rs 10,534 a month in FY19
Manufacturing PMI rise to 52.7vs 51.8 in April.
RBI revise norms on bank exposure to large borrowers.
Repo rate & Reverse repo rate cut by 25 bps points.
Monsoon onset over Kerala on June 8: IMD
Event Watch
International:
China Industrial Production YoY
Japan Industrial Production YoY
Japan GDP SA QoQ
China CPI YoY
Japan PPI YoY
Domestic:
India CPI YoY
India Industrial Production YoY
Crude price
INR Price
Stocks To Watch
VGuard & Maharastra Seamless On Upside while Sunpharma & Relinfra on Downside.