Directive Actions From Government To Bring An Uptrend To Markets
Aug 09, 2019 | 16:56 PM IST
Aug 09, 2019 | 16:56 PM IST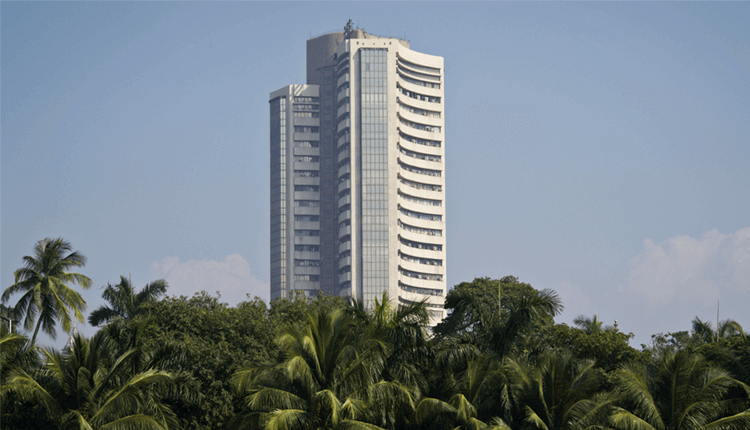 Our Analysis
Mark the date 5th Aug 2019, a historic decision by the BJP government of revoking the article 370A brought cheers among all the Indians across the world. From hereonwards, Jammu & Kashmir are an integral part of India and are now union territories. However, the sudden demise of former Minister of External Affairs of India Sushma Swaraj was the broken hearts of many at the same time.
Coming back to the D-street, to be very honest with no factor impacted the market sentiment, RBI rate cut of 35bps with accommodative stance also failed to cherish investors. Though on the expiry day the media reports stating likely rollback of FPI taxes accelerated markets like anything. After exit polls, it was the day when indices posted their biggest intraday gains.
Despite this short yet strong rally, the overall scenario still doesnt look so wise for an investor to invest 100 percent. For pure equity investors, its still a time to have good cash in hand and keep the strategy of entering into strong businesses in a staggered manner. The worsened global outlook with trade war concerns, depreciating rupee, the bearish crude trend still barricading the ease for the pure equities. In the current scenario, for the majority of the economies gold formed a better choice than equities owing to ongoing volatilities in the equity markets.
On the technical front, the relief rally or the pullback is still pending after a sharp fall from the high. As per our analysis, nifty is likely to retrace up to 11,250 which is its 38.2 percent Fibonacci retracement. In the coming days nifty may retest its recent low, however, any aggressive steps from the government to tackle the ongoing economic slump could revive the trend.
Earnings Update
Axis Banks Q1FY20 NII grew by 13% YoY to Rs5,844cr vs Rs5,167cr. Net profit for the quarter came in at Rs1,370cr and against Rs701cr YoY. AXSBs reported profits were below expectations driven by higher provisioning on stressed exposures (non-funded BB & below exposures, SMA-2, NPAs) of Rs459cr. Its GNPA for Q1FY20 held at 5.25% vs 5.26% QoQ. NNPA at 2.04% vs 2.06% QoQ.
Key Takeaway
The company reported a muted domestic volume growth of 2.6% YoY to 17.3MT. The derived realization was up 11.9% YoY to Rs5,699/tn.
EBITDA/tn for the quarter stood at Rs1,516/tn vs. Rs967/tn in Q1FY19.
Industry capacity utilization decreased through the quarter to ~ 67% Vs74% in Q1FY19.
Earnings Releases In Upcoming Week
| Result Date | Company Name |
| --- | --- |
| 12/09/2019 | Motherson sum, Graphite, Timken India, VA tech, TTK Prestige |
| 13/09/2019 | Apollo Hos, Bosch, Bharat Forge, Wabco, Glenmark, Time tech, Sun Pharma, Coal India, NMDC. |
| 14/09/2019 | Finolex cable, Hitachi Air, MIRC, HEG, |
This Weeks Market Highlights:
Benchmark Indices:
1) On Monday, On the back of negative global clues with new progress taken place between US-china trade war, The benchmark Sensex ended the session down as much as 418.38 points or 1.13 percent at 36,699.84 while the broader Nifty index dropped 134.75 points or 1.23 percent to 10,862.60.
2) On Tuesday, Indian benchmark indices have a strong closed, with nifty touching the 11,000 marks. The broad-based buying witnessed in d-street was backed by FMs decision to have a discussion with FPIs amid continued outflow of liquidity. Adding, the hope for a 25 basis point rate cut in the RBI meets scheduled tomorrow provided some support to the trend. the Sensex grew by 277.01 points at 36,976.85 while Nifty rose by 85.70 points at 10,948.30.

3) On Wednesday, the Reserve Bank of India's stance to cut rates by 35 basis points was a positive decision. Though the last hour selling has pulled the indices to the day's low level, the Sensex closed at 36,690.50 down 286.35 points, while Nifty fall by 92.80 points at 10,855.50

4) On Thursday, Indian benchmark indices clocked their biggest intraday gains since the announcement of exit polls. The two heavyweight, HDFCBK & RELIANCE were the top contributor among frontline indices, closing Sensex up by 636.86 points at 37,327.36, and the Nifty grew by 177 points at 11,032.50.
5) On Friday, Benchmark indices opened on a positive note with Nifty above 11,050 level.

Broader Index & Global Market:
- Globally, The worry over the trade war had taken a bad shape with US President Trump's promise to impose additional tariffs on Chinese goods stoked an escalation. Adding to fuel The U.S. Treasury has just taken the extraordinary step of designating China as a currency manipulator with the steep fall in Chinas yuan.
- In the broader market, The Mid & Small Cap has traded mixed with stock specific action continued. As the Q1 result are in progress, the stock is witnessing big swing as per the result stated.
Movers & Shakers
Shares of Jammu & Kashmir Bank surged more than 30 percent after Modi government scraps Article 370
The shares of NBCC dropped more than 16 percent in a week after the company posted a disappointing set of numbers for the first quarter ended June (Q1).
Key Market Drivers
Government to infuse Rs 10,000 cr in housing finance companies
RBI bans NBFCs from charging loan foreclosure penalties
The Markit services PMI rose to 53.8 last month from 49.6 in June.
RBI hits penalties on 11 banks for the delay in reporting fraud
Oil prices sink as the US-China trade conflict stokes demand concerns.
NSE IFSC-SGX Connect gets regulatory acceptance, intends to start by end 2020
Sebi mulls tighter measures to assure full acknowledgment on loan defaults with rating agencies
RBI hits penalties on 11 banks for the delay in reporting fraud
India's monsoon rains above-average for the second straight week: IMD
Donald Trump: Fed 'must cut rates bigger and faster.
Event Watch
International:
US Industrial Prod MoM
EU Trade Balance SA
US Monthly Budget
UK CPI YoY
Domestic:
Crude price
INR Price
Earning
India Industrial Prod YoY
India Wholesale Prices YoY
Stocks To Watch
JUSTDAIL & PIDILITIND On Upside while ZEEL, CIPLA on Downside.