COVID-19 Trimmed Growth Globally
Jun 26, 2020 | 19:13 PM IST
Jun 26, 2020 | 19:13 PM IST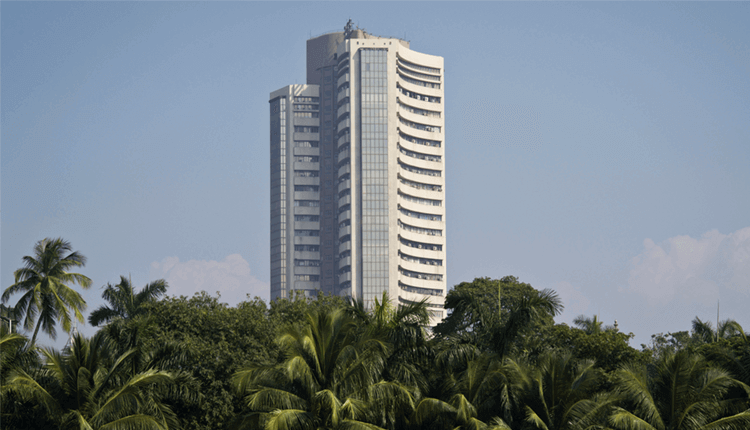 Our Analysis
Market looked optimistic as Indices have shown signs of recovery. But again looking at delivery based volume, intraday volume is charging ahead. Long term investors are still looking reluctant to invest as a number of positive Covid-19 cases are hitting new highs every day. India China border issues will drive the market in coming days along with the increased number of new cases.
European stocks fell from a two-week high on Wednesday as investors turned cautious following a surge in the number of coronavirus cases globally. The pan-European STOXX 600 fell 1.5 per cent, with the economically sensitive sectors such as travel & leisure, automakers and banks leading declines. Asian stocks, too, ended in the red. Dow Jones 30 Futures were trading around 300 points or over 1 percent lower, suggesting a negative start for the US market. In commodities, oil prices fell, reversing the previous sessions surge as worries about a second wave of the coronavirus pandemic outweighed support from a gradual reopening of global economies.
This Weeks Market Highlights:
Benchmark Indices:
1) On Monday, Sensex gained 180 points or 0.52 per cent to settle at 34,911.32. Nifty index ended above 10,300-mark at 10,311, up 67 points or 0.65 per cent.
2) On Tuesday, Sensex rallied 519 points or 1.49 per cent to settle at 35,430 levels, while the Nifty index ended at 10,471, up 160 points or 1.55 per cent.
3) On Wednesday, Sensex slipped 561 points or 1.6 per cent to 34,869 levels. Nifty ended at 10,305, down 166 points or 1.6 per cent.
4) On Thursday, Sensex ended at 34,842, down 27 points or 0.08 per cent. The Nifty index ended below the 10,300-mark at 10,289, down 16 points or 0.16 per cent.
5) On Friday, Sensex settled with 329 points or 0.94 per cent gains at 35,171 levels. Nifty rallied 94 points or 0.91 per cent to end at 10,383.
Broader Index & Global Market:
- India is expected to grow at 1.3% in the current fiscal in the absence of supply constraints dampening stimulus measures. According to the NCAERs Quarterly Review of the Economy (QRE), the first quarter is likely to have witnessed a 26% contraction. The estimate was based on the detailed sectoral analysis since the lockdown has restricted data availability.
- The US economy shrank at a 5.0 percent rate in the first quarter with a much worse decline expected in the current three-month economic period because of the coronavirus pandemic. The Commerce Department reported on Thursday that the decline in the gross domestic product, the total output of goods and services, in the January-March quarter was unchanged from the estimate made a month ago.
Movers & Shakers
Shares of Glenmark Pharmaceuticals surged 27 per cent higher at Rs 520 on the BSE after the company said it has launched antiviral drug Favipiravir, under the brand name FabiFlu, for the treatment of patients with mild to moderate Covid-19.
Shares of Canara Bank slipped over 6 per cent as its losses widened during March quarter of FY20 (Q4FY20).
Key Market Drivers
Coronavirus pandemic
Monsoon
India-China geo-political tension
USA H1 visa
Event Watch
International:
Coronavirus concerns
China , USA PMI
Japan unemployment rate, industrial rate
UK GDP
Domestic:
Coronavirus- Drug manufacturing, testing kit, vaccine
India-China conflict
Monsoon
India PMI
Stocks To Watch
Infosys Ltd On Upside while, Tata Power Ltd on Downside.