Coronavirus Driving Global Markets
Feb 21, 2020 | 11:55 AM IST
Feb 21, 2020 | 11:55 AM IST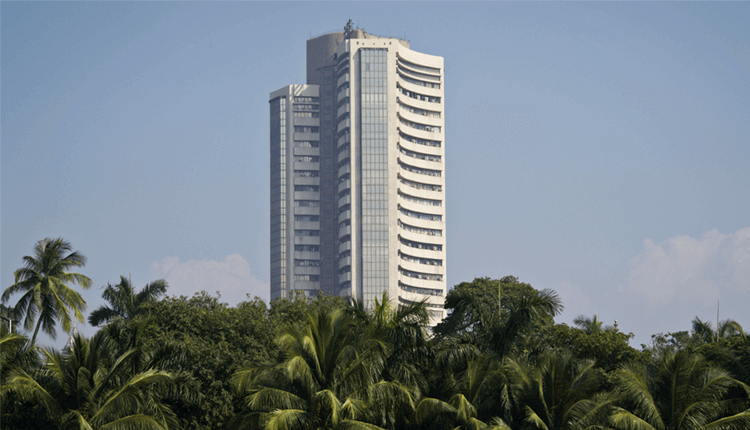 Our Analysis
Back at home, the domestic market got cheered after the Finance Minister announced that the government would announce measures to tackle the financial fallout from the coronavirus outbreak amid a fall in new cases in China. Actually, investors have been engaged in a tug of war between bullish and bearish camps about what the virus could do to business activity both in hard-hit areas like China and elsewhere across the globe. In another development, Union Cabinet has approved Rs. 4600 crore for dairy farming as also the benefit under subvention scheme have been hiked to 2.5% and this is likely to give some boost to the rural sector.
The recent December-quarter corporate earnings season was a mixed bag with a slightly cautious tone from the management of the companies. Undoubtedly Corporate tax rate cuts continued supporting earnings growth. However, there is a fear among investors that supply disruptions due to Coronavirus spread could weigh on March quarter results. Rating agency Moody's has slashed its 2020 growth projection for India to 5.4% from 6.6% forecast earlier on the back of slower recovery, citing largely domestic factors and cautioning that the global economy will be adversely impacted by the novel coronavirus outbreak. Going forward, besides, other factors such as crude oil prices, rupee movement, inflow and outflow of the FIIs and DIIs fund, the market will continue to keep a close watch on rising coronavirus cases in China.
This Weeks Market Highlights:
Benchmark Indices:
1) On Monday, with the profit booking Nifty corrected 0.56% to 12045.8 while BSE Sensex fell by 0.49% to settle at 41056.
2) On Tuesday, the market was poised. Nifty closed at 11992.5 while the Sensex closed at 40894.
3) On Wednesday, along with gap up opening, the Nifty jumped by 1.11% to 12125.9 while the Sensex closed at 41323.
4) On Thursday, in dilemma, Sensex dipped 153 points, or 0.37%, to 41,170 levels. Nifty corrected at 12080.85, down 0.37%.
5)On Friday, there is a trading holiday on the occasion of Mahashivratri.
Broader Index & Global Market:
-A decline in the number of new coronavirus cases in China and mounting expectations for more policy stimulus boosted global stock markets, helping ease some of the alarm caused by an Apple revenue warning. In commodities, oil prices rose with Brent gaining a seventh straight day, amid broad optimism as new coronavirus cases fell for the second day in China and concerns rose oversupply after a US move to cut more Venezuelan crude from the market. Asian stocks slipped and so did the regions currencies, as virus cases rose in South Korea and Japan and investors quit local assets in favor of safety further afield.
-In the week gone by, the market looked optimistic that China would take more measures to prop up its economy which eased concerns about the economic impact of the coronavirus epidemic. In line with the expectation, China cut the benchmark lending rate on Thursday, as the authorities move to lower financing costs for businesses and support an economy hit by a fast-spreading coronavirus epidemic. Meanwhile, Federal Reserve policymakers were cautiously optimistic about their ability to hold interest rates steady this year, minutes of the central banks last policy meeting showed, even as they acknowledged new risks caused by the coronavirus outbreak.
Movers & Shakers
Adani Gas rallied 13 per cent to Rs 185.50 apiece on the BSE after media reports said Petroleum and Natural Gas Regulatory Board (PNGRB) disposed November 29 show cause notice to the company and the regulator has approved TOTAL's 37 per cent stake buy in the company.
Shares of IndusInd Bank slipped 5 percent to hit a fresh over three-year low of Rs 1,118 on the BSE on Friday despite the banks clarification that its exposure to the telecom company is standard.
Key Market Drivers
Coronavirus concerns
Domestic Earnings
Event Watch
International:
Coronavirus concerns
UK- Manufacturing Shrinks
US-India deal
Domestic:
Q3 Earnings
Coronavirus concerns
Stocks To Watch
IRCTC Ltd On Upside while, Kabra Extrusion Ltd on Downside.