Continued Liquidity Ahead of The Budget
Jan 22, 2021 | 11:48 AM IST
Jan 22, 2021 | 11:48 AM IST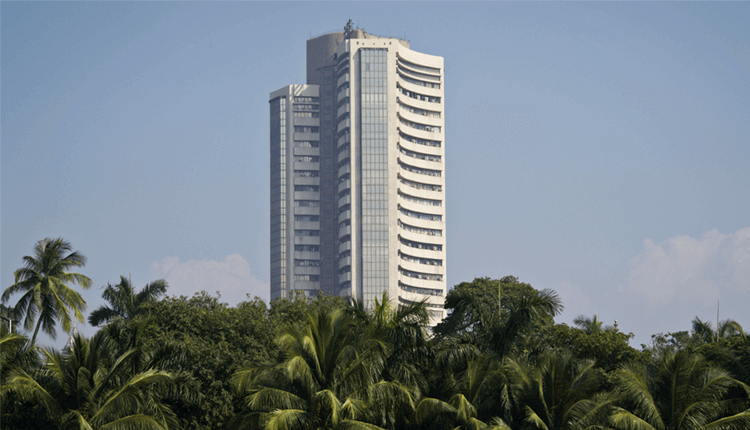 Our Analysis
The government has rolled out reforms on the supply side post the Covid-19 pandemic. Markets expect the government to take steps to spur demand in the economy. Therefore, this massive rally ahead of the Budget shouldnt be a cause for worry. The rally is here to stay as the liquidity wont go anytime soon. The balance sheet of India corporates along with government measures for growth to lift the economic growth ahead. The same is likely to resonate in capital markets, thereby keeping the markets buoyant in the long term.
On the global front, an upbeat mood in the global markets, ahead of the swearing-in of Joe Biden as the 46th President of the United States, catapulted benchmark indices to fresh record highs on Wednesday. That apart, expectations of hefty US spending after US Treasury Secretary nominee Janet Yellen urged lawmakers to "act big" to save the economy further bolstered sentiment.
In commodities, oil hits one year high over tighter supply expectations.
This Weeks Market Highlights:
Benchmark Indices:
1) On Monday, Sensex index ended at 48,564 levels, down 470 points or 0.96 per cent. Nifty, meanwhile, gave up the 14,300-mark and ended at 14,281 levels, erasing 152 points or 1 per cent.
2) On Tuesday, Sensex gains marginally and closed with gains of 834 points, or 1.7 per cent, at 49,398 levels. Nifty reclaimed the 14,500-mark in the intra-day trade to hit a high of 14,54 and closed at 14,521 levels, up 240 points or 1.68 per cent.
3) On Wednesday, Sensex hit a new peak of 49,874, surging over 450 points. The index eventually settled at 49,792 levels, up 394 points or 0.8 per cent. Nifty, meanwhile surpassed the 14,650-mark and hit a fresh record high of 14,665. The index ended with gains of 123 points, or 0.85 per cent, at 14,645.
4) On Thursday, Sensex tumbled 785 points from record high to hit an intra-day low of 49,399. However, the sell-off was quickly bought into and the BSE barometer of 30 shares ended at 49,625 levels, down 167 points or 0.34 per cent. Nifty index settled at 14,590 levels, down 54 points or 0.37 per cent.
5) On Friday, Sensex settled around day's low level of 48,878 levels, down 746 points or 1.5 per cent. Nifty settled at 14,372 levels, down 218 points or 1.5 per cent.

Broader Index & Global Market:
- Faster economic recovery even during a pandemic, the rising expectation on Joe Bidens stimulus package and union budget has taken the market to new highs. The Indian market was boosted by sustained foreign inflows and a better start to Q3 corporate earnings. The market is expected to maintain its momentum and remain expensive given ample liquidity & high earnings growth. Going ahead, the domestic market will keep a track on high budget expectations and global market, which will focus on the policies to be adopted by the new president of the U.S.
- European shares rose after Asian markets rallied on optimism about China's economy, while upbeat earnings reports from miner Rio Tinto and computer peripherals maker Logitech boosted sentiment. The pan-European STOXX 600 index gained 0.4 per cent, while Germany's DAX and Frances CAC 40 gained 0.4 per cent and London's blue-chip index rose 0.7 per cent.
Movers & Shakers
Shares of JK Tyre & Industries too hit a 52-week high of Rs 103.80, up 15 per cent, amid heavy volumes and ahead of its Q3FY21 results on January 21, 2021. The trading volumes on the counter more-than-doubled and a combined around 20 million equity share changed hands.
Shares of Pfizer plunged as much as 5 per cent as Israel observed 51% efficiency for the vaccine.
Key Market Drivers
Coronavirus vaccine
Budget
Q3FY21
Europe Lockdown
Event Watch
International:
Coronavirus vaccine
Japan interest rate decision
UK, USA PMI
South Korea, USA GDP
Domestic:
Coronavirus- vaccine
Q3FY21
India GDP growth rate
Stocks To Watch
Ceat Ltd On Upside while, Bajaj Finance Ltd on Downside.