The Bumpy Ride Continues Despite Strong GDP Numbers
Mar 01, 2018 | 16:54 PM IST
Mar 01, 2018 | 16:54 PM IST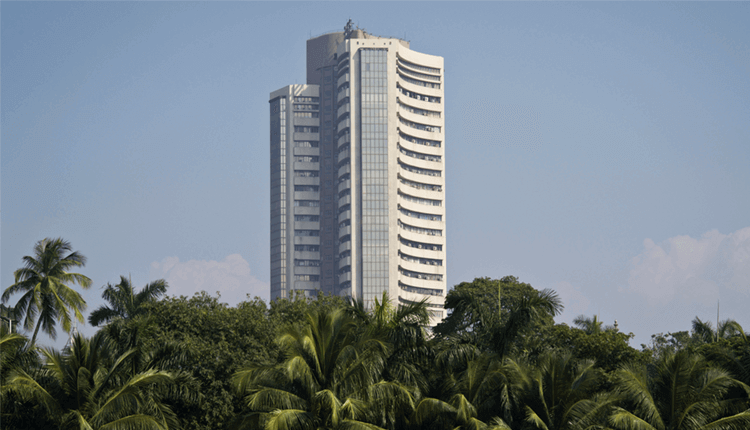 Market This Week
The benchmark indices started the week on a positive note, thanks to positive global cues. Sensex climbed over 300 points while Nifty traded near 10,600, led by Nifty Auto, Realty, Bank Index, while Nifty midcap and smallcap also closed in green. On Tuesday, the market looked to continue its momentum from the start of this week and began on a strong note but soon gave up all of its gains as Sensex fell 100 points while Nifty closed well below 10,600 due to selling pressure in Nifty PSU bank, Realty, Financial Services & Nifty Bank Index. On Wednesday, equity market extended losses for the second consecutive day as Sensex dipped maximum of 250 points & Nifty closed below 10,500, dragged by private banks, auto and FMCG stocks. On the last trading day of the week, the market started on a positive note as Sensex gained over 50 points while Nifty opened above 10,500 but soon lost all gains & traded in negative with Nifty traded below 10,500.
This week broader market continued to underperform benchmark indices as Nifty midcap and smallcap continued to correct due to selling pressure. This week private banks remained under pressure along with PSU banks, realty, financial services.
Global market also remained under pressure as the US Fed is widely expected to raise rates next month as in December it had signaled a total of three rate hikes this year.
Movers & Shakers
Shares of pharma company Merck Limited rose 10-12% this week after Company posted 42 percent increase in its Q3FY18 net profit at Rs.27 crore and revenue was up 22 percent at Rs.304 crore. The operating profit (EBITDA) was up 30 percent at Rs.30.5 crore and the margin was up at 10 percent. The company is increasing its investment in India and introducing products and solutions to help biosimilar manufacturing in the country, Udit Batra, executive board member of the 350-year-old German pharmaceutical and chemical maker said.
The fraud-hit Punjab National Bank (PNB) has reported an additional Rs.1,300 crore unauthorised transactions, taking the estimated quantum to Rs.12,600 crore in the scam related to diamond trader Nirav Modi and owner of Gitanjali Gems, Mehul Choksi. The share price of PNB dipped over 10% throughout the week.
Key Market Drivers
The Indian economy has regained its momentum, with the Central Statistical Office (CSO) reporting a GDP growth of 7.2% in the December quarter (Q3) of 2017-18, the fastest in five quarters. This recovery was sparked by a revival in investment demand, registering a growth of 12%. Based on Q3 GDP data, the full years growth has been revised upwards to 6.6%.
India's fiscal deficit for the April-January period stood at Rs.6.77 lakh crore, according to government data released on Wednesday. This is 113.7% of the revised full-year estimate of Rs.5.94 lakh crore. Nearly a third of governments income tax collections have come in the last quarter of the 2017-18 fiscal, which should allow the revised fiscal deficit target of 3.5% of the gross domestic product (GDP) to be met.
India's core sectors grew faster in January than in the previous month, with an uptick in cement, electricity, coal, refinery products and steel industries, indicating a strong start to the last quarter of 2017-18. The combined index of the eight core industries rose 6.7% in January compared to 4.2% in December 2017, according to data released by the government on Wednesday.
Event Watch
On the global front, the important event is US unemployment rate that will be presented on 2nd March 2018.
ECB Interest Rate Decision will be on 8th March 2018
Results for Tripura, Nagaland & Meghalaya state election will be on 3rd March 2018.
On 5th March 2018 Parliament Session will begin.
GST Council Meet will be on 10th March 2018.
Stocks To Watch
Ashoka Buildcon Ltd. is on the upside while Canara Bank is on the downside.