Budget And Earnings Expectations To Keep Bulls In Action
Jan 10, 2020 | 17:55 PM IST
Jan 10, 2020 | 17:55 PM IST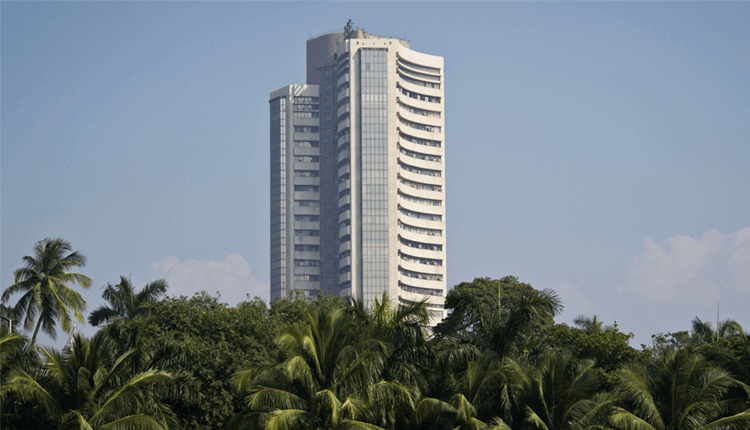 Our Analysis
It was a week where geopolitics played a bigger role than that of economics. An airstrike by the US and a retaliatory move by Iran both pumped the fear in the markets. India VIX, a fear gauge was seen hovered to 16.3 on 8th Jan on account of the geopolitical tensions.
However, after a break, Indian markets continued the rally on the weekly expiry as the US President Donald Trump decided to de-escalate the things with no further Military actions in the Middle east. This decision turned out to be the key driving force for the Indian markets on the weekend. The market tasted the all-time high of 12311 on Friday from where some profit booking was visible.
In the upcoming days, a bunch of things would be at center stage for the Indian markets. The US-Chinas phase one of the trade deal, quarterly earnings and other macro data releases like IIP data are some of the key announcements due in the upcoming week. With cool off in Brent crude which touched to almost $71, and US-Iran tensions markets would continue to step newer highs. However, the action would be seen in the mid and small-cap spaces with the earnings outcomes. For investors, upcoming week or we can say month would be an opportunity to pick the undervalued beaten down stories from mid and small caps.
Technically, in the upcoming week market would reach its immediate high and the magic figure of 12345. Post which it will start its new rally towards 12500. On the downside, 12250 would remain the key support for the market.
This Weeks Market Highlights:
Benchmark Indices:
1) On Monday, Indian indices hit by boiling tension between the middle east. Sensex ended at 40,676.63 down 788 points by 1.9%. Nifty closed at 11,993-mark, down 234 points or 1.91%
2) On Tuesday, Sensex ended up by 192.4 points or 0.47% at 40,869.47. Nifty closed at 12,052.95-mark, up 59.90 points or 0.50%.
3) On Wednesday, the Iran missile attack and weak economic prospects kept investor sentiments at bay. Sensex settled at 40,800.26 level down by 51.73 points or 0.13%. Nifty closed at 12,025.35 level, down 27.60 points or 0.23%.
4) On Thursday, temporary de-escalation between Iran and US cheered markets. Sensex up by 634.61 points, or 1.55%, higher at 41,452.35 level. Nifty closed at 12,025.35 mark, down 27.60 points or 0.23%.
5) On Friday, Sensex ended at 41,599.72 level, up 147.37 points or 0.36%. Nifty index, on the other hand, was 40.60 points, or 0.33%, higher at 12,256.50 level at close.
Broader Index & Global Market:
-Asian stocks had their best session in weeks, as the United States and Iran backed away from the brink of conflict in the Middle East and investors reversed their flight to safety. MSCIs broadest index of Asia-Pacific shares outside Japan rose 1.3 per cent, its sharpest gain in almost a month. Hong Kongs Hang Seng and Shanghai blue chips each added more than 1 per cent, while Japanese stocks rose further, gaining 2 per cent to their highest for the year so far.
-After a gap-up opening, Indian equities Thursday logged steady gains as investors cheered temporary de-escalation of a heated rhetoric between the United States and Iran. Shares of real estate companies advanced at the bourses on Thursday, gaining up to 6 per cent on the National Stock Exchange (NSE), after the State Bank of India (SBI) launched a Residential Builder Finance with Buyer Guarantee scheme to safeguard home buyers financially.
Movers & Shakers
Shares of Navin Fluorine International surged 8.1% to hit a new high of Rs 1,104.75 on the BSE on Wednesday, in an otherwise weak market, after commencement of commercial production at Dewas, Madhya Pradesh plant. The stock was at Rs 1,090.65 at close, up 6.74 per cent.
Shares of Adani Enterprises slipped as much as 4.6% to Rs 194.65 on the BSE on Wednesday after media reports suggested that the Supreme Court has set aside Bombay High Court's order giving relief to the firm in the coal import case. According reports, the SC has sought reply from Adani Enterprises on plea by Directorate of Revenue Intelligence alleging over invoicing of imported coal. The stock bounced back from lows to settle 1.2 per cent lower at Rs 201.55.
Key Market Drivers
US-Iran war
Oil Prices
Budget 2020 talk
Event Watch
International:
US-China phase one trade deal
US-Iran War
Domestic:
Budget news
INR Price
Foreign Institutional Investors inflow
Stocks To Watch
Minda Corporations Ltd On Upside while, Eicher Motors Ltd on Downside.